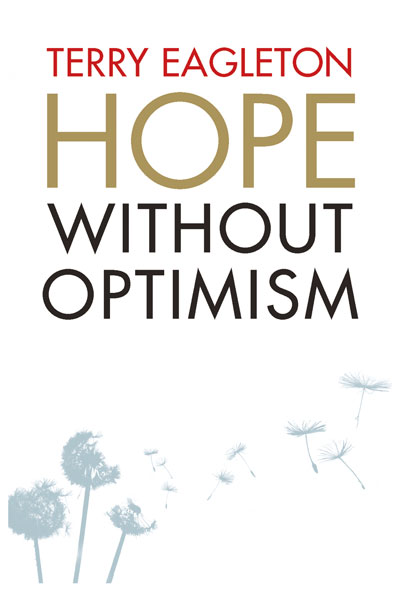 'Hopeful' and 'optimistic' are often used more or less synonymously in contemporary culture. But by his own admission Terry Eagleton is not so much a 'glass half full' kind of person as someone for whom the glass is not only half empty but probably contains some dark, vile and foul-smelling liquid too.
The opening chapter, entitled 'The Banality of Optimism', takes apart this hackneyed 'glass' metaphor as implying that the disposition with which we greet the world is just an arbitrary individual choice, with no necessary grounding in 'how things are' with the world. The relentless injunction to be optimistic seems quasi-pathological, as though the suffering and vulnerability that makes up so much of human experience could be banished from mind amidst a 'have a nice day' affirmative attitude.
Having carefully de-coupled hope from such synthetic optimism, Eagleton then addresses the question 'What is Hope?' via a phenomenological account of how hoping relates to related experiences such as expectation, desire and wishfulness. This provides an important basis for discussing the theological and political work to which the concept has been put. This includes – inevitably – consideration of the eclectic German Marxist Ernst Bloch's sprawling three-volume study The Principle of Hope.
For Eagleton, the politics of hope is bought on the cheap if it regards the oppression and immiseration of the majority of the population throughout history as a stepping stone on the road to progress. Socialists could learn a good deal from the Christian view, which sees the hope of salvation as necessarily embracing and redeeming the agonising suffering of crucifixion.