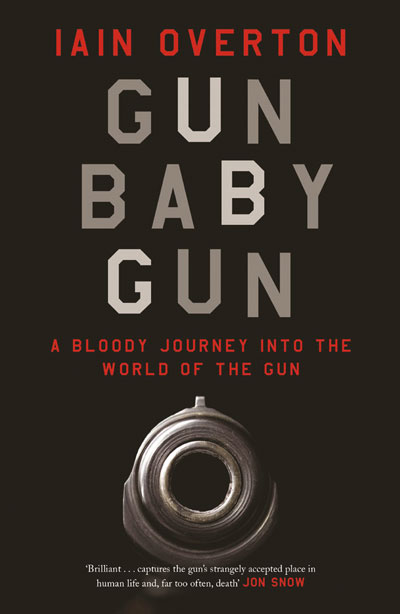 'Every minute of every day, someone somewhere is shot.' That is the opening of this in-depth book, in which investigative journalist Iain Overton reflects on the power and impact of the gun, based on his visits to more than 25 countries. From the killing fields of Cambodia, to meeting former child soldiers in Liberia, to exploring rampant gun culture in the US, we are taken on an all-access tour of how guns are used for crime, war and even pleasure.
The author manages to weave together official statistics and hard data with a very personal account of his own journey as a war correspondent, journalist and anti-arms campaigner. A pivotal moment in his life occurred when he witnessed a young man gunned down in the Solomon Islands. This life-changing experience would eventually lead to the writing of this book.
We are given an overview of the people who profit from guns, in what has been darkly described as a recession-proof industry. In the US, which to outsiders has a largely unfathomable gun culture, the oft-cited second amendment right to bear arms is more than a sacred principle. It is also a means of making serious money. It is hard not to let your blood boil as you read about US efforts to hamstring international gun treaties, even for the illegal trade.
At times the book feels like it relies too heavily on anecdotal stories, rather than facts and figures, but this largely reflects the lack of hard data that exists on this clandestine industry. While overall Overton's examination of the world of the gun is quite comprehensive, the analysis needs to dig deeper in terms of factors such as race and gender.
As remote technologies increasingly grace modern battlefields, in which bombing a village is as easy – and divorced from reality – as playing a video game, this book provides convincing evidence that the humble gun will always have an important role in the way we live, and, for many people, in the way they die.
Overton questions whether the world will ever be free of the power of guns. Thankfully, he leaves the reader with the hopeful image of a world without guns, a world that we can surely all agree is one worth fighting for.