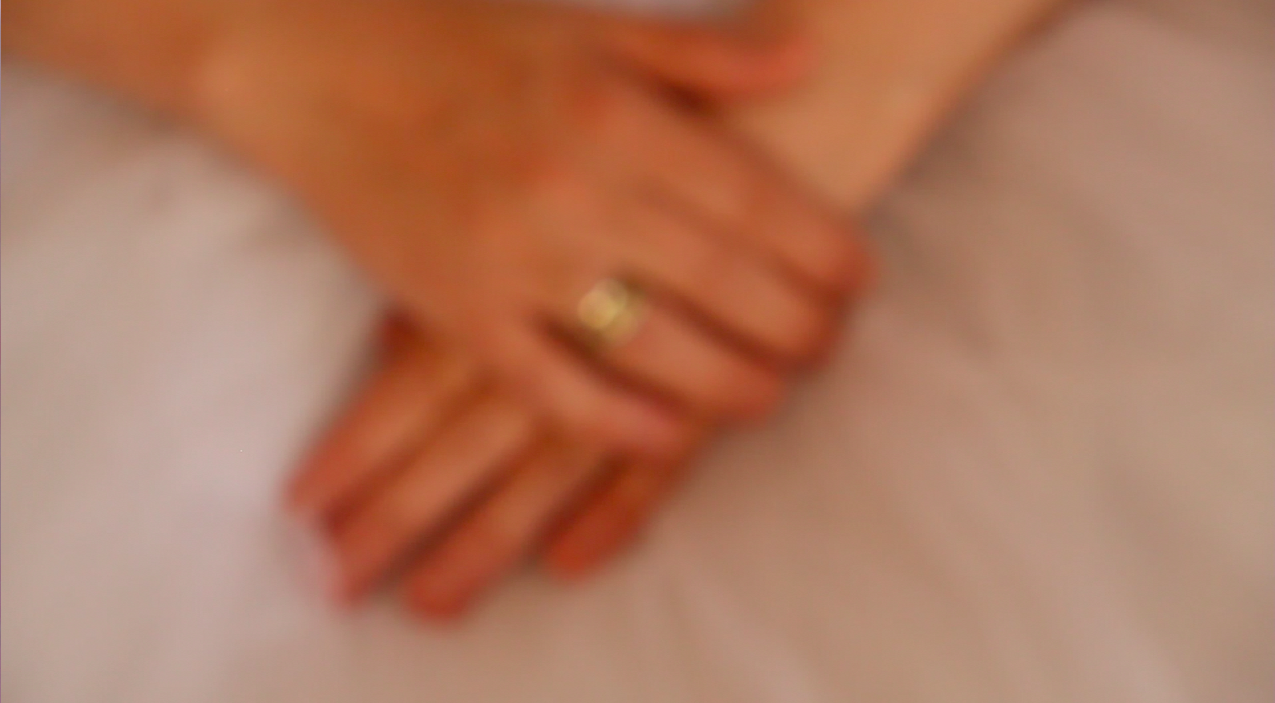 Describe the film for our readers
Growing Up Married is a documentary which focuses on the stories of child brides, recollecting their memories as adults. It explores what happens after child marriage by focusing on the stories of four women and making their experiences visible, while contributing to debates around this significant, complex and emotionally charged human rights issue, which has often been discursively silenced.
What compelled you to want to tell this particular story?
The silence and invisibility of child/forced marriages. According to care.org statistics, 39,000 girls around the world become child brides every 24 hours. A 2015 report Turkish Population and Health Research [by Hacettepe University] found that one in three marriages involves a child. The figures are alarming.
What made me shift from theorising about the issue to talking to women who have experienced child marriage first hand was the social and cultural value attached to it. I wanted to understand women rather than making theoretical assumptions about them while looking at the ways in which they are represented in the media (though there is so much value in scholarly work in relation to that, too, as it helps us understand media culture).
When I went to Turkey to do the filming and interview people, there were women knocking on the door at 10 o'clock at night asking if they could talk to me too. It was July 2015. I was in Izmir – I had spent the day interviewing two of my parents' neighbours about their experiences [when] there was a knock on the door. Three women from the neighbourhood came to ask if I was making a film about child brides and said that they wanted to talk about their experiences too.
I was surprised to find how invisible and silent – yet common – this experience was. It was a truly eye-opening moment that signalled the women's urgent need to speak out and the importance of recording their experiences in some form.
What do you hope the audience will get from the film?
This issue is such an invisible one, yet there are so many women who go through this. We need to talk about it and find ways to raise awareness of the issue. Considering the statistics and how urgently we all need to act upon it, I want the film to change the life of at least one child, or one woman. If it helps one other woman to come forward to tell her story, if it helps one family to decide not to force their daughter (or son) to marry, then it will have achieved something.
Maybe one answer to how we can see change is to crowd the media with the stories and experiences of people who were forced to marry. The more visible it becomes, the more likely that people will pay attention to it. This film is just another drop in the ocean perhaps but still . . . I have been working with relevant policymakers who are using the film in their training in the UK to better understand women who were forced to marry.
What sorts of reactions have you received towards the film?
It's been extremely positive. Every single time we did a screening of the film at least a couple of people from the audience came to me afterwards and disclosed their experiences or their parents' experiences. This is, of course, brilliant as people want to speak out about this topic.
Media coverage of the film has been great, too – from the New York Times to Reuters, the news about the film went to many countries around the world.
Some reviewers' comments: 'Absorbing, shocking and beautiful all at once.'
'These women's stories really make everything else in the room stop.'
'Very moving, incredibly powerful, and beautifully shot,'
'Its straightforward simplicity, with space for the women to speak, makes the film so powerful.'
What were the biggest challenges you encountered while making the film?
It's been an eye-opening experience. There is, of course, value in sitting in front of a computer and theorising about women and their experiences as an academic, but equally there is great value in going out and talking to women.
Interviewing these amazing women was an emotionally draining experience as it is not easy to hear real-life experiences of gendered violence (physical, verbal, emotional and cultural). All four women were telling their stories for the first time, and I felt incredibly honoured to be the person they were talking to. Interviewing them made me realise how powerful they are. It gave me access to not just the violence they experienced but provided me with a real insight to their survival strategies, and their responses to such violence.
When it comes to the use of visual media to communicate these stories . . . I was in the editing suite putting the scenes together, and realised the huge contrast between the very dark stories they were telling as opposed to how colourful their surroundings and clothes were. It's almost that the vibrant colours are a reflection of these women's struggle – it is ironic and extremely powerful. I remember saying in my mind so many times during the interviews: 'How are you even alive?'
What do you think needs to change in Turkey so that fewer young girls are forced into marriages in the future?
First, the law. The lack of specific research dedicated to this topic results in a lack of effective policies to tackle it. In Turkey, relevant laws and their implementation are inconsistent. In 2002, Turkey raised the legal minimum age for girls to wed to 17 from 15, but marriages at age 16 are still possible if a court grants permission. Other laws define a 'child' as anyone under the age of 15. And though prosecutions are occasionally made under laws prohibiting the sexual abuse of children, the Turkish Penal Code does not address child marriage specifically.
Second, scrutinising religious authorities' ways of dealing with illegal marriages conducted at mosques. For my next film, I would like to focus on interviewing some imams to get their point of view on the topic.
Third, cultural attitudes towards girls: the significance of this film is perhaps is related to this. Talking to women about their experiences of forced marriage revealed to me that unlike popular belief it is not the father's decision to marry their daughters off, it is usually up to the mother. Focusing on the experiences of women who were forced into marriage as children might help a mother (or a father) to see the kind of experiences their child might go through. This might help them change their mind.
Do you have any other projects on the horizon?
My next project is going to be another short documentary – about forced marriage in the UK, with a particular focus on Norfolk. I have been working with the Norfolk Constabulary regarding this. How it will shape up is a little too soon to tell but exciting times ahead certainly.
What advice would you give to other female directors?
Don't ever give up! Gender politics, politics at work and patriarchal discourses may not work to our favour, but don't ever give up. Women's views and stories are priceless. If we want to see change in reality about women's rights we need to see a parallel change in representations of women. That is why women's voices and visions are powerful and much needed.
Growing Up Married will be screened at the 15th Dhaka International Film Festival. There are also screenings arranged at the University of East Anglia (March 2017), University of Leicester (May 2017) and University of North Carolina (March 2017). Dr Eylem Atakav is a senior lecturer in film and television studies at the University of East Anglia