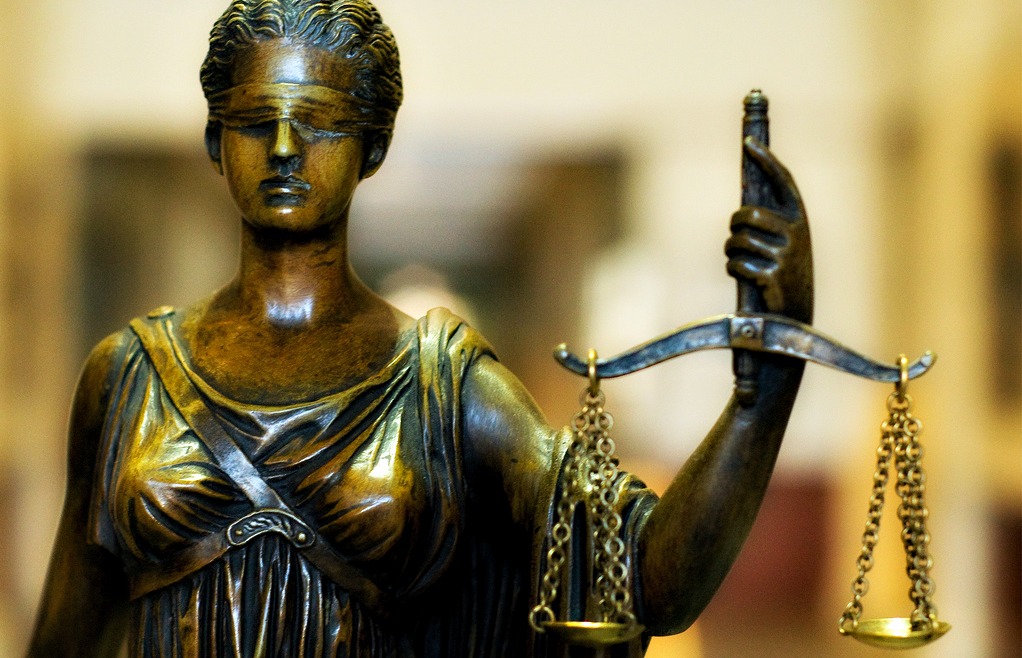 In the UK, rights to health and education are regarded as natural and peremptory. That is good. It means that when governments attempt to sell off those industries, people are outraged. While efforts to protect those rights are not always successful, the public still acknowledges access to health and education as sacrosanct. Yet nostalgic reminisces of the Beveridge Report, which bore the NHS and our social security system, often overlook its progeny, the Rushcliffe Report, the remit of which was 'to enquire what facilities at present exist in England and Wales for giving legal advice and assistance to poor persons.' Recommendations laid out in the Report resulted in the Legal Aid and Advice Act of 1949, anchoring legal aid as an indispensable pillar of the welfare state. But as successive UK governments have cut legal aid—first in 2008, and later through legislation to cement austerity measures—the resistance from the public has been relatively muted.
While legal aid guarantees access to justice in theory, law centres make it possible in practice, and typically provide free legal advice and representation in areas of law upon which marginalised communities and sections of society are most reliant: immigration and asylum; housing; access to welfare benefits; community care; mental health support. People with legal needs in these areas are, notably, often the victims of the state's wars, austerity cuts and vilifying rhetoric.
As renowned socialist lawyer Michael Mansfield QC and patron of the developing Greater Manchester Law Centre (GMLC) explains, having premises "centrally located in the area of need is essential", ensuring not only that legal help is affordable, but that it is also accessible. Proximity to local communities has also made law centres into fiercely political spaces, standing alongside grassroots organisations in anti-deportation and anti-racist campaigns. Generations of radical lawyers have cut their teeth at law centres, going on to fight for justice in the Stephen Lawrence and Hillsborough Inquiries among other key cases. In the archives of the Ahmed Iqbal Ullah Centre in Manchester's iconic Central Library, for example, legal researchers can find documents from the famous law centre-supported campaigns of Anwar Ditta, Viraj Mendis, Nasira Begum, and the Okolo family. Law centres give real meaning to the phrases 'access to justice' and 'equality before the law' – having rights without the means to enforce them are empty gestures.
Statues of the Roman Goddess Justitia, which stand outside many UK courts, have her holding a sword and the balanced 'scales of justice', while wearing a blindfold to representing the impartiality, reason and force of her edicts. The current government however, completely blind to the consequences of its actions, have instead used that sword to slash legal aid and attack the civil justice system. Huge areas of law are no longer eligible for legal aid. The Ministry of Justice recently announced proposals to increase immigration and employment tribunal fees, and announced the closure of 86 magistrate courts. These austerity measures and reforms have caused an exponential increase in the number of laypeople representing themselves in court which. Perversely, according to the National Audit Office, this actually costs the Ministry of Justice money (£3.4 million in 2013/2014 to be exact), as more cases without merit are reaching the courts. In Greater Manchester, the legal aid cuts have hit hard. Where nine centres previously stood, now just two law centres cater to a population of 2.7 million. The boroughs of Manchester and Salford have become law centre free zones and 'legal advice deserts' pepper the landscape.
Changing the Script
As other centres and advice services shut down, legal aid lawyers, local residents, community organisers and trade unionists have come together in Manchester to establish a new one. The GMLC emerged from campaigns against the closure of South Manchester Law Centre, located in a diverse area with large South Asian and African populations. Following cuts to legal aid and local government, its staff fought through two judicial reviews but eventually had to shut its doors in August 2014.
Fuelled by the mantra, 'if the people and community want a law centre, there will be a law centre,' the GMLC Steering Group set to work. Without any local government authority funding or legal aid contracts, it has managed to secure two salaried development workers, and funding for essential pilot services in welfare benefits law—for which almost no legal aid provision currently exists. Indeed, a recent survey carried out by GMLC and a local charity found that 90 per cent of people who had encountered problems receiving welfare benefits had not received any advice about their rights.
GMLC's success results from historical lessons and innovative forward thinking. Like law centres past and present, its community roots and support have been essential. At two recent meetings, Manchester residents unanimously confirmed their support for a new law centre allowing GMLC to secure premises on a main road in the heart of Manchester's vibrant Moss Side, close to the city centre, local universities and neighbouring boroughs. Support has also poured in from local MPs, senior judges, voluntary organisations and law firms. Acclaimed actress Maxine Peake is another GMLC patron. The soon-to-open law centre also embraces its political roots, supporting local campaign groups and joining existing voices calling for the re-instatement of legal aid. Its founders hope that the GMLC can reclaim both physical and ideological space in an increasingly fragile neo-liberal and gentrified milieu, and become a focal point for the local community to debate, educate and organise. Like its predecessors, the GMLC promises to take its politics seriously.
The GMLC Steering Group has however had to be creative in realising its aim of providing "independent, free, high-quality legal advice and representation". As well as securing funding grants, it has drawn on crowdfunding, incorporated CSR initiatives from law firms, and adopted a successful student model from Avon and Bristol Law Centre. It is also spearheading an innovative Lawyer Fund Generation Scheme, which invites private practice lawyers to contribute 0.5 per cent of their monthly income to GMLC services. The Steering Committee hope that, with widespread support and alongside campaigns to restore legal aid, the scheme could provide an important source of revenue in securing access to justice across the UK. This is the radical pragmatism that informs those who work and volunteer at GLMC.
Law centres and legal aid protect people's quality of life—including against the excesses of the state. A law centre, like in Greater Manchester, means access to legal representation, and access to legal representation means access to justice.
Follow updates about the Manchester Law Centre on twitter, at @gmlawcentre or there website www.gmlaw.org.uk. You can donate to the law centre here, or email info@gmlaw.org.uk