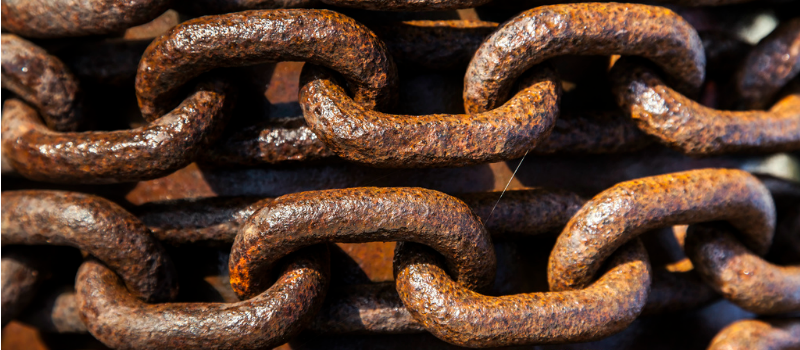 The announcement in December by Ed Milliband, that the Labour party will legislate to stop the exploitation of workers, is a welcome move. It comes in the wake of both the modern slavery bill, to be enacted in early 2015, and September's comprehensive report from the Forced Labour Monitoring Group (FLMG).
The report highlighted many of the limits of the modern slavery bill as it was going through parliament. It pointed to the need for governments to treat forced labour as a separate issue from human trafficking and to distinguish it in legal and policy terms from the often conflated problems of 'modern slavery', 'unfree labour' and 'servitude'. The FLMG argue that forced labour should be understood as at the extreme end of an exploitation continuum and so the Labour party's move to legislate to define different types of exploitation is in the right direction.
However, finding evidence of exploitation is extremely difficult, especially given that these plans do not go as far as to criminalize the undercutting of wages. Despite current estimates suggesting that forced labour affects at least 3000- 5,000 workers in the UK, the element of force is becoming more invisible and subtle. Determining an abuse of power is difficult given that it is not just direct force but other practices such as debt, underpayment, accommodation ties or excessive productivity targets that is used to manipulate a worker's ability to freely consent in such practices. On top of this, the individualising of employee protection makes it hard for worker's to report and seek justice for exploitation.
The Labour party are also linking forced labour to  immigration; something the FLMG caution against. Whilst such exploitation does disproportionally affect immigrants, local people are also are being forced to work in such conditions. The prevalence of forced labour in the UK is a consequence of a focus on flexible labour markets and job creation and the expense of workplace rights and employee protection.  
For this reason, tackling these issues requires addressing the structural nature of the phenomenon. Milliband is right when he says that the 'Tories and UKIP turn a blind eye to exploitation and undercutting because it is part of the low skill, low wage, fast-buck economy they think Britain needs to succeed'. However, the Labour party's policy also treats these cases of exploitation as a criminal aberration.
In fact, the Migration Advisory Committee's (MAC) sees this exploitation as a structural phenomenon that the UK is particularly vulnerable to. It if a form of exploitation that is disproportionately linked to long supply chains which enable exploitation to be 'exported' further down. For this reason forced labour is particularly concentrated in sectors where there are requirements for low skilled, manual low paid flexible and temporary labour, including certain lines of food production and processing, hospitality, cleaning, construction and care. However, since the introduction of the modern slavery bill, the government has chosen not to legislate on requirements for companies to audit their supply chains and the labour proposals are also failing to address the supply chains that facilitate this exploitation.
The government is criticised in the report for relying on individuals to know their own rights and thus to seek justice themselves. Not only do government policies regarding employment relations and immigration policy make this difficult, but workers consent to these conditions for fear that they themselves are breaking the law. Dr Craig, an author of the report makes this point saying that 'they become trapped in this situation because they are afraid of being reported to the police, they think they are breaking the law, and end up deeply in debt which they are told they will have to pay under threats of violence'. Recent changes to the  Overseas Domestic Workers visas mean that these fears are not misplaced as migrants, many of whom are in situations of forced labour, cannot leave as they now lose their right to remain in the UK when they stop working for their own employer.
It is not simply legislation that is important but also adequate regulation and employment. Weak regulation and enforcement in the UK has been described by the Joseph Rowntree Foundation as facilitating forced labour. Therefore the disincentive on the part of employers to comply is not simply a result of the level of the prospective fine, but the knowledge that that legislation is not enforced. The UK has no unified inspectorate unlike many of its European partners and an average employer can expect an inspection every 250 years. It is no wonder then that between 2007 and 2013 only 9 employers were prosecuted for non-compliance with the national minimum wage legislation.
An adequate response to the problem of forced labour and workplace exploitation would need to focus on the structural labour market conditions that facilitate such practices. Where there is legislation, it must be supported by adequate regulation and enforcement so that non-compliance is penalised.
The FLMG make it clear that immigration and forced labour are not coextensive. However, current immigration policy makes these workers particularly vulnerable to exploitation. The focus needs to be shifted towards positive rights for victims, not just criminal law approaches if Labour, or any party, are serious about addressing the concerns documented by the FLMG report.