Red Pepper needs
your

 support. Donate now.

———————————————

Boris Johnson wants to be Prime Minister for the next five years. Since he became PM in July, Johnson has shut down parliament illegally, expanded racist stop and search powers, threatened a disastrous no-deal Brexit, and tried to force through a 'deal' that would screw over working people and turn Britain into a playground for his rich friends. It's high time to say 'no' to Johnson and the Tories.

Here are five things you can do help kick Boris out of power:
1. Register to vote
Especially if you're a student, a person of colour, or working class, Boris Johnson doesn't want you to vote. The people whose lives are most affected by his policies – homeless, marginalised, young and people on low incomes – are also less likely to vote. This isn't a coincidence. Boris and his parliamentary pals are determined to make it even harder for us to have our say. Setting election day so close to the Christmas holidays is a way to dampen the student vote – and Boris knows students want him gone. And don't forget that the Tories want to introduce compulsory photo ID for voters in national elections in the future – a move that would disproportionately disenfranchise people who are trans, BAME, disabled and/or low income.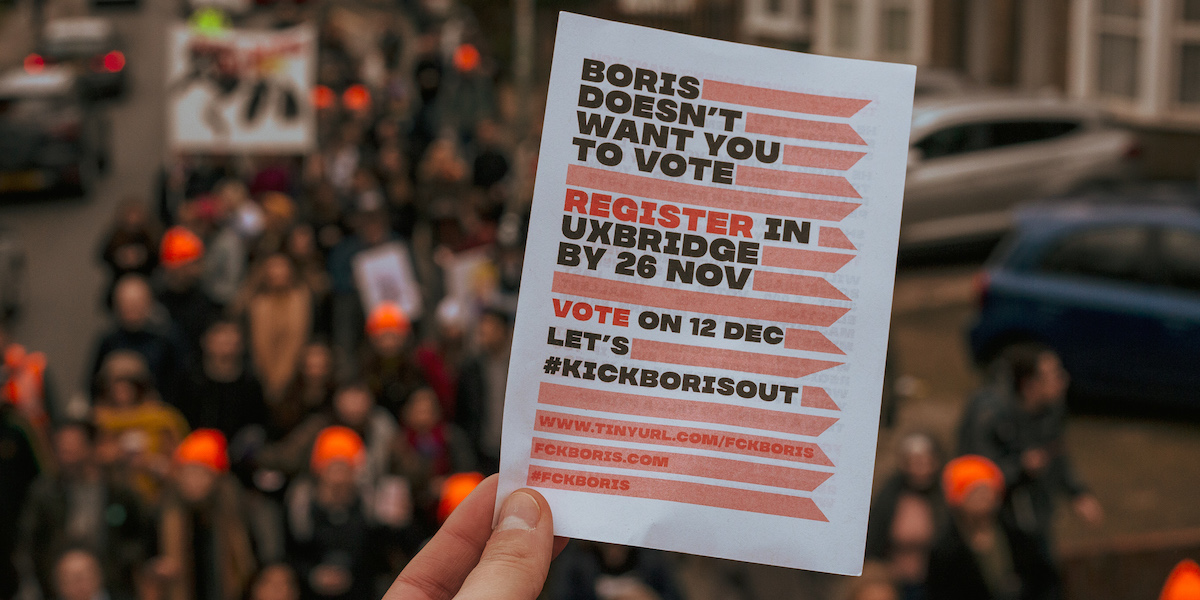 So how do we fight back? We vote to kick them out!
Register to vote by 26 November at www.gov.uk/register-to-vote. Students, don't forget that you can vote at home or at uni, so register for a postal or proxy vote if you think you won't physically be in the place you want to cast your ballot!
2. Get out there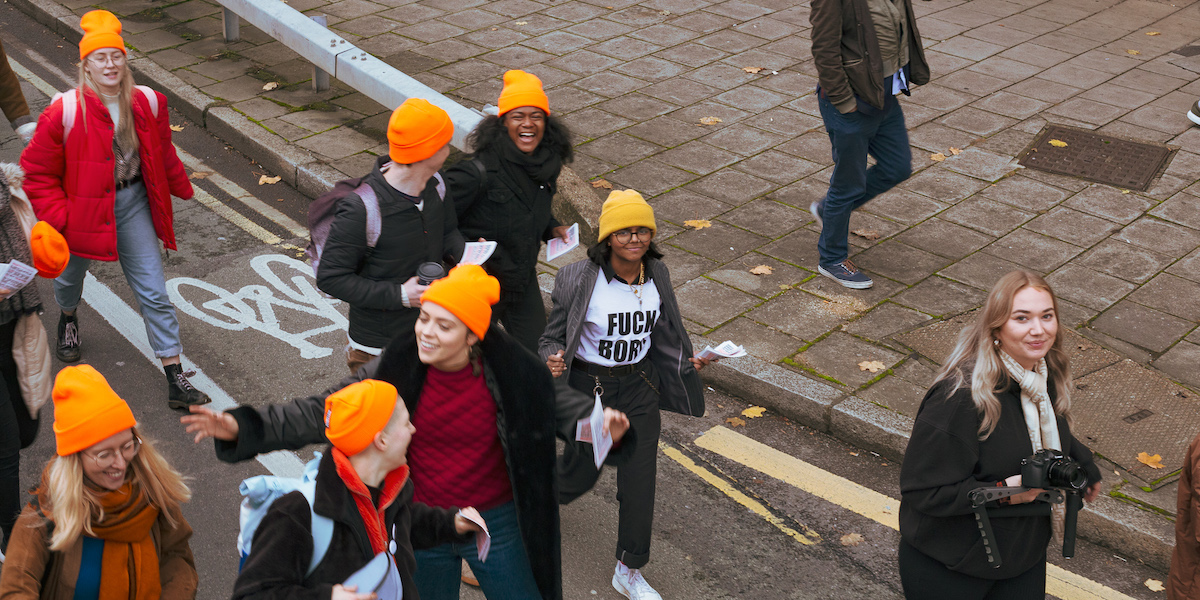 The Tories may have their corporate mates funding their campaign, but we've got people power. Having face-to-face conversations while canvassing with your local party group – or your local Fck Boris group! – is a hugely powerful way to persuade people who are on the fence or uninformed to vote. It is also great for mobilising people who are already on our side. If you're new to the game, you'll be paired up with someone more experienced who can show you the ropes. Don't worry if you feel like you don't know the policies inside out. You're not expected to be an expert, but it is important to research the key issues and talking points. These conversations are all about finding out which issues matter most to people, and encouraging them to get out on polling day and help #KickBorisOut.
3. Use your skills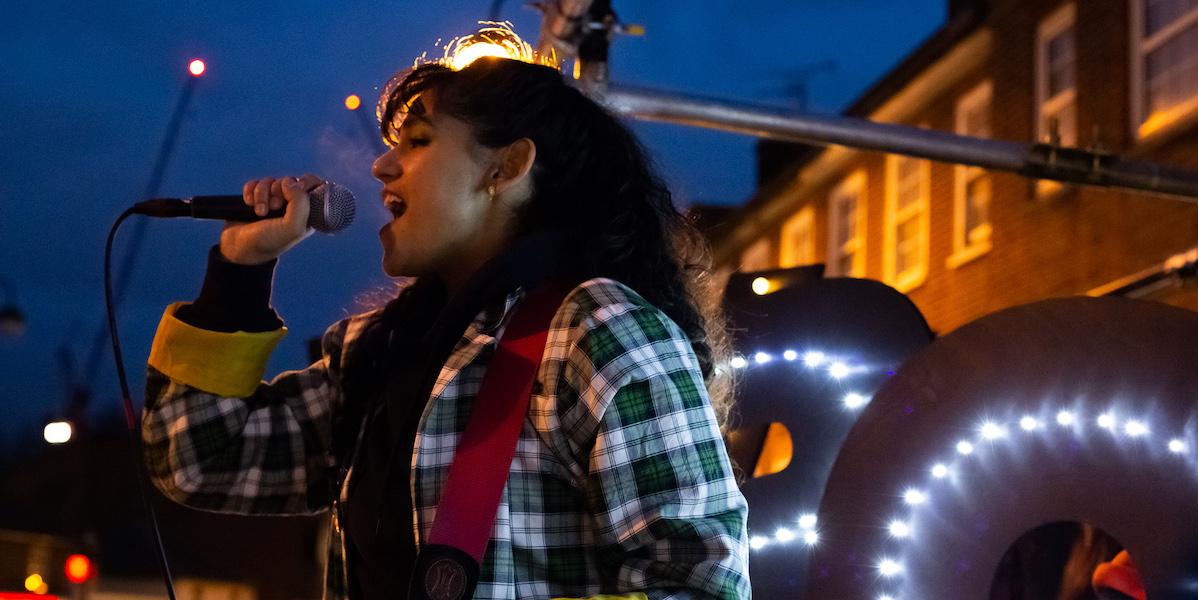 Canvassing isn't the only way you can help, and it isn't something that everyone can do, or feel comfortable doing. That is totally fine. Everyone will be good at something that can be put to use fighting the good fight. There's plenty to be done – from phone banking to making memes, videos and posts to be shared on social media, talking to friends and family, or putting a poster in your window. If in doubt, join a campaign to find out how you can show solidarity. If you want to put the party back into party politics, check out the Fck Boris Facebook page to find an event near you and get involved. Dance, get people registered and #FCKBORIS with your mates by your side.
4. Fight together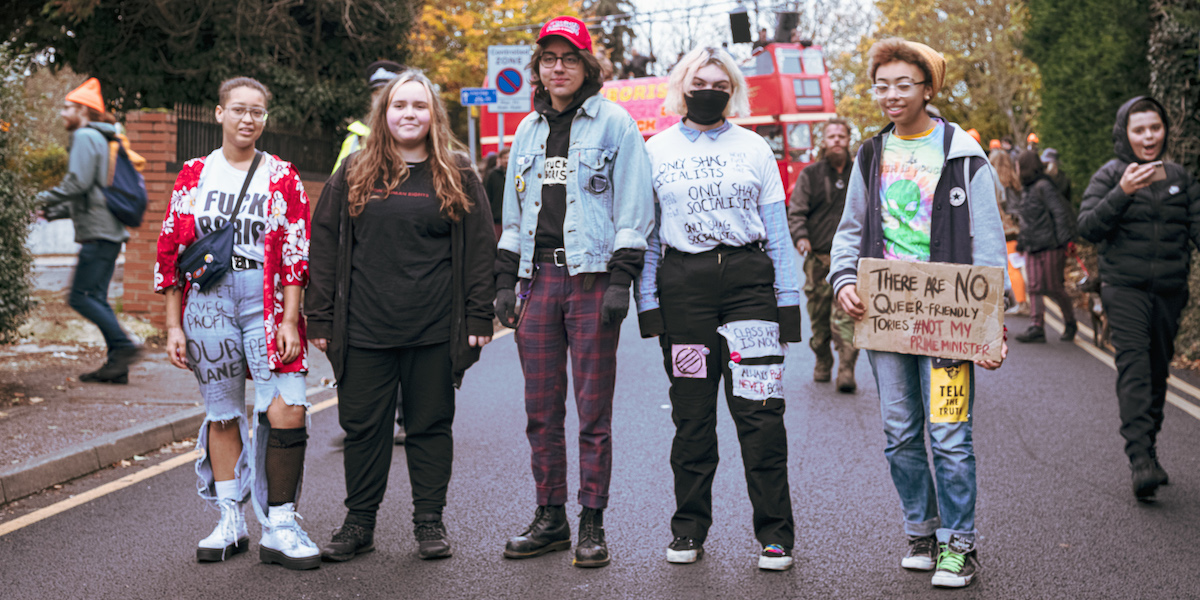 Almost every time Boris Johnson opens his mouth, he manages to whip up racism and attack our communities. The hatred he's spouted is enough to get most people fired from their jobs – yet this guy is somehow still the leader of our country. Many of us constantly struggle against the structures of racism, sexism and exploitation, which Boris's comments and policies uphold – and deepen. We organise against Boris because he represents a threat to our very existence as women, as queer people, as people of colour, and as ordinary working people. Whether you are a member of marginalised group or not, taking every day action to address the inequalities and prejudices in our society is another way to fight back against Boris.
5. Take care of yourself and your community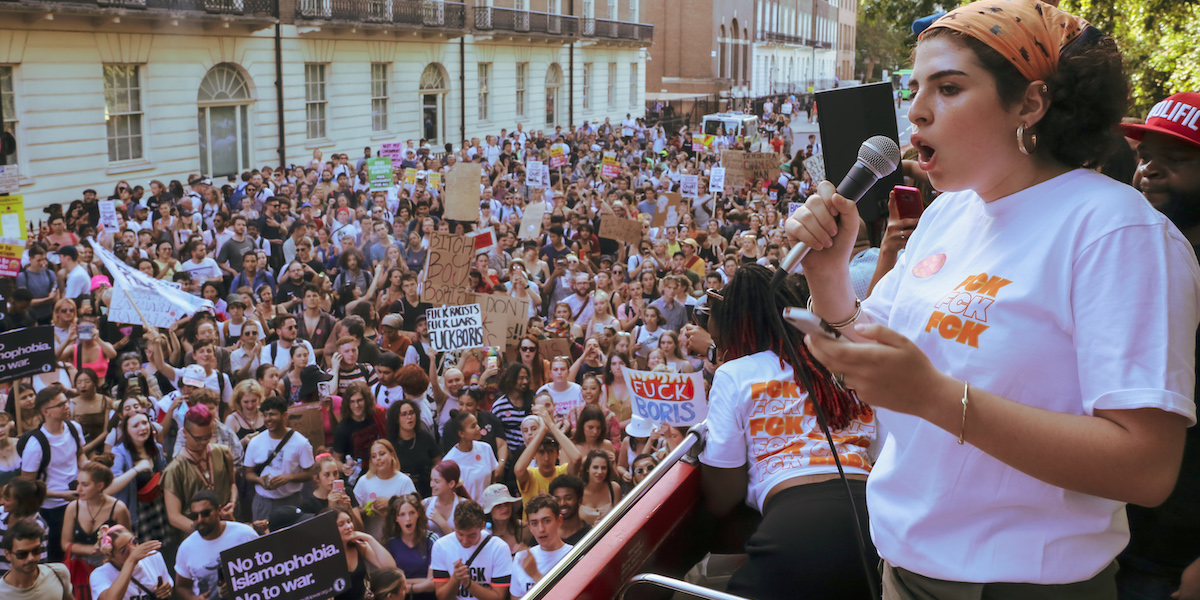 The elites want us to feel disillusioned, demotivated and isolated, and thanks to the Tories ravaging our NHS, mental health services are in dire straits. Just living under our current government is draining enough and campaigning can be hard work. However you are fighting to #KickBorisOut, don't forget to put wellbeing first. Take care of yourself and check in with your friends. We deserve to be healthy and happy. Only through mutual care and support can we achieve this.
Our fight won't end on 12 December. Whatever happens in the election, we'll need to keep resisting and keep building a mass movement. So, go into your communities, find out about the issues that affect them and learn from previous generations (and don't forget to register them to vote!)
Maddie Hennessy is a member of Fck Boris Sheffield. Photos by Nadine Persaud.
To find out how you can get involved with Fck Boris events near you, head to the central Fck Boris website. 
———————————————
Red Pepper is prioritising voices from the grassroots during the election campaign season. Help us to support local journalists by donating to our crowdfunder now.