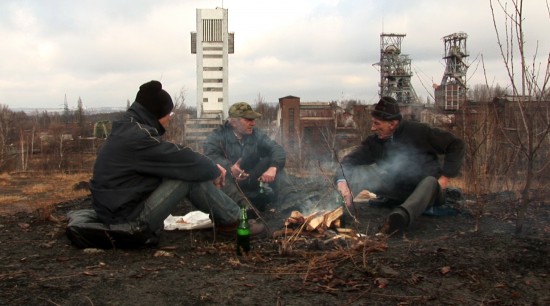 Mining is more than an industry, more than labour, as many North Easterners remember. When coal that was deposited beneath the region 300 million years ago was excavated, life above the surface – including the visual landscape and the social bonds of communities – transformed along with it. 'Extraction' makes a dynamic, multi-layered theme for this year's AV festival, a month-long programme of arts events that kicked off last weekend in Newcastle, Sunderland and Middlesbrough.
Red Pepper caught up with Rebecca Shatwell, director of the biennial festival, and asked whether she considers the theme to be political. She said extraction was chosen for its three-fold power to relate to our sociopolitical situation, the practice of contemporary artists and the North East region.
From now until the 30th of March, local and international artists will offer their perspectives through film, music, visual art and walking tours. Some have recorded sounds from across the North East region that they'll incorporate into live performance. The range of subject matter is vast, from the geology and mythology of Fingal's Cave off the west coast of Scotland to labour on an oilfield in the Qinghai province of China (an uncut portrait of a 14-hour working day is playing throughout the month inside a former locomotive factory). While over 100 volunteers support the festival, Shatwell curates all events alongside a small team, lending the entire programme some 'consistency'.
Examination of what we've been trained to ignore about the earth – how we've changed it, how it moves, its persistent capacity to move us – seems to be a unifying thread. On a planet where highways, businesses or occupying forces have altered nearly everything, the AV Festival provides a needed opportunity for people to re-experience place.
A full programme of events can be found here: http://www.avfestival.co.uk/
AV Festival 14: Extraction takes place from 1-31 March 2014.