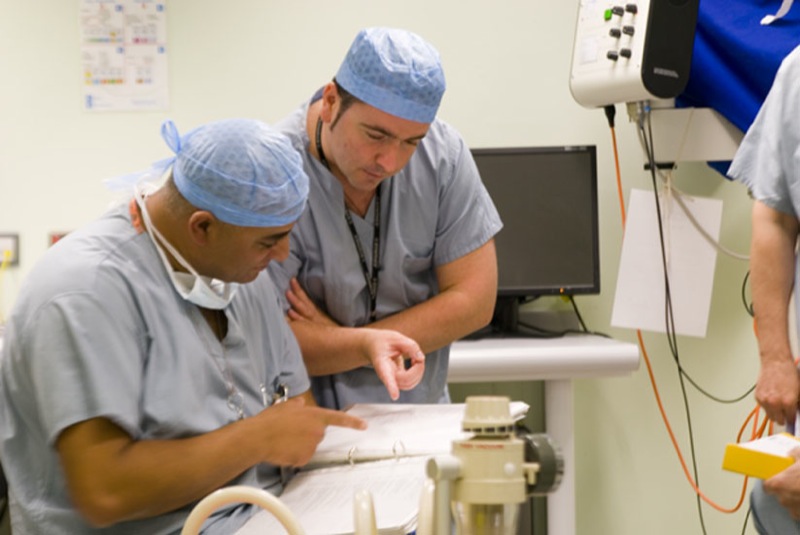 "I am proud to be from a country that invented universal coverage, where all get care no matter the size of their bank balance". Surprisingly, that was Jeremy Hunt, Secretary of State for Health and Social Care, responding to Donald Trump's tweet attempting to use the 3rd February #FixOurNHS protests to criticise US campaigns demanding universal health coverage. It would be nice to think that Hunt was truly so committed to universal coverage. But this seems unlikely for a man who has forged his political reputation with a track record of NHS privatisation, underfunding and exclusion. 
The World Health Organisation's toolkit for World Health Day is titled,  "Universal Health Coverage: Everyone, everywhere". Everyone means everyone, right? That's what the WHO and its director mean when they say "Health is human right. No one should get sick and die just because they are poor, or because they cannot access the health services they need". Thankfully, it is now widely recognised that making people pay upfront for healthcare (as was promoted by global institutions in the 1980s under 'structural adjustment' policies) means that sick people are deterred from healthcare, often dying at home, or becoming financially ruined when they do access it. 
The UK's National Health Service, funded through general taxation, and on the principle of treating everyone in the country regardless of status, wealth, or origin, has been demonstrating the effectiveness and efficiency of universal health coverage since 1948. Jeremy Hunt is right to highlight that the UK's NHS has long been a shining example of universal health care – how it can work, how it can be affordable, and how it can be more than twice as efficient as a US style system, while covering everyone. In the USA, 12.2% of people are uninsured, and health care debt is still the number one cause of filing for personal bankruptcy. Comparing the USA and UK models provides a clear message, and universal health care is now winning the argument among those with serious concern for public health, including the WHO. Unfortunately, some still seek to oppose this, with private health care corporations and ideological supporters of privatisation looking to break open universal health care systems such as the UK's NHS. Now more than ever, supporters of universal health care in the UK need to stand firm and defend the value of an example which can help inspire moves to make the world a much better place.
This is a live issue – over the last few years, in tune with many other aspects of government policy and Theresa May's 'hostile environment' for migrants, the NHS no longer provides care to everyone, but increasingly to everyone except immigrants. A climate of rising xenophobia is being exploited in order to reduce the public opposition to new, anti-universal, legislation. Recent changes include those in the Immigration act in 2014, the Visitor and Migrant NHS Cost recovery Programme Plan 2014-2016, and the Charges to Overseas Visitors Amendment Regulations in late 2017.
The most recent new regulations create a duty on NHS Trusts to charge for NHS care, at 150% of the cost of procedures, to be collected 'upfront' (before treatment) for anyone unable to prove their eligibility in terms of residence and settled immigration status, unless the treatment is urgent or immediately necessary. In one recent case, a man named Albert Thompson was presented with a £54,000 bill for cancer treatment – and after he was unable to pay it, he was denied treatment. All this because he was unable to provide the right papers despite living in the UK for 44 years. Mr Thompson's case is sadly not unique – thousands are affected, and pregnant women and children are among those being denied life-saving care. We should be ashamed of these policies, especially on a day like today.
The NHS was not designed for charging anybody, and was explicitly intended to include migrants. It is regularly noted that in reality, "Migrants are the lifeblood of the NHS" – more than a third of doctors in the UK are graduates from other countries, saving the UK billions in the costs of training. The government know that developing an upfront charging system in the NHS is complex and costly, and that dismantling our universal health care system is unpopular.
If one wanted to introduce charging into the NHS, it might be a good idea to start where there is least public resistance, by first introducing charges for stigmatised groups of migrants during a political climate of increasingly legitimised xenophobia. After this, it's easier to move on to other groups of people to be similarly excluded from the 'everyone' to whom access to health care is provided. Just last week, former speech-writer for David Cameron, Clare Foges argued in The Times that "the "undeserving" patient must be made to pay for their lifestyle choices, whether financially or through the de-prioritisation of their treatment." Realistically, this means using victorian moralising to deny working class people the healthcare they need.
The concept of 'health tourism' is the justification generally trotted out for these new 'hostile environment' regulations. This is not only grossly exaggerated by politicians and the media, but seriously misrepresents the dynamics of migration at play – research has shown that accessing healthcare is very rarely a motivating factor for migration, and that migrants tend to use healthcare less than host communities. Indeed, even by the government's own estimates of 'health tourism', the cost recovery from the regulations is expected to be minimal (between 0.00016% and 0.3% of the NHS budget). This is without accounting for the costs of administration, more expensive A&E attendances and treatment that follow a lack of preventive care and missed diagnoses, and the risks to public health from undiagnosed infectious diseases.
It is clear that these regulations are a false economy, and instead represent the age old strategy of scapegoating migrants, in this case helping to divert attention from the real issue of systematic under-resourcing of the NHS. The worst thing for us as health care workers, is that these policies contribute to suspicion and racial profiling, fundamentally undermining our relationship with our patients, compelling us to be complicit and to act like immigration officials, and to abandon our caring principles of treating the human being in front of us regardless of background or origin.
Jeremy Hunt is right that our country pioneered the universal healthcare model championed on World Health Day. But in large part due to his own policies, we can no longer boast about a system that has abandoned its principles in service of populist scapegoating and xenophobia. If we really value the principle of universal health coverage, we need to refuse government attempts to exclude people from health coverage. We must call on our government to abandon the dismantling of this principle, and make sure that patients are what matters in the NHS, rather than simply their passports.