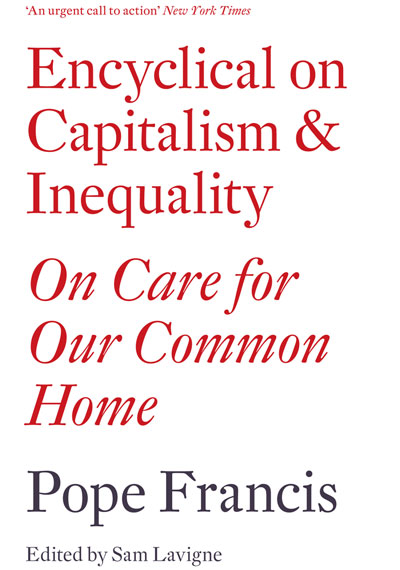 Pope Francis's recent Encyclical aims to position the head of the Catholic Church as the successor to John Paul II in promoting radical social change. Indeed, the Encyclical on Capitalism and Inequality for the most part reads as a radical call to arms in terms of climate and anti-poverty action, and the Argentine Pope Francis here appears to be far surpassing his European predecessors. His voice within the Catholic Church – an establishment hardly noted for any recent pioneering social policy – hints at an organisation acutely aware of the stark decline in the number of its followers in countries such as the US and the UK. The pope's recent call for wealthy countries to take in more refugees seems part of an attempt to promote a more socially egalitarian global society.
The notion of the global community features repeatedly throughout the Encyclical. The pope's main thrust is that rampant capitalism has ravaged the earth in such a way that only mass collective action can offer hope of recovery. The urgency of poverty and climate change is stressed throughout, as is their interrelatedness: 'Capitalism is a global problem with grave implications: environmental, social, economic [and] political.' That the most drastic effects of climate change will affect those in the global south first is stressed, depicted for the reader in the human cost of rising sea levels and the loss of tropical forests.
St Francis of Assisi functions throughout the Encyclical as a Christian reference point, someone whose love of animals and nature demonstrates the importance of this sentiment to current believers. Yet much of Pope Francis's appeal to take action against the destruction wrought by capitalism lies in the reader's humanity and understanding of our dependence on nature. The Christian narrative frames content in line with secular socialist ethics and morals. The stressed necessity of action as a means of resistance offers hope that Pope Francis's papacy may see some surge of social activism from the Catholic Church's roughly one billion followers.