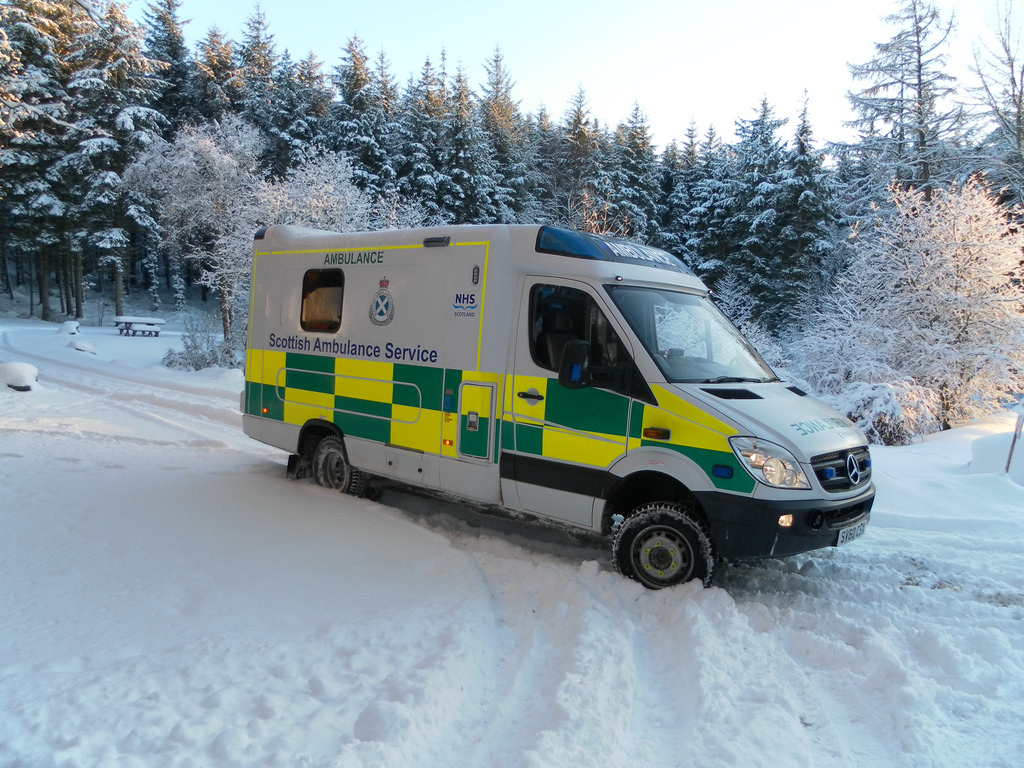 Thirty years ago, in early 1988, savage spending cuts imposed by a right-wing Tory government had reduced the NHS to a crisis that, like today's under-funding emergency, was both predicted and avoidable. With hospitals still in the throes of a severe winter crisis in which people died waiting for treatment, and waiting times reckoned in months and years rather than weeks, prime minister Margaret Thatcher announced that she would 'review' the NHS.
Her announcement triggered a volley of increasingly absurd pamphlets and proposals for 'reform' from her party's many right-wing cranks. Some of the ideas they wheeled out, aimed at cutting taxation for the rich and encouraging private insurance and private medicine, are still grimly familiar today. Similar reactionary ideas keep on resurfacing as 'zombie' notions, stubbornly refusing to die, no matter how many times they are refuted in theory and practice.
This year has already seen the resurrection of plans to fund the NHS from 'hypothecated tax' or an extension of national insurance. Lib Dems, Tories and figures on Labour's right are again floating calls for an all-party (or royal) commission to propose 'reforms'.
In 1988, Thatcher binned her backbenchers' proposals. She was an avid privatiser, but while her eventual proposals for a costly, bureaucratic and wasteful 'internal market' created competition between trusts and fragmented the NHS, they avoided any privatisation of clinical services.
Growing pressures
Today Theresa May's fragile government is weak and wobbly on many issues. She is more tin kettle than Iron Lady. However, she has held firm against growing pressure to find more funding for the NHS – insisting that it is more generously funded than ever, with a robust plan to deal with winter pressures.
This 'plan' turns out to involve a combination of cancelling 55,000 elective operations each January (tacitly admitting that the NHS capacity is now inadequate to maintain a full service all year round) and closing eyes and ears to warnings that without more money the service is facing 'mission impossible'.
Since David Cameron took office in 2010 the population has grown by four million, the number of older people has increased substantially and cost pressures on the NHS have risen rapidly, not least from the expensive market system created by the 2012 Health and Social Care Act. Yet NHS funding has been effectively frozen, creeping upwards at the lowest-ever real-terms rate – less than one per cent a year since 2010.
The decade of austerity unleashed by George Osborne's first budget has been disavowed in name under May but maintained in practice. Their goal is still reversing New Labour's decade of large NHS spending increases, which (despite wasting billions on private finance initiatives, market-style 'reform' and privatisation) increased staff numbers and slashed waiting times to a maximum 18 weeks.
Eight thousand frontline hospital beds have been lost, waiting lists now exceed four million and rising, waiting times are increasingly missing targets set and achieved ten years ago, and 100,000 posts are vacant.
Blue-light ambulances race through towns only to queue outside hospitals to hand over patients, as hospitals running close to their full capacity struggle to free up beds. To make matters worse, cuts in local government spending since 2010 have slashed funding for social care, cutting off support for frail older people living at home and delaying the discharge of people needing long-term care.
Mental health services are caught up in the same decline, with over one fifth of beds closed since 2010 and growing gaps and delays delivering services to patients from childhood to old age. Empty government promises of more mental health staff contrast with the actual loss of 6,000 nursing staff since 2010, while most local commissioners plan to spend less, not more, on mental health.
Primary care faces dire problems recruiting and retaining district nurses and GPs – with no hope of reaching anywhere near the extra 5,000 promised by health secretary Jeremy Hunt.
While government ministers remain firmly in denial, 80 per cent of trusts are mired in rising deficits, some apparently giving up on attempting to balance the books. More commissioning groups are rationing care and excluding treatments to hold down their spending – with worse to come next year.
Crumbling façade
NHS England's façade of confident 'modernisation' is beginning to crumble. References to 'transformation' have been dropped as attention focuses on simply sustaining basic services.
Sarah Wollaston, Tory chair of the Commons health committee, reflecting disquiet from the public and Tory MPs, has pressured Jeremy Hunt to hold back on controversial, secretive and unpopular plans for so-called 'accountable care organisations' (ACOs) pending consultation. ACOs would be given responsibility for providing or contracting out services to a defined population using a single 'capitation' lump sum from NHS commissioners and local authorities.
Despite the name, ACOs would be non-NHS bodies, which may contract all or part of their work to private companies, and not in any way accountable to the local communities they serve. Indeed, most examples of this model are in the US, where they have been used by insurers as a way of limiting costs and passing on risk down the chain to healthcare providers.
NHS England's right to introduce these new models, overriding the 2012 Act, and without parliamentary or public scrutiny or consultation, is being challenged through judicial review by the specially-formed campaign group JR4NHS. NHS England has attempted to relabel these as 'integrated care organisations' but shown how empty this new label is by abandoning plans for a community health care 'forward view'.
The regulator NHS Improvement has finally admitted many local plans for reduced numbers of hospital beds are based on unrealistic assumptions of reducing attendances at A&E. Some plans have already been abandoned, others will now be challenged afresh.
The wheels are coming off for the Tories. But there are promising signs of a growing groundswell of pressure as united campaigning strength grows and the previously muted opposition from Labour gathers strength and coherence, challenging underfunding and privatisation.
In its 70th year there are still folk prepared to fight to rescue and reinstate our NHS, and we have plenty left to fight for. Join us and we can win.