During an election campaign that pits socialism against barbarism, the stakes could not be higher.
But beyond Westminster and traditional media's obsession with electioneering and polling averages, there is a lot more going on beyond the ballot box.
That's why Red Pepper will be digging deeper to uncover the stories, campaigns and activism happening at the grassroots – beyond London and across the UK.
To help us do that, we need to train and pay writers who can report what's going on in their own communities.
Red Pepper is run by volunteers and freelancers, with just one part-time staff member. Despite this, we have committed to ensuring all writers are paid for their labour.
Therefore, we're asking our readers for support.
Donate to our general election fund now so we can fund quality journalism from the frontline.
Write for us
Do you have a story or perspective that is getting missed at this election? Our editors want to hear from you. If you'd like to write for Red Pepper during the campaign period, contact us at editors@redpepper.org.uk. We also welcome videographers, photographers and those with skills in social media to get in touch. We would especially like to commission citizen journalists, writers of colour, womxn, LGBT+, disabled people and those based outside of London.
Design a General Election poster!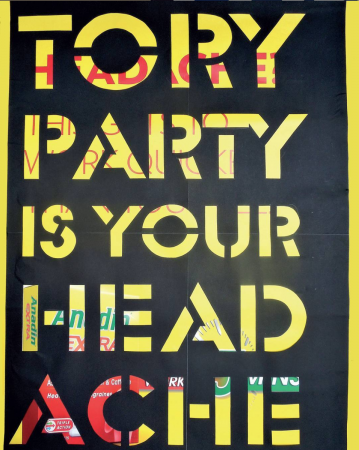 During the 2017 election, we had an overwhelming number of amazing illustrations and poster designs from our subscribers and supporters. With the help of donations, we were able to print and distribute these posters to people across the country. We want to do this again, so please send us your artwork! The best designs will be printed, shared across social media and will be free to download from our website.
Check out 2017's poster designs here>
Get out there
Whilst Red Pepper is proudly pluralist and non-partisan, we recognise that this is a historic election with the genuine chance to elect a transformative, socialist government led by Jeremy Corbyn. We therefore urge all our supporters to get out campaigning. Check out Momentum's My Campaign Map to find out the nearest place you can canvass.