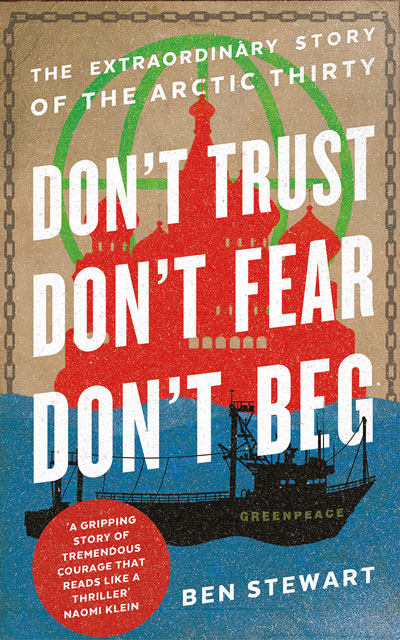 'Don't trust, don't fear, don't beg' are six words of advice passed on by prisoners held in Russian jails. This page-turner tells the story of 30 unlikely inmates: a group of Greenpeace activists from around the world who attempted to stage a peaceful protest at a Russian-operated oil platform in the Arctic ocean. The following day Russian special forces abseiled onto their ship and detained the activists at gunpoint.
Thanks to a huge international campaign for their release, the treatment of the Arctic 30 was not typical of that of their fellow inmates, but the book gives an interesting insight into life behind Russian bars. In the face of severe oppression there are ingenuities such as 'the road', a rope network connecting cells that allows prisoners to pass notes and exchange goods, like a physical micro-internet.
Conviction rates hover around 99 per cent in Russia, Vladimir Putin's success depends to a large extent on fossil fuel extraction and he does not like to bow to western pressure, so the campaign was certainly tough. Although the author represents Greenpeace's media team he does not hide the panic the organisation experienced as they navigated geopolitics to fend off sentences of up to 15 years.
One of the activists is the grandson of Soviet author and dissident Lev Kopelev, providing a subplot that is a welcome break from the breathless pace of the main story. But the main thrust of the book reminds us that the Arctic ice is melting, the planet is warming and we can't afford to burn more fossil fuels. That is why the activists ventured on such a risky expedition – they see that civil disobedience and public pressure could be our only hope for tackling climate change.
There was a media storm around the Arctic 30 campaign and you can expect to hear more about it now that veteran producer Lord Puttnam is working on a film. We can also expect to see actions for climate justice increase in frequency and scale as the stakes rise along with the sea levels. Coordinated events to shut down fossil fuel sites are being planned around the world for May this year.