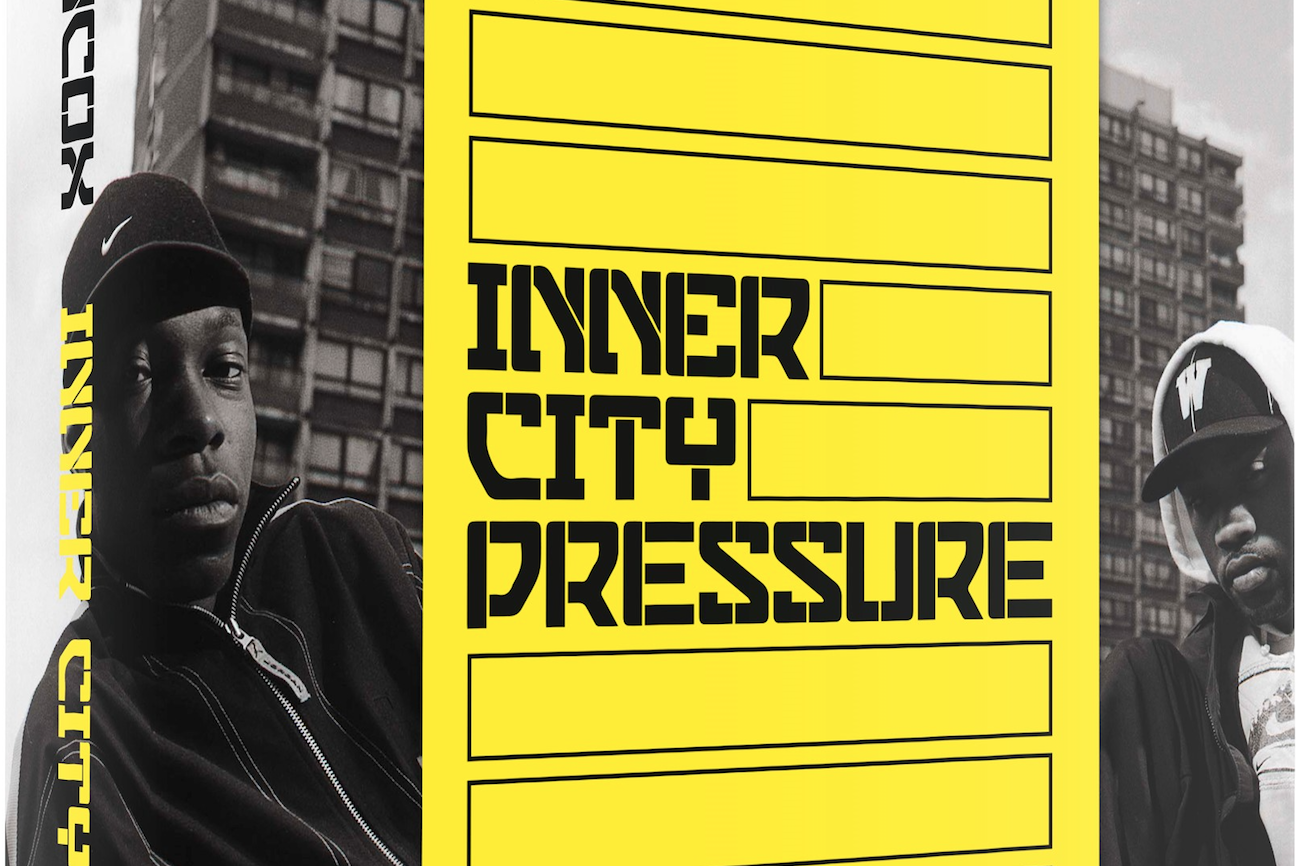 In what would turn out to be a cataclysmic decision, in April 2017, Conservative Prime Minister Theresa May called a snap general election, with the aim of shoring up her flimsy Brexit negotiating position, and destroying a crisis-hit Labour Party in the same move. The grime scene had other ideas.
With Jeremy Corbyn's newly left-wing Labour Party beginning the election campaign a staggering 24 per cent behind the Conservatives in the opinion polls, and with the press and the majority of Corbyn's own MPs against him, it was going to need an almost inconceivable turnaround for Labour to avoid shedding scores, possibly hundreds of seats, and wiping out the British left for decades. To make matters worse, Corbyn's apparent strength, his popularity with the young people who wore bootleg Corbyn Nike T-shirts, or called him a legend on Twitter, was derided as a hollow consolation – because they wouldn't bother to vote, when the vital day came, let alone unplug themselves from social media for long enough to campaign for him. In the previous general election, two years earlier, only 43 per cent of 18–24-year-olds had voted, compared to a national figure of 66 per cent.
Within a few days of the election announcement, a surprising cascade of endorsements followed, from grime MCs and DJs instructing their followers to vote Labour – in some cases, specifically for Corbyn. Support from Novelist was not surprising – he had been Deputy Young Mayor of Lewisham as a 16-year-old, and had already publicly announced he had joined the Labour Party; when Corbyn was under pressure from his own MPs to stand down in 2016, he tweeted directly to the leader of the opposition: 'Do not resign, the mandem need you'. Novelist had made anti-Tory songs and led chants of 'Fuck David Cameron' at raves. The best of his political tracks, 'Street Politician', gave a typically powerful if bleak account of 'black boys stuck in the system', set to swirling police sirens.
Initially, Novelist had seemed like an outlier: grime had long been political music, but artists had rarely voiced opinions on British party politics or elections – the political classes were wilfully detached from grime's milieu, and dismissive of the 'real Prime Ministers' who Lethal Bizzle had spoken of in 2011, never mind their music. MCs like Durrty Goodz, Bashy, Jammer and Ghetts (who once sampled Martin Luther King's 'I have a dream' speech and Dire Straits on the same song) had long ago made homages to gures such as Malcolm X, Marcus Garvey and Nelson Mandela in their bars, but contemporary politicians and the grime scene had always held each other in mutual contempt.
But the tectonic plates of British culture and society had shifted – grime had ascended from the underground to become a new form of pop culture, and Jeremy Corbyn was a new kind of political leader. The specific appeal of Corbyn to the grime scene – a teetotal, vegetarian, 68-year-old cyclist who spent his spare time tending his allotment; on the face of it, somewhat apart from his new cheerleaders – was owing to a shared spirit. He had a down-to-earth sensibility that was familiar – he knew inner-city London, he understood poverty and marginality, and he listened when ordinary people told him their problems.
'I know people who Corbyn has personally intervened to help, writing supporting letters to help with housing, immigration and other legal matters,' Ru Sqwad's Slix said, explaining his reason for voting Labour – Slix's cousin was one of Corbyn's constituents in Islington. 'He has been putting in a lot of work at a community level for many, many years.' Something about his durability and authenticity chimed with the perseverance and self-belief of the grime scene at this point in its history, too. 'He has been on the backbench not seeking power for 30 years,' wrote Novelist during the election campaign. 'For him standing up for what's right is more important than promotion.'
The likes of Plastician, Logan Sama and Big Zuu joined in the calls to vote Labour. Jme explained to his 700,000 Twitter followers how to register to vote for Corbyn. Hackney rapper Professor Green did the same to his 700,000 Instagram followers, and MC and self-described 'third-world internationalist' Akala wrote a piece for the Guardian drawing out another key side of the Labour leader's appeal: that 'for those of us that still have family in the global south', Corbyn's anti-apartheid history and anti-war, anti-racist approach to foreign policy marked a break with Labour's past as an unapologetic party of empire. As a result, Akala explained that he would be voting in a general election for the first time in his life. Young MC AJ Tracey went one step further, and made an official Labour campaign video, grinning broadly as he talked about how Labour would 'support the youth', defend the NHS and build new council homes, before lamenting the massive tuition-fee debt he had incurred doing a criminology degree. (Labour had pledged to abolish tuition fees.)
After the rush of endorsements, and a rush of media interest, there was a note of caution. Jme, who had previously worn a T-shirt with the slogan 'David Cameron hates the mandem', backed away from endorsing a particular party, saying he wanted everyone to do their own research and come to their own decision – it was a smart move, given that he was already attracting a lot of unwanted attention: a Daily Mail hit-piece on the MC soon followed. But the link had been made, and activist-fans proceeded to take it into their own hands: the Twitter hashtag #grime4corbyn went viral, and a new website, grime4corbyn.com, compiled the many MC and DJ endorsements together, with a new 'Corbyn Riddim' that sampled speeches from the Labour leader, and promised free tickets to a secret grime show for anyone registering to vote.
On the same day it launched, halfway through the campaign, Jme went to meet the Labour leader for a high-profile filmed conversation about youth engagement with politics. They talked about giving young people the space to be creative – but also about poverty, education and housing. 'Political change doesn't always come from politicians, does it?' Corbyn asked, and the Tottenham MC agreed. The grassroots energy that had brought both men to that cafe table in Islington seemed to suggest that he was right – and grime's DIY spirit was to prove incredibly influential in the campaign. The initial rallying call was around youth voter registration: the surge to get young people registered before the 22 May deadline was phenomenally successful, with about a million people under 25 registering to vote in a matter of weeks.
Unofficial 'Vote Labour' posters appeared in London featuring photos of AJ Tracey, Jme, Akala, Novelist and Corbyn – and an image of a tweet from Akala that read, 'Homie Jeremy Corbyn was anti-apartheid back when the Tories had Mandela down as a terrorist. Safe.' Stormzy, the big star of the moment, the MC with the first ever number-one grime album, had enthusiastically praised 'My man, Jeremy!' in an interview in 2016, saying that 'he gets what the ethnic minorities are going through and the homeless and the working class'.
The MCs' spontaneous support, the DIY posters and the online #grime4corbyn campaign had generated its own headlines across the mainstream press, becoming one of the key themes of the campaign – like grime itself, starting out as something organic and networked, and filtering up into traditional media institutions. 'What we've done is reach into a cultural hinterland that's never been reached before by political parties. There's something happening,' Corbyn said in an interview with grassroots football website Copa90 on Hackney Marshes, with one week to go. 'There are people on the street talking about him constantly – people I've never known to be interested in politics before,' P Money observed. 'Last week, every day I was getting Whatsapp messages from people going: "Vote Corbyn! Vote Corbyn!" I've never known anything like it before.'
When the results came in on the night of 8 June 2017, it was a political earthquake, the most remarkable turnaround in post-war British history. Labour had surpassed all expectations – narrowing a 24 per cent poll deficit at the start of the campaign to just 2 per cent – and while Labour still lost the election, they had actually won seats, humbling Theresa May's Conservatives, and depriving them of a majority in parliament. 'Give yourselves a pat on the back,' Jme responded, imploring his followers to stay involved in politics. Novelist did the same, telling them to find out their MPs' details, contact them and get involved in their local communities: 'It doesn't stop at voting,' he said. It had been an election in which grime could very plausibly be said to have made the difference.
Inner City Pressure: The Story of Grime is available now from Harper Collins.