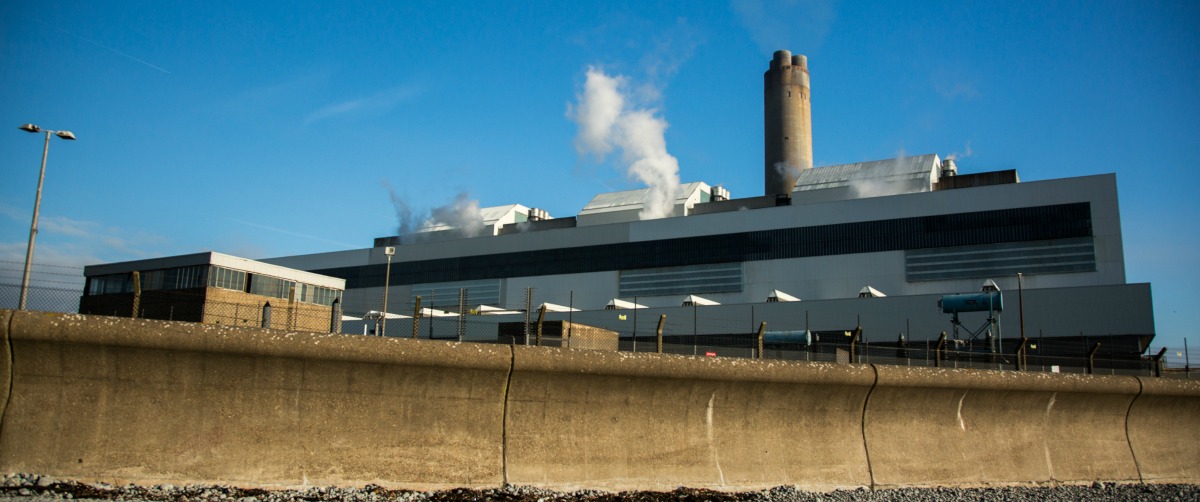 (Photo: Aberthaw power station by Sally Low)
"It cannot be satisfactory for an advanced economy like the UK to be relying on polluting, carbon intensive 50-year-old coal-fired power stations," said Amber Rudd in 2015, then Secretary of State for Energy and Climate Change.
Coal is the greatest historical cause of climate change and currently the government is asking for submissions to its coal phase-out consultation. This could close all UK coal power stations in 2025. But the Coal Action Network say 2025 is too late, power stations must close sooner.
Communities in the UK, Russia and Colombia are breathing the dust from extensive opencast coal mines which power the UK's remaining nine coal power stations. For those living closest to the mines and the people most directly affected by climate change, 2025 feels very far away. Many of these people's homes and livelihoods will no longer exist by then.
Amber Rudd also said, "To set an example to the rest of the world, the UK also has to focus on where we can get the biggest carbon cuts, swiftly and cheaply." Yet the consultation document only mentions coal power stations. We need a complete phase-out. This means ending the London Stock Exchange's financing of global coal mining companies such BHP Billiton, Glencore and Anglo-American who operate Cerrejón coal mine in Colombia that deprives the surrounding area of water.
The government and power companies are failing coal workers by not acknowledging the inevitable end of the coal industry. In dialogue with the unions they must make appropriate plans to re-train their current, highly skilled, workforce for a green economy. There is no reason for workers to be left on the shelf. Short term there is a clear need for work by to restore the dangerous abandoned coal mines which litter the coal regions in Wales and Scotland. 

The government is currently asking for submissions to its coal phase-out consultation. Members of the public are taking to the streets to make their submissions with their bodies, to say "Don't delay – ditch coal!" at two upcoming protests.


The first is at Aberthaw power station, South Wales, on Saturday 28 January. Aberthaw kills 400 people a year through its toxic nitrogen oxide (NOx) fumes. It is the dirtiest power station in Europe in terms of this pollutant. In the first half of 2016 it emitted almost four times as much NOx as permitted by European Union air quality regulations.
Pollution from Aberthaw contributes to respiratory illnesses for people living across South Wales, and as far away as Bristol and Pool, causing asthma symptoms, bronchitis in children and adults, hundreds of hospital admissions, and low birth weight in babies.

The Coal Action Network, Reclaim the Power, United Valleys Action Group and Bristol Rising Tide are heading to Aberthaw on the 28 January to say "Close Aberthaw – Green Jobs now".
The consultation closes, 8 February 2017, Coal Action Network will gather outside the Department of Business Enterprise and Industrial Strategy, who will decide the future of coal. 2,900 small clay figurines will be assembled, acknowledging the lives which could be saved every year once we ditch coal.
A broad campaign against the coal industry stopped the last waves of planned new coal power stations. Another can end the industry completely.
For more details about coal and the protests see www.coalaction.org.uk