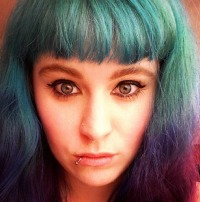 Dumbing down feminism for the working class is tedious and offensive – There's a lot of talk at the moment about feminism being too academic. I think this particular blog post is a very good explanation of how patronising it is to say that it needs to be dumbed down.
Lostprophets' Ian Watkins: The powerful men who abuse – and lie about it – Huge trigger warning (TW) for content discussing abuse. If there's something that recent events are hopefully teaching people, it is how easily powerful white men get away with abuse.
How to rebrand feminism and get women fired in the process – Here's a short but very important note on one of the campaigns for rebranding feminism.
Three white college students file racial discrimination complaint against professor over lesson on structural racism – These ignorant students clearly demonstrate why we need to teach this lesson.
13 must reads for the black feminist in training – Buzzfeed has pleasantly surprised me yet again.
Can a feminist wear high heels? Is the Pope a Catholic? – This is a great post in rebuttal to a Feminist Times piece in which the editor of Feminist Times compared wearing high heels to domestic violence and self harm. I am very uncomfortable with those comparisons as well as any attempt to police people's clothing.
As a black feminist, I see how the wider movement fails women like my mother – Lola Okolosie on some of the failings of mainstream white feminism.
Soho police raids show why sex workers live in fear of being 'rescued' – Very important article on the recent SoHo raid. I am so happy to see this in a big name newspaper such as the Guardian.
The #CongoStigmata & how to fail at everything – after a trip to The Congo, US feminist Eve Ensler wrote an article (TW) that sparked a furious response on Twitter. I urge you all to read this Storify.
Emma blogs at www.emmaquitefrankly.blogspot.co.uk @ExtraFT