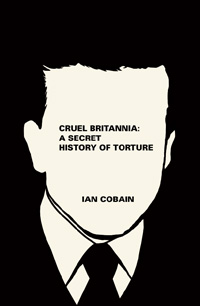 British officials don't torture. This used to be the official line and it was generally accepted – except by victims and their families. Recent events have cracked the official facade of civilised and fair treatment of detainees: the litigation by Mau Mau members, the revelations of Baha Mousa's torture to death, the routine ill-treatment by British soldiers in Iraq and of complicity in torture in Morocco, Pakistan and elsewhere. Cruel Britannia removes any lingering sentimental delusion, disclosing a policy of systematic torture and an equally tenacious culture of secrecy and denial to perpetuate the official myth of fair play.
Cobain's history begins with the London Cage in Kensington Palace Gardens. It was here, during the second world war, that suspected fifth columnists and captured German pilots were taken and beaten, sleep-deprived, starved, threatened with death, isolated and disoriented to get them to talk or to turn them into British spies. From the grim defence of empire against anti-colonial insurgents in Cyprus, Aden, Kenya and Malaya to the response to Irish nationalism from the early 1970s onwards, Cruel Britannia describes in brute detail the continuing use of physical and mental 'pressure' through the post-war hunt for war criminals. Cobain then brings us right up to date with rendition, outsourcing of torture and British methods in Iraq.
'Menticide', or the killing of the mind, was the chilling purpose of the 'no physical torture' techniques of wall-standing, hooding, starvation, white noise and sensory deprivation scientifically developed after the second world war. It has subsequently been used in Northern Ireland and – despite prohibition by the European Court of Human Rights – in Iraq.
Cobain tracks responsibility to the highest level of government. He shows how ministers and senior officials employ the mindset of reversal, where the perpetrator is the victim, forced to use unpleasant methods against unscrupulous enemies. Here the whistle-blowers are the villains and disclosure the crime. As opposition mounts to the latest government attempt to put the lid back on, the Justice and Security Bill, the book could not be more timely nor more vital.