'Yeah, the Palace, let's go to the Palace!' Magical name. Glitter! A 'good night out' feeling rather than 'the community centre', which you knew that people were going to go, 'Well, I don't want to go there – it's full of social workers!' So it was called Chats Palace; it was definitely marketing itself along the line of 'it's a place of entertainment', it's like Caesar's Palace. – Martin Goodrich recounts Alan Rossiter talking about Chats, from Community Art: An Anthropological Perspective by Kate Crehan
In 1976 the Hackney Marsh Fun Festival marched up the Chatsworth Road, London E5, and with the support of local people took over the abandoned Homerton library building for the community. Chats Palace was born. This year it celebrates its 40th anniversary.
From music hall in the 1970s, through punk, ska and reggae in the 1980s, a pioneer of disability arts in the 1990s, to chart-toppers Rudimental and Ghostpoet last year, Chats has remained a popular and radical venue. Poets and comedians such as Benjamin Zephaniah, John Hegley and Harry Enfield started out at the Chats comedy and cabaret nights.
Always alive with local engagement, the community participated in everything, from management to arts workshops. Young people came everyday in the summer to build shows, rehearse and make costumes for Carnival or the next procession. An annual highlight was the anarchic and immersive Christmas show that local people devised and performed with professionals.
Chats supported the wider debate about access and representation not only through radical and inclusive performance but also by running its own silkscreen printing workshop, producing political posters, t-shirts and banners for marches.
Chats Palace now finds itself at another time of social and economic change. Hackney is still one of the most deprived areas in England and with an unprecedented rise in house prices the gap between the less well-off and the wealthy is becoming increasingly marked. Chats' role as a creative and educational resource, as a social hub and place for debate, inspiration, expression and most importantly fun is as relevant as ever.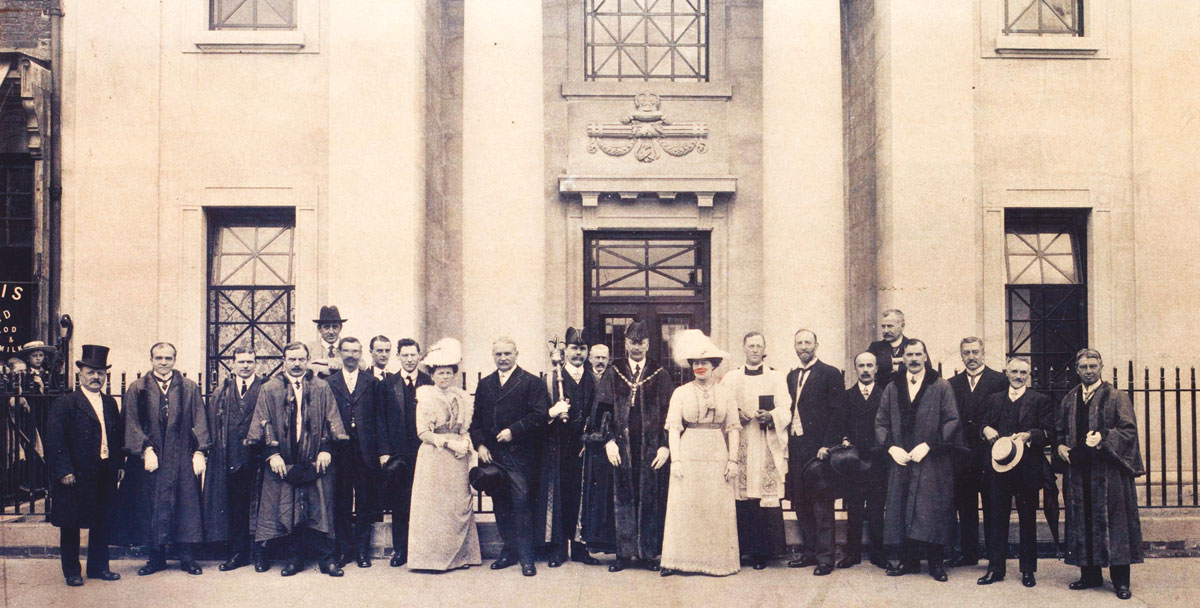 Local dignitaries gather for the official opening of the building in May 1913, then as Homerton Library, which was founded by philanthropist Andrew Carnegie 'for the betterment of the people of East London'. Note the 'photo‑bombers' visible on the far left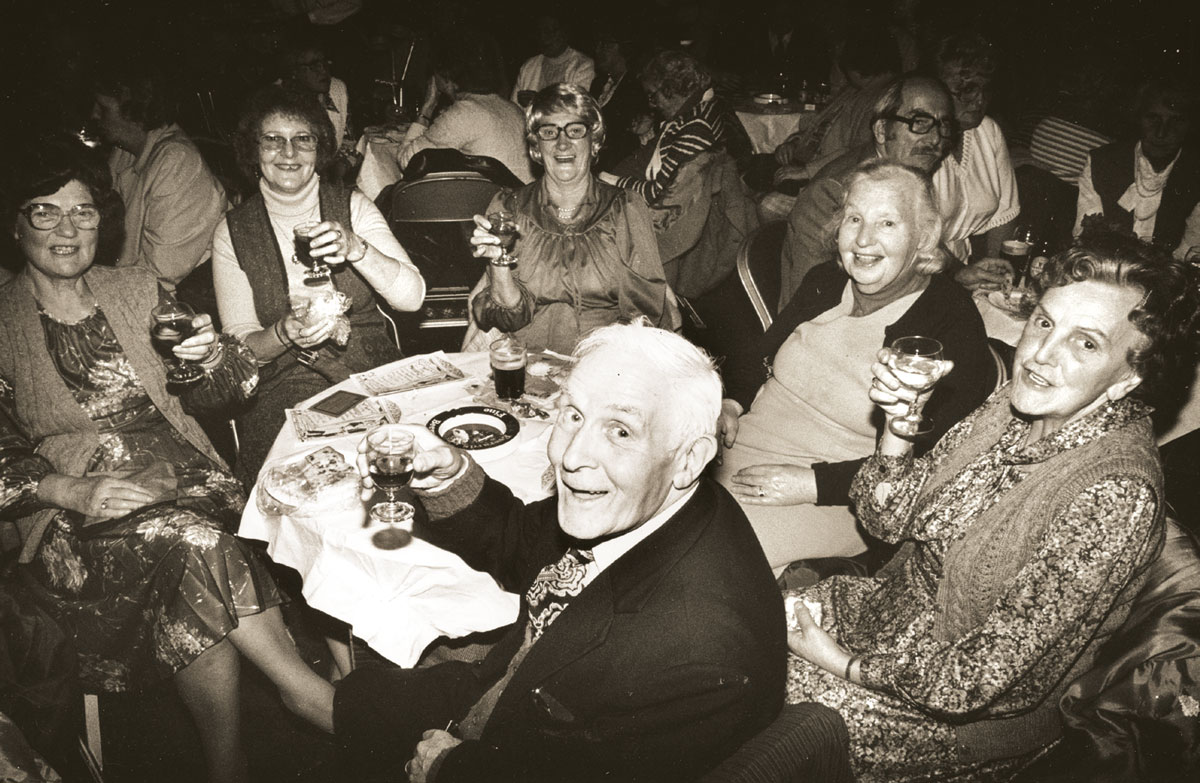 A Music Hall audience, 1977. 'We used to print a lyric sheet for the audience but it wasn't necessary. The people round here knew all the words to every song', says Brian Walker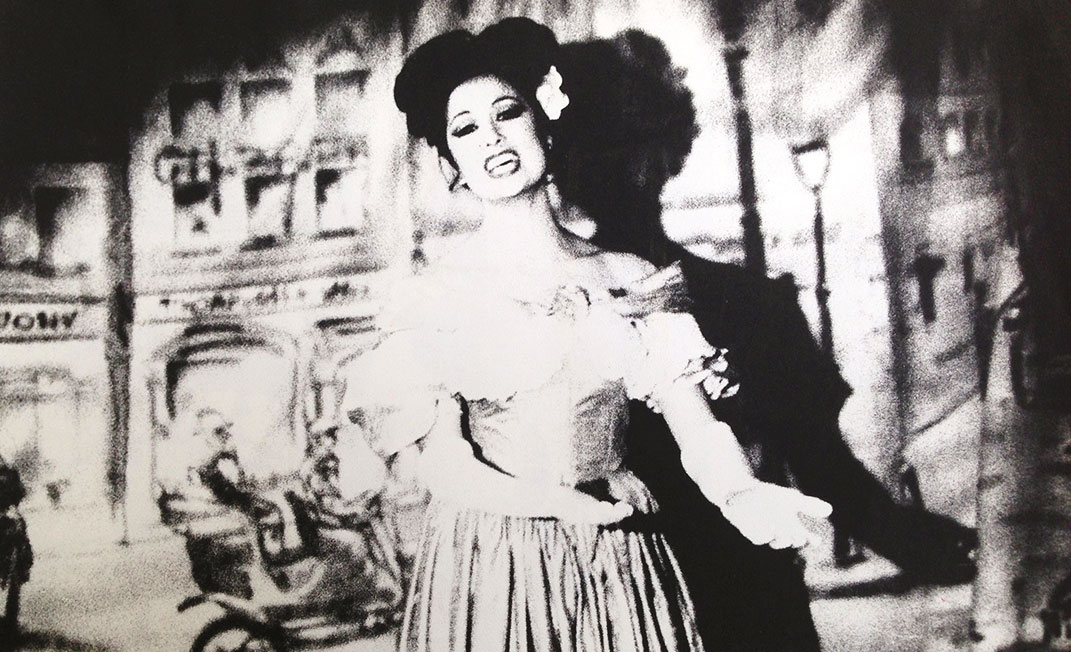 A Music Hall performer, 1977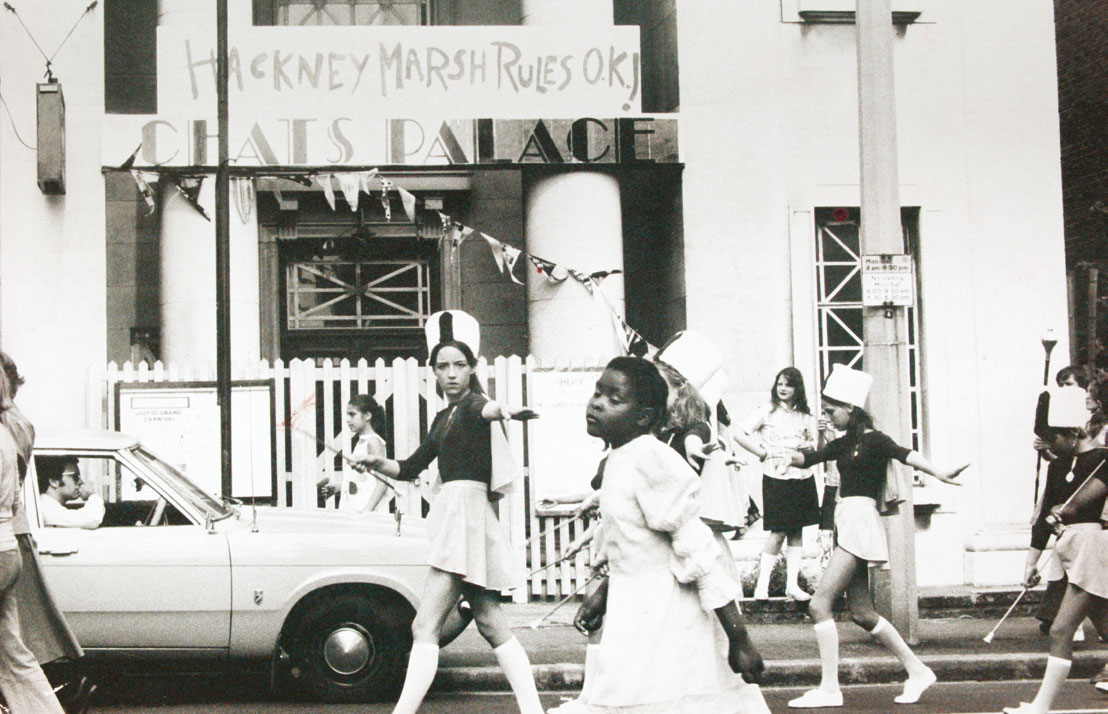 A 1977 street parade for the Hackney Marsh Fun Festival, an annual celebration that culminated in Daubeney Fields after a procession involving all the local estates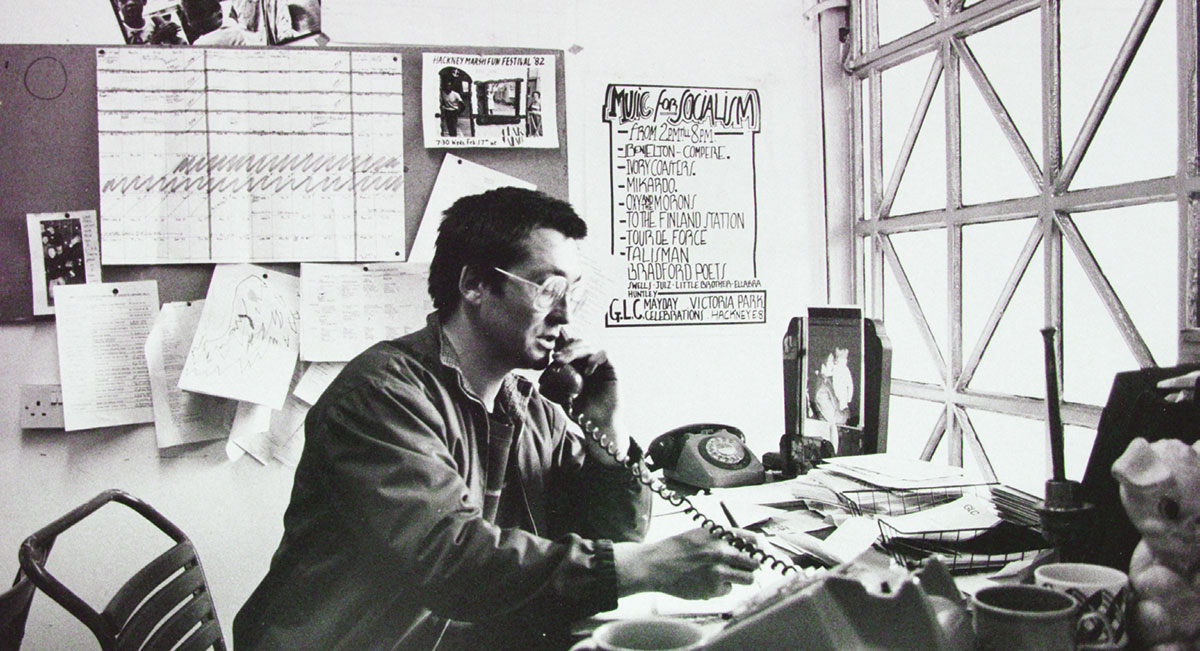 Alan Rossiter, the first artistic coordinator of Chats Palace from 1976 to 1984. Note the 1982 Greater London Council 'Music for Socialism' poster in the background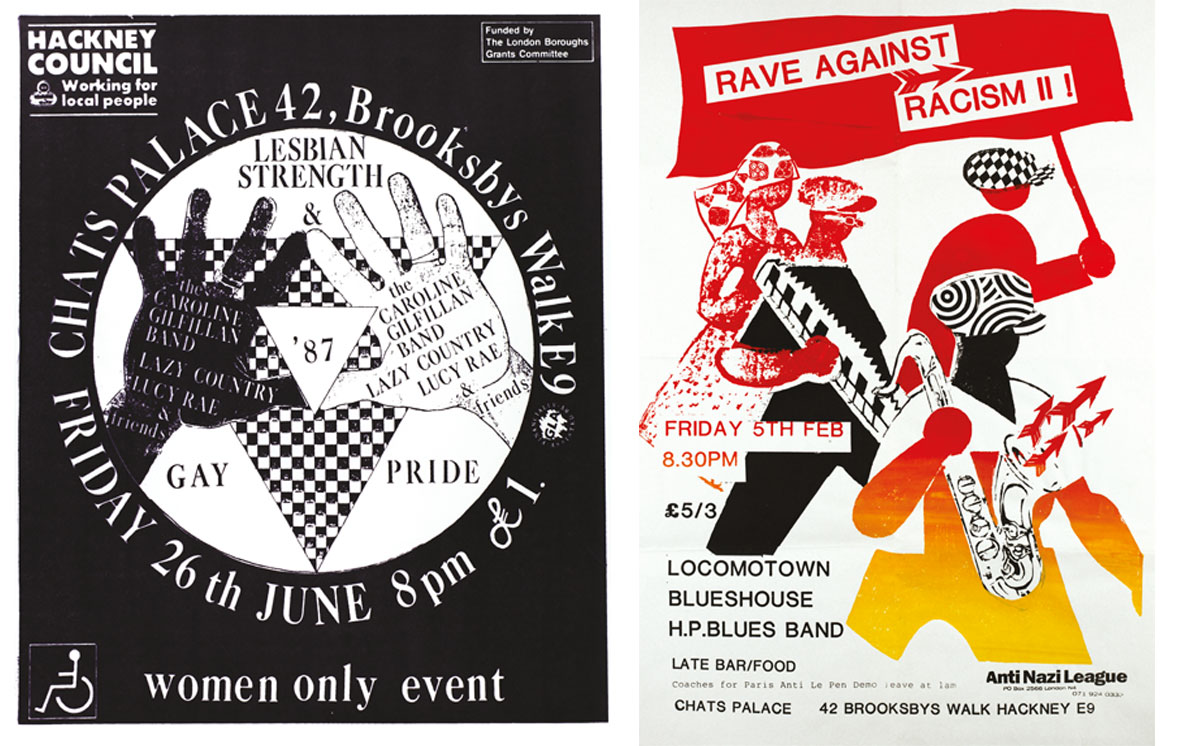 In-house produced silkscreen posters for an Anti-Nazi League fundraiser and a Lesbian Strength and Gay Pride event at Chats in the late 1980s
Daisy, the Chats Palace cleaner, and family taking part in a festival procession during the early 1980s. Daisy is portrayed in the bottom right of the recently restored Dalston Peace Mural

Chats Palace pensioners' group fashion/portrait photo shoot (1986)
Chats Palace's 40th anniversary celebrations will include an exhibition of Chats' photography archive and silkscreen prints at Hackney Museum. chatspalace.co.uk, whatischatspalace.wordpress.com
With thanks to Asya Gefter, Jacquetta May, Peter Young