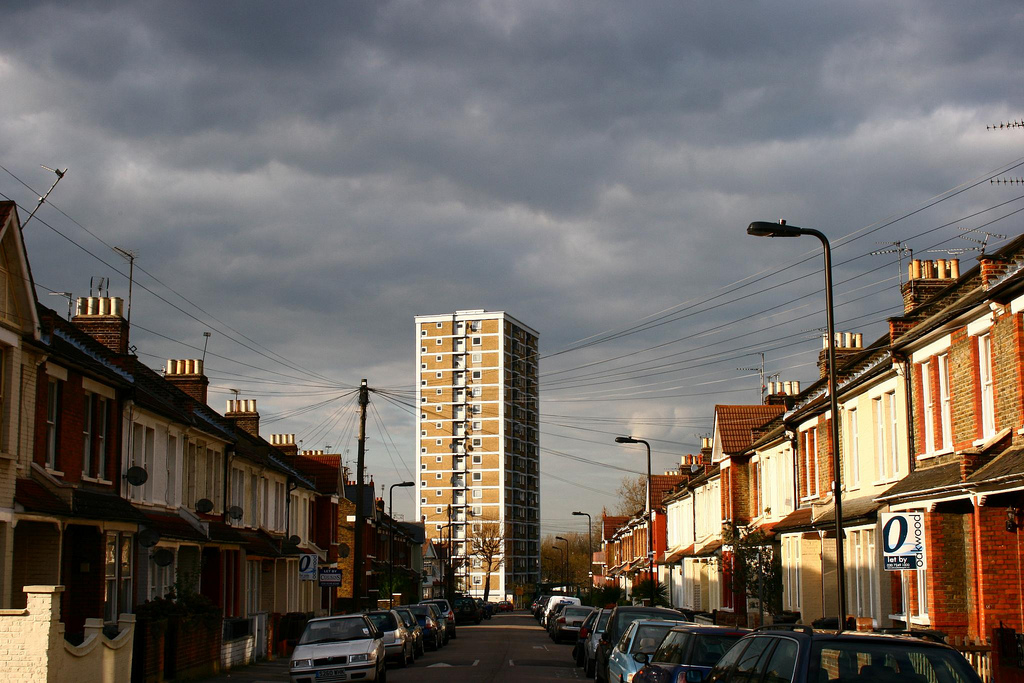 When a local NHS trust in north London's Haringey announced they were to sell 2/3rds of St Ann's Hospital to a developer, local people were so angry they formed StART: St Ann's Redevelopment Trust.  Planning permission was granted for 470 homes, of which only 14% were "affordable" according to the council's official standards (80% of the market rate) – and none of which were genuinely affordable. Haringey's alarming rate of gentrification means that many of us residents are being priced out of accommodation. StART were determined to do everything we could to stop this happening on the hospital site.
We ran street stalls, surveys and meetings asking local people what they wanted on the site. The first priority was to secure genuinely affordable, secure housing in perpetuity. No household should pay more than a third of its income on housing – but many people are shelling out well over half. A genuine index of "affordability" level, which might help prevent people being plunged into in-work poverty, would therefore be based on local median gross household income. We also wanted a development in keeping with the the environmental features, and securing the health legacy of a site which has housed a hospital since the 19th century. People overwhelmingly felt StART should own or control the land. We crowd-funded £25,000  to pay our architects (6a and Maccreanor Lavington) to produce a master plan based on all the feedback.
The  NHS Trust made it clear from the beginning they would not sell the land to us and intended putting it out to tender – a free-for-all in which StART could not afford to compete. We had two options: become no more than a campaigning group, or work to get control of the land for the local community. We chose the latter.
We worked on a two stage approach. Firstly, to try and convince the Greater London Assembly (GLA) to buy the land, to keep it in public ownership. Secondly to work with the GLA and any other interested parties to secure as many of the local communities' priorities as possible.
At the time, we had no money, no formal structure and no professional credibility in the eyes of those in power. We met these challenges. We became a Community Benefit Society (our legal format) and a Community Land Trust, put together a professional team, raised thousands of pounds to pay fees and costs, built a stronger local base, and promoted ourselves wherever we could  in London, the UK and abroad.
We have achieved the first part of our plans. On 14th May the Mayor of London, Sadiq Khan, announced that City Hall purchased the land in question. We now need to push forward with the second stage.
We would love to see 100% of the homes built on the site being genuinely affordable – to start to address a severe shortage in the borough, and to set a precedent for future developments. This won't happen unless we can raise funds for the project. Presently we have a target of £50 million,  from share issues, philanthropy or even different arms of the state.
Good quality secure housing is a right for everyone, not just  the rich. So other barriers need to be eliminated: there should be no place for Right to Buy, Right to Leave (when investors buy homes and leave them empty) or short term tenancies. Equally, homes should be "tenure blind": identical, regardless of whether you have bought, rent at market rate, or are a council, housing association or Community Land Trust tenant.
We still have much work to do. Convincing anyone in power that local people must play a genuine part in the project is a huge hurdle. State institutions (local or national) are not used to giving even limited control away. Whether it scares them, whether they have vested interests in us failing, or they just don't trust us is difficult to say. But it makes it clear that community control won't be given away lightly – we need to demand it, and build our power from the ground up.
The GLA want to get the money back for the land (to purchase further sites), so financing a scheme where huge land value comes into play is again difficult. Commercial developers do it by selling homes for large sums. With genuinely affordable homes for sale or rent recouping the investment is much more difficult.
We have got this far and we're not giving up. We won't countenance the thought of private developers building homes no one  locally can afford; seeing friends and family forced out of the area they called home; seeing the passion people have for the ideals of the project. As someone once said to us, even if StART don't fully succeed in our goals, we will have opened the door a tiny bit to make it easier for the next group who want to do similar.
For more about StART, or to get involved, check our website at: startharingey.co.uk or emails us at: info@startharingey.co.uk