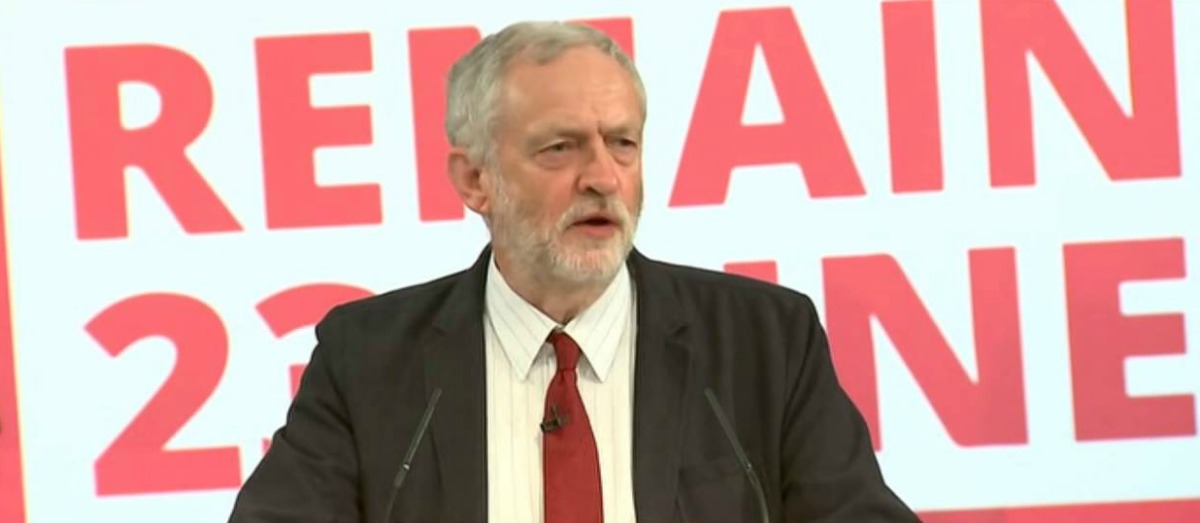 This article is taken from the latest issue of Red Pepper – try our pay-as-you-feel subscription to get the print magazine
It all started at the Truman Brewery. Former M&S boss Sir Stuart Rose was there, and The Apprentice's Karren Brady, and, er, June Sarpong. It was 12 October 2015, and the trendy east London venue was the scene for the launch of Britain Stronger In Europe, the official In campaign for the EU referendum.
It was reported mostly as farce. The Mirror's Kevin Maguire called the event 'dangerously uninspiring' and 'complacent', and the press pointed out that they had named the campaign BSE, like the disease. It never got any better.
The referendum campaign was, in many ways, lost before it started. The mood music created by those early days said one thing, and one thing only, to the public at large: we are the establishment and we want to stay in the EU. If we're honest, it didn't even say that very competently.
Its favourite technique – one reminiscent of Better Together, the campaign against Scottish independence – was letters from chief executives. Its favoured messengers were Richard Branson ('they're 500 million customers'), Alan Sugar ('they're our biggest market'), and so on, as if half the population could be persuaded by an argument about export tariffs. Despite a late acknowledgment that other voices were needed, these messages – written by and for a small elite – continued all the way to referendum day.
As left-wing In campaigner Michael Chessum wrote, 'Reading leaflets in the final week of the campaign, I half-wondered in exasperation if, next to Tony Blair and Karren Brady, Darth Maul (not even the A-list Sith Lord) would make an appearance.'
Enter Jeremy
So where does Jeremy Corbyn come in? The central accusation against him is that he didn't 'do enough' for the In campaign, and so didn't persuade Labour voters to vote Remain. Let's look at the facts.
The first and biggest one is that, according to Ashcroft polling data from voting day, 63 per cent of Labour Party members voted to remain. That's nearly the same as the 64 per cent of SNP members who voted remain, and the EU is more popular in Scotland. No one called for Nicola Sturgeon's resignation after the referendum.
A breakdown of spokespeople's media appearances from the Loughborough University Centre for Research in Communication and Culture sheds some more light. Of Labour Party figures, Jeremy Corbyn easily tops the list, with 123 media appearances from 6 May until the referendum. By contrast, Alan Johnson – who ran Labour In For Britain and is lauded by Blairites as a great campaigner – made just 19 appearances.
If it was up to Straw, the Labour leader would have been hanging out with Tony Blair and attacking migrants
What the accusation of 'not doing enough' really contains is the idea that Jeremy Corbyn would have been more effective if he had followed the official campaign's uncritical approach and stayed 'on message' with fundamentally right-wing arguments.
Will Straw, who was the executive director of Britain Stronger In Europe and responsible for its hopeless strategy, had the cheek to call for Corbyn to resign after the campaign. Straw said Corbyn 'vetoed a planned event featuring all Labour's former leaders' and 'distanced himself from the manifesto commitment to restrict in‑work benefits for new arrivals to this country'. So if it was up to Straw, the Labour leader would have been hanging out with Tony Blair (just weeks before Chilcot) and attacking migrants.
Yet Corbyn's message of critical support for staying in the EU was not only more progressive, but more likely to actually appeal to voters who – as the referendum result demonstrates – are largely not in the EU fan club.
Bad terrain
The left did mobilise around these arguments, but ultimately the terrain had been set for us from day one by the official campaign. Far from Corbyn being to blame, if Britain Stronger In Europe had taken a leaf out of his book, instead of uncritically lauding the EU, history could have been very different.
If we're playing the blame game, though, surely top of the list of people responsible is none other than Will Straw and his army of useless (but expensive) consultants. These people hired Ryan Coetzee, who ran the Lib Dems' 2015 election campaign (net loss 49 seats), as head of strategy! They even used the marketers who came up with the London 2012 Olympics logo.
These are the people who should be on the receiving end of progressives' anger at the horrific consequences of Brexit. Their awful strategy has put us on a dark course.
What they failed to see coming was that centrist appeals to establishment 'expertise' – listing off the many executives and worthies who support you – is no longer effective in a political period that is marked by victories for insurgents on left and right.
You'd think they would have learned their lesson. Yet the challengers to Jeremy Corbyn's leadership of the Labour Party still don't seem to have got the message.
Tom Walker campaigned for a progressive Remain vote as part of Another Europe is Possible