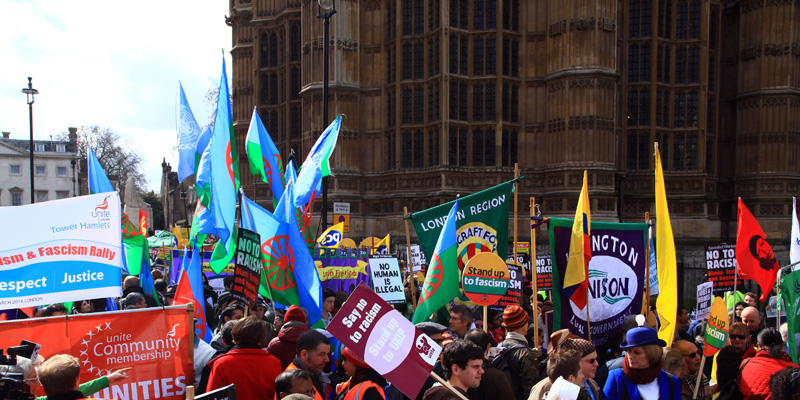 Thousands of anti-racist campaigners rally outside parliament before the march sets off.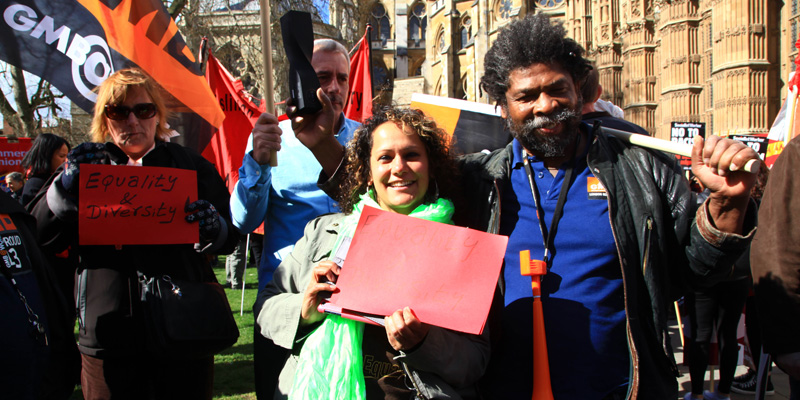 Some of the many thousands of anti-racist protesters enjoy the carnival atmosphere before the march.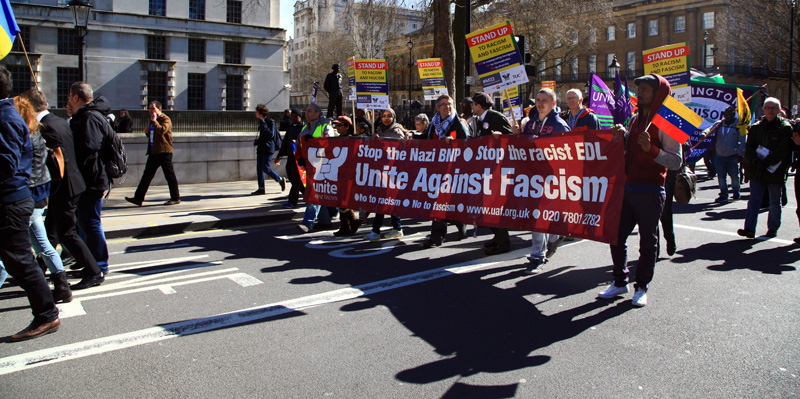 Unite Against Fascism supporters march down Whitehall.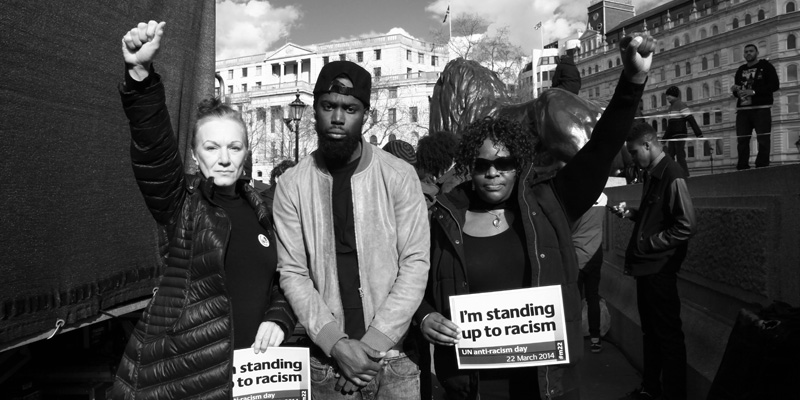 Carole Duggan and Janet Alder with rapper Ghetts calling for justice for Mark Duggan and Christopher Alder.