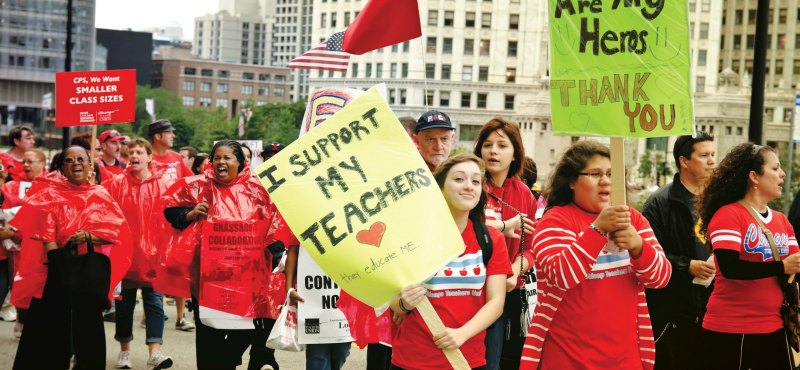 Trade unions are at the forefront of the fight for a better world, which is why, over the last 20 years, Red Pepper has placed union activity at the centre of our work. From the local to the international, we report on grassroots union activity, we bust the myths spread by right-wing press, we connect activists from across the movement and we provide a place to imagine what a better world would look like.
Please consider affiliating your union branch or region to Red Pepper so we can work together.
Download an affiliation form (406kb pdf)
Affiliate today to:
1. Receive extra magazines
to share at meetings or in the office
2. Call on our guest speakers
our editors and contributors could attend your event
3. Promote your events
we could be media partner for your next event
4. Use our free resources
our popular mythbuster series includes a response to common myths about unions
5. Support independent media of the left
help us continue to grow so we can better serve the movement
6. Share your news
we report from the grassroots, contact us to discuss a guest blog and more
Contact jenny@redpepper.org.uk or call 020 7324 5068 to order extra copies of magazines or to discuss any of the above. We can also co-brand materials for distribution using your union logo.
Recent coverage:
Video: Britain Needs a Pay Rise – TUC march, London
We spoke to people who took part in a march and rally on Saturday 18 October
National Gallery workers mobilise against pay cuts, oil sponsorship and privatisation
Morgan Meaker reports from the Trafalgar Square picket line
Chicago teachers demonstrate a new approach to organising
A strike by Chicago teachers shows how unions can resist the dismantling of public education.
Common myths about trade unions
We answer the attacks made against unions from the right-wing and the mainstream press
The myth of the 1970s
They say the dead lay unburied while unions held the country to ransom, but what really happened?