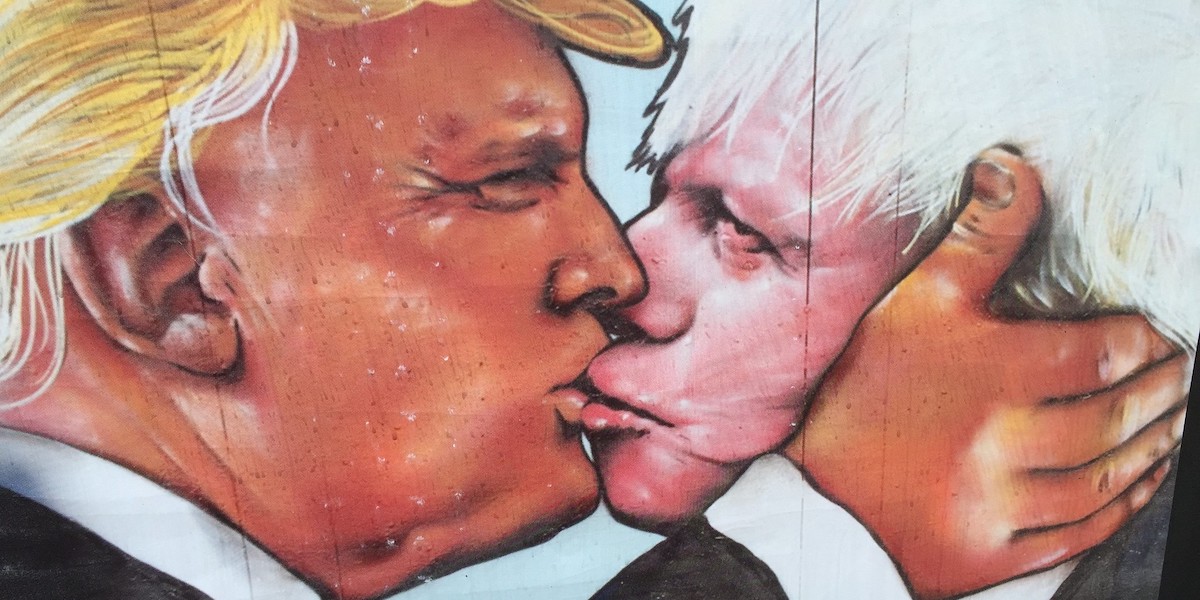 Red Pepper needs
your

 support. Donate now.

———————————————
1. Contributing to climate breakdown
Boris Johnson's cabinet is the most climate-sceptic ever. Over the past two years the government has rejected environmental policy proposals aimed at reducing carbon emissions while supporting weakened environmental safeguards. Renewable energy subsidies have been cut. Fossil fuel companies are still handed £10.5 billion in subsidies.  
2. Rich getting richer, poor getting poorer
If you earn over £11,850 per year, you'll likely pay 20 per cent income tax (with that rising if you earn more than £50,000 or £150,000). But, what if, like Facebook, you make £1.6 billion in UK sales? Then, paying less than 1 per cent is apparently fine. The Conservative Party has slashed corporation tax, handing out billions to the wealthy and reducing budgets for our schools, hospitals, and children's centres. The proportion of companies paying no tax at all has increased, and – until a few days ago – the Party wanted to increase corporate handouts by £12 billion a year. Income inequality is growing, with the richest fifth of households seeing 4.7 per cent salary increases, but the poorest seeing a 1.6 per cent reduction. In the mid-1990s, only 37 per cent of poor people lived in a working household. Now it's 58 per cent. About 8 million people are among the 'working poor,' and unemployment is rising again. Austerity hasn't worked on its own terms, public debt has increased by at least 15% and economic growth is the weakest in 10 years.
3. Health and social care cuts and NHS privatisation
Roughly 177,758 more people have died under Conservative leadership, contributed to by 44 per cent cuts to health and social care. That's about 100 more deaths every day, mostly of older and disabled people. Between 2001 and 2010, under the Labour Party, mortality rates declined steadily. But from 2010, under David Cameron's Conservative Party and Nick Clegg's Liberal Democrats, austerity measures targeting hospitals, care homes, nurses, junior doctors, and social care came into force. Deaths started rising again. In 2012, the Conservative-Liberal Democrat coalition government legislated to deepen NHS privatisation. Private sector costs for the NHS more-than-doubled from £4 billion in 2009 to £9 billion in 2017. But full-time permanent GP positions decreased, GP and A&E waiting times are at a record high, and hospitals are at breaking point. 
4. Poverty and hunger
The number of children using food banks has gone up nearly 2,500 per cent since 2010, with a delay in Universal Credit payments resulting in roughly 65 per cent of referrals to charitable food bank services. Cuts to youth services, benefits and child social care has contributed to a record 4.5 million children living in poverty. That's an incredible one in three children in the UK. Seventy per cent of these children have working parents, but stagnant wages and soaring rent and utility bills are making it impossible for low-paid workers to make ends meet. Child homelessness has surged by 80 per cent. This has contributed towards a rising mental health crisis among carers. 
5. Housing and Homelessness
Since 2010, homelessness has increased by 165 per cent and record numbers of homeless people are dying. In the past six months, 99.7 per cent of midwives have treated homeless mums. Cuts to benefits, changes in the welfare system, and lack of suitable housing have disproportionately impacted pregnant women. The government's shocking bedroom assessments in disabled families has, this month, been declared illegal by the Supreme Court. Social housing has been cut. Where it exists, there's a lack of up-keep, watered-down regulations (including fire safety laws) and a culture of ignoring residents' concerns. These issues, and underfunding of the fire services, were at play in the Grenfell Tower fire which killed more than 72 people. More than 1,000 women and children fleeing domestic violence have been turned away from shelters as Women's refuge budgets have been slashed by nearly a quarter under the Conservatives.
6. Children's centres and schools
Education spending has been slashed by more than £7 billion since 2011. Schools struggle to purchase textbooks, stationary and science equipment, as parents fundraise to stop schools falling into disrepair. Children with special educational needs are the hardest hit. Children's centres have had 62 per cent cuts in funding. Support for postnatal depression, baby groups, health visitor drop-in clinics, and much more, have been pushed or entirely cut. Children are helping to fund corporation tax cuts for the wealthy. 
7. Making a mess of Brexit and post-Brexit negotiations
Both Boris Johnson and Theresa May promised – and failed – to 'Get Brexit Done.' Johnson has been consistently misleading and his Brexit deal was worse than May's. The NHS is at risk of being traded-off in any post-Brexit negotiations, particularly with the US. The US spends nearly twice as much on healthcare, but is also the least effective healthcare system available. NHS drugs bill could soar if Boris Johnson signs Trump's trade offer, with hospitals and patients paying billions more. The Conservative Party is also open to removing employment,  environmental and food safeguards in future post-Brexit negotiations.
8. Legal aid cuts
£950 million a year reductions in legal aid has resulted in 80 per cent fewer people having access to justice. It has exposed more victims of domestic violence to cross-examination by their ex-partners, and has prevented hundreds of thousands of people from pursuing justice in relation to custody, housing, debt, employment, clinical negligence, immigration, welfare payments and education. 
9. Denying disability benefits
James Oliver, 49, could 'barely walk' and was incontinent due to liver disease before he died on 9 April. The Department for Work and Pensions had denied him Personal Independence Payments. Disabled people spend months, sometimes years, appealing decisions, selling their belongings to fund themselves while they appeal. Nearly 70 per cent of claimants are successful after appeal but the DWP and Ministry of Justice spend more than £100 million fighting them. More than 17,000 people have died while waiting to hear about their claims, and attempted suicides have more than doubled as the system exacerbates or causes mental health complications. 
10. Tuition fee hikes in England
Students in England pay around £9,250 a year for an undergraduate degree, and student loan debt has doubled. English students leave university with higher debts than almost anywhere else in the world. With fees and interest rates on loans rising, student debt on graduation will be around £50,000.
11. Hostile environment
Nurses, teachers, bankers and landlords are asked to do passport checks. Families are forced to flee the UK if they don't meet income tests. Arriving in response to post-war labour shortages in the UK, the Windrush generation (who came to Britain between 1948 and 1971) from Caribbean countries have played a great price. As British colonial subjects, they believed they were British citizens. Changes to immigration law in 2012 required people to have documentation to work, rent a property or access benefits, including healthcare, and even open a bank account. In 2010, landing cards belonging to Windrush migrants were destroyed by the Home Office. Suddenly, people who had been here for decades, were being deported.
12. Cracking down on unions
Unions have helped secure weekends, holidays, equal pay legislation for women, health and safety improvements at work, and much more. Union members get paid 15.6 per cent more than non-unionised workers, and can help secure pensions. This government pushed through a Trade Union Act in 2016, designed to make strikes by public service workers much more difficult. 
13. Profiting from conflict, displacement and devastation
Boris Johnson, Jeremy Hunt and Liam Fox and other key Conservative Party ministers broke humanitarian law by illegally signing off on £4.7 billion worth of arms exports to Saudi Arabia without properly assessing the risk to Yemeni civilians (given Saudi Arabia's role in the conflict there). Over 24 million people are in need of urgent aid, including safe water, food and sanitation in Yemen. Over 85,000 children have already died from hunger or disease since 2015. Despite this reality, between 2017 and 2018, the UK nearly doubled the value of arms sales to countries on the government's list of human rights abusers. 
14. Policing and prisons
Most people want to live in safe communities with less crime and fewer people in prison. Crime is often linked to drug or drink problems, poor mental health, or abuse and neglect at an early age. Rather than take action to prevent crime, this government has decimated English youth services which could be linked to rising knife crime. Given that health and social services have also been cut, the underlying causes of crime are not being addressed – but instead being promoted through austerity policies. At the same time, prisons have been underfunded, resulting in a doubling of violence since 2010. Suicide levels are peaking and self-harm incidents are at a record high. Black people are disproportionately imprisoned in England & Wales, and racial bias in police stop and search is getting worse with a 19 per cent increase in London last year.
15. Discrimination: Sexism, racism and islamophobia
Boris Johnson has described black people as 'piccaninnies' with 'watermelon smiles', blamed rising house prices on women graduates, and compared Muslim women to 'bank-robbers' and 'letterboxes'. Johnson's comments galvanise islamophobia, which is endemic among Tory councillors and members. He refuses to apologise for them.
These are just 15 of hundreds reasons why, this election, the nasty party has got to go.
Follow Harpreet Kaur Paul on Twitter. Photo by Ashish Ghadiali.
———————————————
Red Pepper is prioritising voices from the grassroots during the election campaign season. Help us to support local journalists by donating to our crowdfunder now.