Get Red Pepper's email newsletter. Enter your email address to receive our latest articles, updates and news.
House party to bring down rents
Let Down occupy luxury flats to highlight extortionate rents and government subsidies to for-profit developers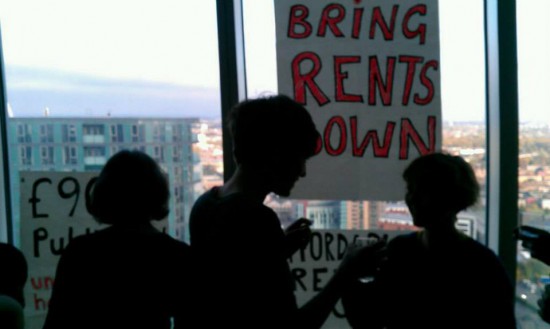 Members of Let Down, a campaigning group born out of London Renters, a coalition of private tenants groups from across London, held a house warming party at a development of newly built private rented flats in Stratford, East London on Saturday. Below is footage from the party, held to highlight extortionate rents and the government subsidies that are going to companies to build developments like the one featured in this video.