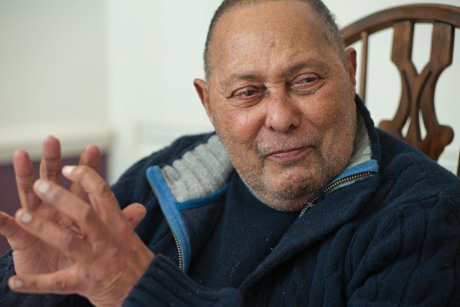 Michael Calderbank (Red Pepper) In the opening statement of the manifesto, you say 'the system of neoliberalism has imploded', which is self‑evidently true in the sense of the financial crisis, but at the same time you say 'there's been no crisis at the level of ideas'. Indeed, the ideological narrative is being used to even further entrench the power of capital in terms of the post-crisis reconstruction. So how do we account for this apparent ability of neoliberalism to 'defy political gravity'?

Stuart Hall It is a rather complicated question, because it means unpacking some of the ways in which we're accustomed to think about the economy in relation to other aspects of society. Aspects which people might have expected to fall into line as a consequence of the crisis haven't done that at all. So we have to ask ourselves, what is the relation between the economy and politics? What is the effect of ideology on politics? And what is the relation of all those things to how people live their lives every day?

We haven't resolved the question, but at the heart is that it's not just that it hasn't worked as might have been expected in this instance. We have something to learn here. It just doesn't work like that.

Doreen Massey One of the elements that's distinctive in our analysis is that the cultural, ideological, political and the economic have their own internal dynamics. Obviously they are related, intersecting and moulding each other, but they aren't simply derived one from the other. We need to look at each of them seriously in their own right. And at the moment there hasn't been the sense of crisis, of contradictions within ideology or the political culture that we've seen in the economic. So the specificity of the analysis does frame what kind of questions get asked in relation to it – so you're spot on in that sense, that's exactly what we're on about.

Hilary Wainwright (Red Pepper) The emphasis may be distinctive but of course these questions aren't new. So, if now this point is hitting home, what can we say substantively about the nature of their interrelation today?

Doreen Well, there was a moment there when it appeared that things had begun to crack open. We could suddenly see right in front of us the irrationality of the finance sector and the greed of the bankers – as though 'the clouds have parted and we've seen it'. But we lost that moment. We need to recognise the sheer amount of work that went into closing those clouds again. The power of the media worked to continually narrow the terms of the debate.

Stuart Well perhaps we shouldn't be altogether surprised, because the 'relative autonomy' of the ideological sphere means that you can turn the whole thing around, as they have done. They say it's no good just hoping the economy can be put back on its feet again by throwing money at it, there has to be an overhaul of the whole structure. So, like us, they've used the crisis to argue for the need for holistic change. So you move from austerity and crisis to reform of the structures. And I think we are living through the most profound restructuring of society.

Mike Rustin What I was expecting, which also turned out to be quite wrong, was not a kind of onrush of left radicalism, but an acknowledgement of the need for a readjustment of the system, in a broadly Keynesian manner. And in terms of Brown's response to the original crash you did begin to see this. But you might have thought governments would think, 'Well, plainly we can't go on with the system as unregulated and as unequal as this, we'll have to manage it better.' But it didn't happen.

The resistance to a kind of pragmatic, reforming response to the crisis – of the kind put forward by Paul Krugman, for example – has been enormous. The crisis has been deepened, but that again calls for a holistic analysis, to understand why it is that the system seems incapable of even the most modest, sensible adjustments. I thought they would have been able to push through reforms, because the left was so weak that there was no danger of being overtaken by a rampaging mob, so they could just take that action and begin to re-stabilise the system. Yet virtually none of those concessions were made.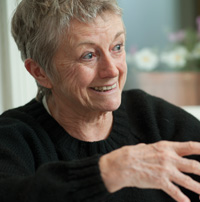 Doreen It's not just a question of what is technically possible at an economic level, but we have to take account of the 'embedded common sense' of neoliberalism: we're isolated individuals, we're all competing against each other, markets are natural, there is no alternative, the celebrity culture, a commitment to libertarianism rather than equality – there's a huge constellation of elements that go to make up this common sense, but it's totally different from the kind of ideas that sustain social democratic politics.

So we want to challenge the central role given to the deficit in constructing the narrative of the crisis, and look instead at what sustains this common sense, what vocabularies are available to talk about individuals and their relation to the economic, how we think about caring for each other, or about popular culture. In their own way these are just as important as whether the deficit is the crucial issue. We're looking to kick away what I think are so deeply embedded, the assumptions we've forgotten, the things that guide how we live our daily lives.

Hilary How consistently embedded do you think these ideas are? I mean some things have deep roots, and others shallower. If you look at polls around nationalisation, the commitment to the NHS, or in Italy, say, against the privatisation of water, don't you see that there is an alternative 'structure of feeling'? And what kind of resources could you point to with which embedded assumptions could be contested?

Stuart There's a very deep cynicism out there, in terms of politicians and the bankers.

Doreen Yes, people see through it but still carry on living it. So what we on the left need to do is learn how to touch that very deep-seated sense of disquiet, of unease, which currently has no means of expression.

Stuart Gramsci insists that common sense is always contradictory; it contains the most ancient philosophy and intimations of the future. So we're talking about is which in the van, which is in the lead. There's no such thing as hegemonic common sense. So a measure of resistance is always there, even in the most totalitarian societies. It is the struggle over what is more deeply embedded.

I wouldn't go as far on emphasising the positives today. There is a lot of cynicism, and withdrawing towards a privatised view of things. Okay, there are instances here and there, but I don't think the concept of the public is winning out over the private. The notion of the social, the collective, has never gone away entirely – it will never go away because we all have to live together. But there has been a weakening. At one time the Tories could never have touched the NHS. Changes can be glacially slow, but they are happening.

Mike Institutions that used to be bastions of a different kind of solidaristic consciousness have been systematically undermined – the weakening of the trade unions, of local government, of public services via outsourcing to the private sector. And there's the corporate takeover of the political system, with parties increasingly dependent on private finance. So it's not just about the glacial changes to people's common‑sense assumptions but also a material weakening of structures, which were very important in reinforcing social democratic attitudes.

Stuart The two things are related – when you see changes in structures they always also reflect changes at an ideological level.

Doreen Yes, and it's the way in which debates are constructed. Take bus passes for old age pensioners. In the past they were instituted because we were a society, because we all get older, every one of us. But now that whole debate and the imagination of society that lays behind it has changed, so people start asking 'why should Roman Abramovich get a bus pass?', which is so undermining of that sense of collective provision.

Michael Okay, assuming that an element of the alternative 'structure of feeling' is residual, a legacy of old social democratic assumptions that have been pushed back, can't we say that there are also new, emergent elements? I'm thinking particularly of the new technologies, the internet and the 'digital commons', the capacity for open-source software or overcoming the model of intellectual copyright via peer-to-peer file sharing? Just look at how HMV shops are closing, with young people sharing music and films?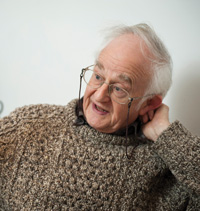 Mike When I used to go into HMV's classical department I used to think I was entering a cathedral, full of fellow believers; it was a completely wonderful place, they had everything. So the idea that I'm freer because I can buy my music on the internet from Amazon...

Michael Ah, but it's not necessarily about buying, that's the point!

Mike Or obtaining... Even commercial provision can bring together a sort of moral community, coming together in what they're doing. I'm not sure that infinite private downloading for nothing or for tuppence is necessarily always a benefit in those terms.

Michael No, not necessarily, but being in a shop like that can be a form of dispossession. You can see all the commodities, all the CDs on the shelves, but you can't afford to buy many, so you can't have access. But now...

Stuart I think we've hit the reef of a generational divide – I don't think we should hide that fact! [laughter] But we shouldn't imagine that it points all one way either. If it's a potential, it's not a potential that is currently being used or exploited to develop an alternative notion of shared culture, it's being appropriated by the privatised, self-sufficient, individual choice model. It needn't always be, but it is.

Michael But aren't there alternative forms of thinking already embedded in those everyday culture practices – in ways which potentially run contrary to neoliberal interests? So whilst young people might not have a consciously worked-out political ideology, don't there exist at a 'taken-for-granted' level certain investments there which are potentially in conflict with neoliberal assumptions, and which the left could help to bring out and make conscious?

Stuart Yes I think there are. But who is to reinterpret those skills as the basis of a new conception of 'the public'? Because as I read it, although that is potentially there, they are appropriated in a very individualistic way. It's a funny structure actually, because it's a kind of collective individualism. It's collective in the sense that all you have to do is get hold of a computer and there are all these things you can do if you learn how to. But of course it doesn't amount to a more general shift towards the collective at the level of ideas.

Hilary I want to explore a bit more about this idea of contestation. Why is it, do we think, that Tories have had to respond with their idea of the 'big society'? Isn't that very different from 'there's no such thing as society'? So even though there has been this appropriation, it hasn't had it all its own way. Individualism hasn't just won.

Stuart The 'big society' has dropped down a deep hole. It belongs to a moment where the Conservative Party was seen as a dead end, and had to change and occupy some centre ground. But lately they have moved in a totally opposite direction. Cameron is not about this any longer, it was a tactical mistake to call it that. It doesn't have that political salience.

Hilary If they faced a problem such that they had to appropriate our language, even for a moment, why was that? And does it point to the left's earlier failure to fashion its own alternative in a sufficiently compelling way?

Stuart When last did it? But that's just the pessimism of the intellect talking...

Hilary Are there opportunities that were missed that it could be productive to think about, not to beat ourselves up, but to learn lessons from or think about how we could respond differently in future?

Stuart On Labour's part, it's partly about a failure to think through properly what the role of a political party is or could be, to think beyond an electoral machine and in terms of an educative machine which can change people's minds. It can't continue to ascribe to people a consciousness which forms an ideological backstop on which they can always lean, because they'll suddenly lean back and find that it's not there any longer. They have a job to do out in the world, to intervene in the contradictory nature of ideas. Everything can be reappropriated by one side or the other eventually. Even words. What Bakhtin called 'the class struggle in language'. So there are always openings.

Doreen It's not that we don't recognise that there are positive things going on at all. But it's how you position those in the broader context, and how one refuses to get over-optimistic. We have to learn far more about how to go beyond our usual constituencies, people who are not involved in the Indignados, who are not even in a trade union, or who aren't in a tenants' group. People who do respond when some vile Tory talks about people going out in the morning when the curtains are still drawn.

The Daily Mail and the Sun know how to address those people. But we on the left tend only to speak to people who are already prepared to think differently, and we don't put ourselves in the places of people who are totally disengaged with our way of thinking. We need to be much better at developing our arguments in ways that strike a chord with a much wider public. This is one of the key things we're trying to think through with this project.

Stuart Hall, Doreen Massey and Mike Rustin are the founding editors of the journal Soundings. The opening statement of the 'Kilburn Manifesto' is now available. It will be developed in monthly instalments, freely available online.

Photographs by Philip Wolmuth