Searching through the children's section in bookshops, it can often feel that children's books are uncritical of the values of a society that many of us are fighting to change. From the individualistic and consumerist impulses of capitalism to the normalisation of traditional gender roles, the take-home message all too often seems to be conform, work hard or even better find a visually appealing and wealthy prince and live happily ever after. Yet there is also a rich tradition of children's literature that encourages critical thinking about the world they will inherit that appeals to the more imaginative and questioning child in all of us.

This vibrant and often overlooked history is explored in Tales for Little Rebels: a collection of radical children's literature (New York University Press, 2010), which brings together mostly out-of-print stories, poems, comic strips and other 20th century texts. As the editors point out, whether they're mainstream or subversive, children's books have always been rooted in politics and ideology: 'Whether it was a nursery rhyme, fairy tale, Bible story, myth . . . or legend, [they] provided information that contributed to a child's understanding of the way the world works.' Books can either help validate the status quo or promote, for example, social justice, peace and fair distribution of resources.

A new prize, the Little Rebels Children's Book Award, run by the Alliance of Radical Booksellers and administered by Letterbox Library, was launched earlier this year to celebrate this latter tradition.

Fen Coles is the director of Letterbox Library, a workers' co-op set up in 1983 to help parents source anti-sexist and multicultural children's books. Coles explains that she hopes the Little Rebels prize will raise the profile of radical children's literature: 'There is a tradition of radical children's books but they get sidelined by the mainstream, so people often don't know about them. Awards help to recognise what's already there.'
Whether it's racism, sexism or homelessness, children can perceive injustices that adults often learn to accept
For 30 years Letterbox Library has been helping to promote books that champion equality and diversity in schools, nurseries, children's centres and libraries. Inclusive representation is one aspect of this (for example, books with disabled heroes), while another is books that deal with 'challenging' issues such as loss and bereavement. Coles explains how important it is that all children are able to see themselves in the books they read. Yet in mainstream children's literature there is a still a distinct lack of representation when it comes to disability, ethnicity, gender roles and family composition.

If a story covers a controversial theme, moreover, the approach all too often becomes indirect and euphemistic. 'Adults, whether as publishers or parents, are obsessed with wrapping up things that they think are controversial,' Coles says. 'Look at the recent bestseller about gay parenting, And Tango Makes Three. It's about penguins! It might be good for raising awareness about diversity in penguin family life, but it's not going to be an affirmative tool for kids raised by same-sex parents.' For Coles it's crucial that children's books put human beings in.

The recent winner of the Little Rebels Children's Award has done just that. Azzi In Between, by Sarah Garland, tells the story of a young girl forced to escape to a new country after war breaks out. Although the country is left unspecified, Garland tells me how she has been influenced by the tragic invasion of Iraq: 'My first impulse was to write a book for refugee children I met. Then, as I sat in on classes at their local school, I realised that I needed to write it for the other children there too, so they would understand something of what Azzi went through.'

By using the form of a short, and beautifully illustrated, graphic novel, Garland has been able to reach out to a wide young audience, and help children empathise with Azzi's situation. 'Books can challenge xenophobic attitudes by depicting the common humanity of us all, wherever we live,' Garland continues. 'Authors can promote a greater acceptance of differences by showing that although we may look different and speak a different language, we share the same needs and desires, joys and sorrows.'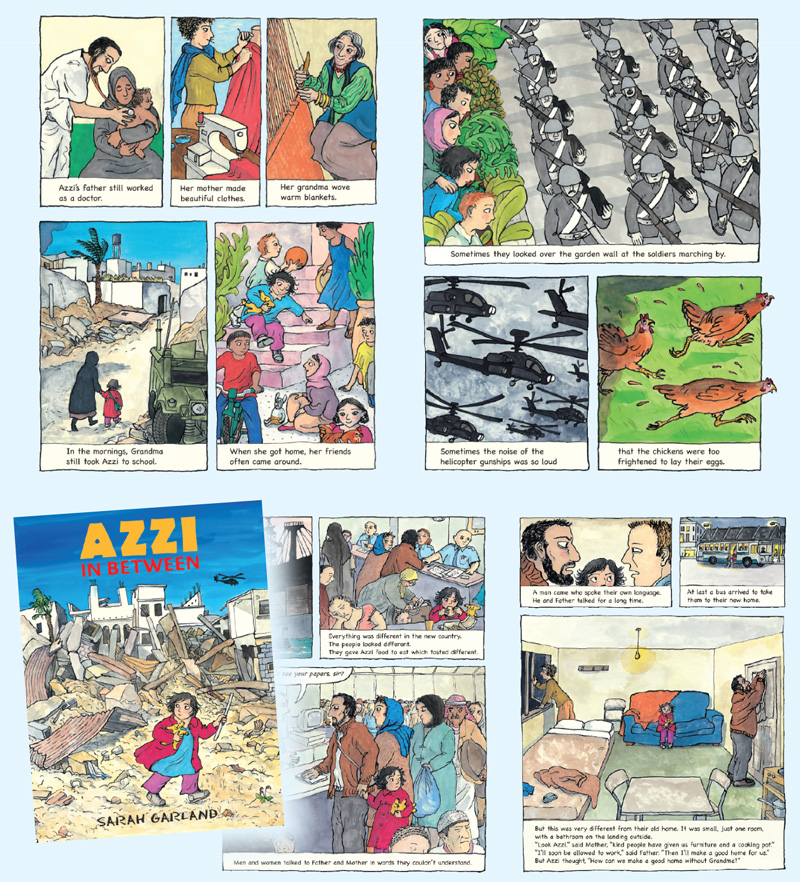 Pages from Azzi In Between, by Sarah Garland, published by Frances Lincoln Children's Books

Whether it's racism, sexism or homelessness, children can perceive injustices that adults often learn to accept. By encouraging children to ask questions about the existing social order, radical children's literature can help them think about new ideas. But both Coles and Garland are concerned that current education policy changes are narrowing the opportunities for critical thinking, and standardised testing means there is less time for children to read.

'Lots of advances we made in education and reading have been lost. This government's idea of what education means is completely out of touch – phonics and learning by rote is promoted while reading becomes a burden and a tick box for teachers,' says Coles. Yet she also points out that Letterbox Library was founded in the heyday of the Thatcher government – so perhaps today's attacks on the most vulnerable in society will again provide fertile ground for radical children's publishing.

Find out more about the Little Rebels Children's Book Award and Letterbox Library


---
A handful of radical books for children and their parents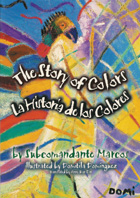 The Story of Colours/La Historia de los Colores

Subcomandante Marcos, illustrated by Domitila Dominguez

Cinco Puntos Press, 2003

Any age

The text for this bilingual book is taken from a 1994 communiqué from Subcomandante Insurgente Marcos, spokesperson for the Zapatistas, to the Mexican People. A folktale of the indigenous people of Chiapas, it tells the story of how colours were born and underlines the Zapatistas' respect for nature and their struggle to conserve their culture.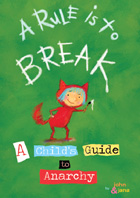 A Rule is to Break: a child's guide to anarchy

John Seven and Jana Christy

Manic D Press, 2012

Age 1+

A beautiful picture book about the spirit of anarchism. Through learning to 'speak your mind' and 'give away stuff for free', Wild Child celebrates the importance of just being herself, having lots of fun along the way.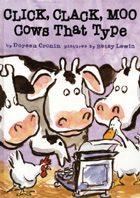 Click, Clack, Moo: cows that type

Doreen Cronin, illustrated by Betsy Lewin

Simon and Schuster, 2003

Age 2+

When Farmer Brown refuses to give the cows blankets to keep them warm, the farmyard animals get organised and decide to go on strike. An enjoyable book that the US right tried to ban in schools for its 'pro-union' and 'anti-creationist' message – perhaps no greater accolade is needed!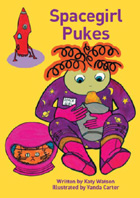 Spacegirl Pukes

Kate Watson, illustrated by Vanda Carter

Only Women, 2005

Age 3+

A fun story about a little girl who falls ill just before setting off on a space mission. Luckily she has her two mums and her cat to look after her. The same‑sex parenting is almost incidental to the story line, seamlessly showing the diversity but also prosaicness of family life.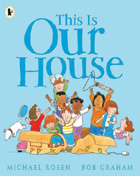 This Is Our House

Michael Rosen, illustrated by Bob Graham

Walker Books Ltd, 1996

Age 4+

'This house isn't for girls,' says George . . . or small people, twins, or people with glasses. But George's irrational discrimination is overcome when a small group of friends embrace 'revolutionary' ideas – sharing and working together. Well written and beautifully illustrated, this book is not only a charming tale of sharing and inclusiveness but challenges ideas of ownership and the concentration of power.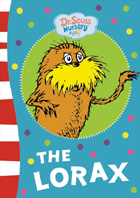 The Lorax

Dr Seuss

Random House, 1971

Age 5+

A story of environmental destruction driven by greed, The Lorax was infamously banned in California schools following complaints from the logging industry. The book serves not only as warning but the importance of taking action to save our planet: 'Unless someone like you cares a whole awful lot/Nothing is going to get better. It's not.'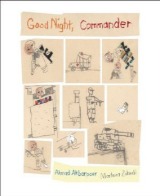 Good Night, Commander

Ahmad Akbarpour and Morteza Zahedi

Groundwood Books, 2005

Age 7+

After a young boy loses his leg and his mother during the Iran-Iraq war he dreams of revenge. But the story goes on to show how soldiers from opposing sides often have more in common with each other than with those who send them into battle. A hard-hitting story about the horror and futility of war - unlike the routine 'comic' violence that often saturates stories and TV programmes for young people.


Roll of Thunder, Hear My Cry

Mildred D. Taylor

Puffin, 1976

Age 10+

The story of one African American family during the Great Depression in the rural American South, powerfully told through the eyes of a young girl, Cassie Logan. As the Logan family struggles to survive and keep their land, Cassie learns to fight back against the entrenched and violent racism of the Jim Crow era.