What's in the latest print issue of Red Pepper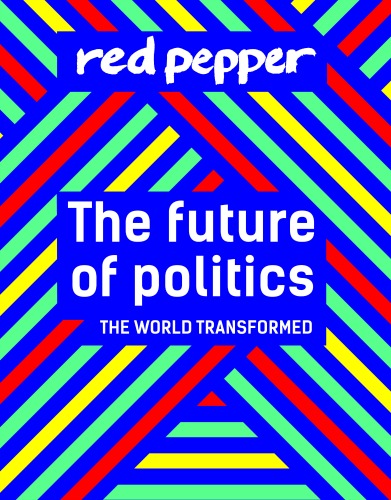 Sign up for a subscription to get this issue of Red Pepper and future issues delivered to your door.

(Cover design by Sana Iqbal).


Highlights from our latest issue...
The World Transformed A series of special features from Momentum members about putting the people back into politics.

How the left can win Jeremy Gilbert

Black Lives Matter Kojo Kyerewaa

How to win a rent strike David Dahlborn

The new politics of art Nina Power, Jessie Hoskin and Sasha Josette

Radical Liverpool Things to do in the reddest city

Social reproduction Labouring through birth and death

A World Without Work Making the case for a post-work society

And much more...

Subscribe today – you can choose how much to pay.
---