What's in the latest print issue of Red Pepper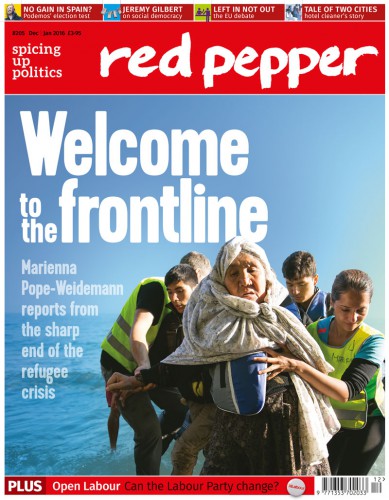 Sign up for a subscription to get this issue of Red Pepper and future issues delivered to your door.


Highlights from our latest issue...
Welcome to the frontline Marienna Pope-Weidemann reports from the sharp end of the refugee crisis.

Open Labour Andrew Dolan asks: can the Labour Party change?

No gain in Spain? We look at Podemos as it faces its election test.

Jeremy Gilbert on social democracy.

Left in not out: the left wing case for an 'in' vote in the EU referendum.

A tale of two cities: a hotel cleaner's story.

And much more...

Subscribe today – you can choose how much to pay.
---