8 October 2012: Come and join Red Pepper at the Cuts Cafe.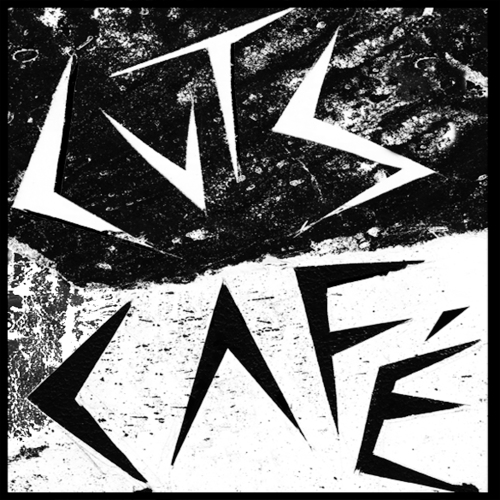 Red Pepper is very excited to be holding two events at London's Cuts Cafe:
Cuts Cafe, London
1 Stamford Street, SE1 9NT
Able to Fight: Welfare Reform, Disability and Resistance
Sunday Oct 14th, 2-4pm
Red Pepper presents a panel with Michael Calderbank, Kate Bell (co-author, Red Pepper welfare reform mythbuster), Phillip Connolly (RNIB), and Merry New (DPAC)
The Future isn't Working
Thursday Oct 18th, 6-8pm
A panel with Emma Dowling (activist and writer), Heather Webb (workers co-op member) and Red Pepper's Hilary Wainwright. Two days before the TUC march Red Pepper imagines a future that isn't defined by wage labour.
In the two weeks leading up to the October 20th TUC demo the Cuts Cafe aims to provide a radical space in Central London not only to build resistance to the cuts but also explore the real alternatives to austerity. Access issues have delayed the start as the organises took the decision to close the squatted space until wheelchairs users were also able to enter the building. On their website they state that:
"We thought the struggle to find a space was over with our current building yet despite the electricity working, the current entrance is only accessible by stairs and there are issues with water connectivity meaning there are no working toilets on site. As a project and collective, we hold the principle that Cuts Café must be accessible to everybody which includes sanitary facilities that anyone can use. If we can't get a wheelchair in it's not our revolution."
The Cuts Cafe are currently installing ramps, looking at portable loos and searching for alternative spaces. Either way they expect the space to be fully functional by Thursday - in plenty of time for Red Pepper's events. Check the Cuts Cafe website or the our blog for updates.
UPDATE: The Cuts Cafe is now open! There's a great timetable of events so if you're London pop in for a cup of tea.
share

A new party of the left comes one step closer Salman Shaheen of Left Unity, the group supporting Ken Loach's call for a new left party in Britain, reports from its first national meeting

Diary of a 'wannabe MP': local elections, UKIP and the left Davy Jones is Green Party parliamentary candidate for Brighton Kemptown at the next general election and a member of Red Pepper's board. This is the second of a series of regular blogs on his campaign

South Africa's poor resist home attacks Amid Britain's decision to cut aid for South Africa by 2015, Caroline Elliot hears from poor shack dwellers who vow to resist the destruction of their homes.

Open House begins this weekend in London A nine-day event bringing together people facing the housing crisis across London to organise and take action around our collective housing needs

Call to protect Colombian human rights defender On 10 October 2012, a man pushed a gun into the chest of Alfamir Castillo and told her that both she and her lawyer were going to die.

Beyond the Fragments is more than history The book was part of challenging the left's methods of organisation, writes Alice Robson - and that struggle continues today as it is republished

Meet Red Pepper's new co-editor, Michelle Zellers Michelle Zellers introduces herself, her reasons for wanting to be part of Red Pepper and her hopes for its future

Bedroom tax: Lessons in morality from Iain Duncan Smith Kara Moses reflects on the experience of protesting at the Tory minister's mansion – and offers a glimpse of the luxury he enjoys while lecturing us about 'fairness'

Reviewing the NHS – speaking ill of the dead Junior doctor Paul Teed says patient satisfaction surveys give an illusion of 'choice' in the NHS – but bad reviews don't create more capacity or employ more staff

We need to challenge the myths that poison attempts at progressive change Hilary Wainwright introduces the first in a series of mythbusters produced by Class, in collaboration with Red Pepper.
latest from red pepper

The Brighton pay dispute: the union view GMB union organiser Rob Macey puts the workers' side of the argument

The pay dispute at Brighton council: a Green view Davy Jones, Green Party parliamentary candidate for Brighton Kemptown, gives his view of a dispute that has caused huge debate among Green Party members in the city and across the country

Jeremy Hardy thinks… about the right to exist 'We'd all say a person has a right to a home, but we wouldn't say their home has rights.'

Back to the fragments Lynne Segal, one of the authors of the seminal 1979 socialist-feminist text Beyond the Fragments, reflects on its lessons for today

Turkey: A people imprisoned Once seen as a moderate party, the AKP government in Turkey is using anti-terrorism legislation to unleash a wave of repression against the left and the Kurdish movement. Tim Baster and Isabelle Merminod spoke to activists in the country
Red Pepper is a magazine of political rebellion and dissent, influenced by socialism, feminism and green politics. more »

Get a free sample copy of Red Pepper

ads
The UK's leading supplier of
Fair Trade
products
get updates
Get our email newsletter, with news, offers, updates and competitions.
help red pepper
Become a Friend of Red Pepper
Help keep Red Pepper afloat with a regular donation
Watch films online
See free trailers and support Red Pepper by streaming the full films:
Cocaine Unwrapped
The War You Don't See