Donate to build socialist media: We have the biggest opportunity in a generation for socialist ideas to gain ground. Help us raise £10,000 so we can rise to the challenge. Read more »
Close this message
Ben Trott
---
Ben Trott is an editor of the journal Turbulence.
---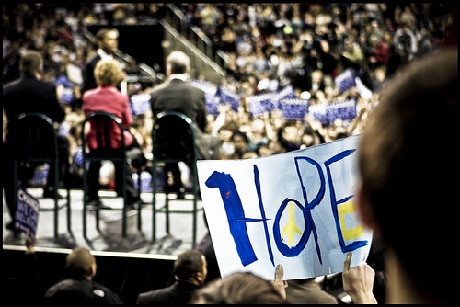 Ben Trott picks over signs of hope for the left in the US elections
The Coming Insurrection by The Invisible Committee As an anonymous 130-page tract, part social criticism and part exit strategy from contemporary capitalism, originally published in France in 2007, The Coming Insurrection was an unlikely book to start making waves on both sides of the Atlantic. But with the arrest of its purported author in 2008 […]
From 6-8 June 2007, for over 44 hours, every road into and out of the enormous 'Red Zone' surrounding the 2007 G8 summit in Heiligendamm was blockaded. According to the Financial Times on the opening day, the blockades had 'tipped the G8 summit into logistical chaos'. The mobilisation to Heiligendamm was the return of the alter-globalisation movement. Ben Trott analyses how the event turned out to be such a success? What are its implications? And what next?
When the G8 travelling circus rolls up to Rostock in Germany this month, it will again be met with mass protests. Ben Trott reports on the efforts of the German left to unite and draw lessons from the protests at the 2005 Gleneagles summit