17 October 2016:

South East London Sisters Uncut stormed Southwark Council's quarterly cabinet to highlight the council's failure to support domestic violence survivors. Emma Snaith reports
Photos: South East London Sisters Uncut.

'You leave our sisters in hostels, in B&Bs, on the street. How can she leave if she has nowhere to go?'

These were the words of the feminist, direct action group Sisters Uncut as they disrupted a council cabinet meeting in the London borough of Southwark on September 20. Thirty protestors of the South East London branch stormed the meeting in order to challenge Southwark Council's poor track record of rehousing domestic violence survivors. After reading out the names of the 138 women who have been killed in the UK since August 2015 due to domestic violence, the group demanded greater support for women fleeing domestic violence in Southwark.

South East London Sisters Uncut claim that data they have obtained from Southwark Council through recent freedom of information requests shows that there are 1,270 empty council homes in Southwark. Yet 47% of women who try to access safe and secure housing after experiencing domestic violence are turned away by the council. Moreover, the council only has 27 beds for refuge provision for immediate short-term support.

Following the protest, South East London Sisters Uncut secured a meeting with Southwark Council in early November. To celebrate their success, the group marched from London Bridge station to the council's offices on Tooley Street. As they marched, purple and green smoke flares were set off—the group's signature colours adopted in homage to the Sufragette movement. Speakers balanced on the the back of a bicycle blared out music as the group chanted 'sisters united will never be defeated.'

A domestic violence support worker, Jasminder Akhtar, spoke about her motivation for taking part in the protest: 'Southwark Council's housing policy is putting survivors at risk and they are failing in their duties towards people fleeing domestic abuse.'

Ayse, a member of South East London Sisters Uncut, added: 'Quite a few women we've spoken to in Southwark have said they have been told to return to their abusive partners by the council.'




Homes free from violence

At the meeting in November Sisters Uncut plan to focus on Southwark Council's housing allocation policies. They will demand safe and secure and housing for all survivors of domestic violence in the borough and that survivors are given band 1 priority for allocation of council housing. Sisters Uncut are also calling for funding for specialist BAME, disabled and LGBT+ domestic violence services, as all funding for these specialist services was cut in 2010.

Since their formation at the start of this year as a regional offshoot of the national Sisters Uncut group, South East London Sisters Uncut have highlighted the need for secure social housing for women fleeing domestic violence. Over the summer they reclaimed a vacant shop on Peckham's Rye Lane for a month, hosting workshops to discuss the current state of domestic violence services attended over the month by approximately 700 people. However up until they stormed Southwark Council's cabinet meeting in September, the group has received a limited response from the council. Councilor Stephanie Cryan defended the council's record in a statement on the council's website, arguing that 'statistics alone do not show the whole picture.'

Elsewhere, Sisters Uncut have achieved considerable success. In response to their reclamation of an empty council flat in Hackney over the summer, the mayor of Hackney has promised to fulfill some of the group's demands, including filling all empty homes in Hackney by September 2017. In Doncaster, Sister Uncut's actions resulted in the revival of a domestic violence service that had been forced to close at the start of the year.

As for South East London Sisters Uncut, they are determined to continue their fight against Southwark Council until their demands are met. The group insists they will continue to use direct action to press for change. At a time when most political activism seems to take place online, Sisters Uncut members feel there is power in taking their campaign to the streets.

Reflecting on the groups recent protest, Sisters Uncut's Ayse said 'domestic violence services are being decimated and we can feel really powerless but our last protest was a really good reminder of why we do direct action and that direct action does work.'

http://www.sistersuncut.org/
---
16 October 2016:

Frances Howe challenges the validity of 'renewable energy' subsidies for biomass and introduces a new wave of action against Drax power station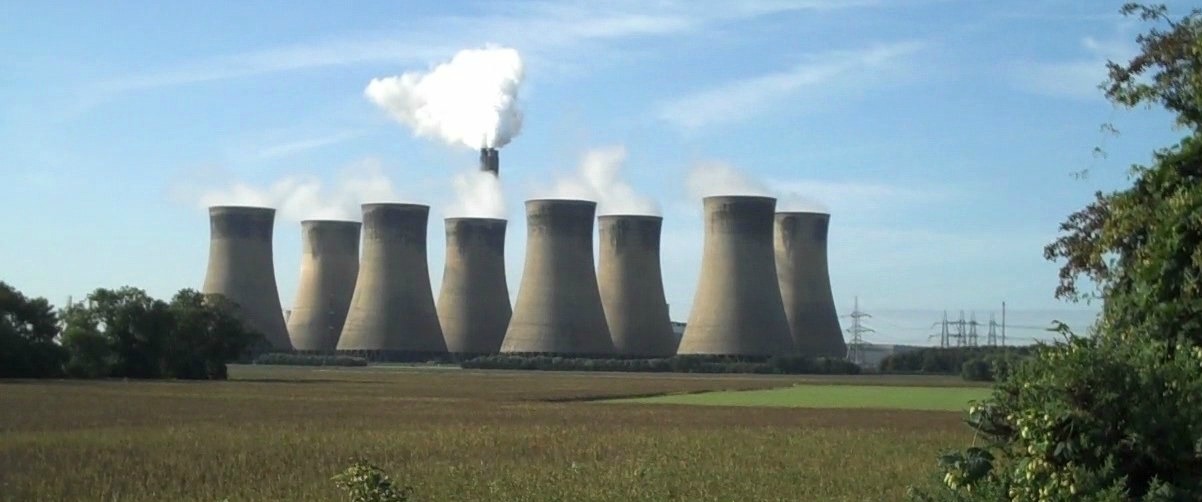 Ten years ago, the UK's single biggest emitter of CO2 - Drax power station, was chosen as the target for Climate Camp. Sadly, Drax remains as relevant to the struggle for a safe climate as ever. It still burns around 6 million tonnes of coal a year – largely from opencast mines in Russia and Colombia, which have fuelled evictions of indigenous people from their land, water shortages, malnutrition and health problems in local communities.

However, in a bizarre twist, Drax is receiving around £1.3 million a day in 'renewable energy' subsidies from the UK government. In the eyes of the government, Drax's 'renewable' kudos comes from its burning of biomass wood pellets.

Last year, Drax burnt pellets made from around 12 million tonnes of wood – slightly more than the UK's entire annual wood production. Much of this wood comes from biodiverse forests in the southern US, or from monoculture tree plantations that have commonly replaced these forests as they are cut down. This is considered 'carbon neutral' because a tree can grow back; however, a new tree takes decades to grow and reabsorb the carbon that is released from another tree being burnt. If a forest has been clearcut, this will take even longer – or never, if the land is converted to a plantation – as the whole ecosystem has to recover. For the climate and for biodiversity, biomass is a disaster.

Biomass subsidies make it possible for Drax to keep burning coal when it would otherwise have to shut down. Drax's profits in 2015 were £46 million – a fraction of the £470 million it received in subsidies in the same year for burning trees. At the same time, subsidies for genuinely renewable power such as wind and solar have been slashed.

On 19 October Coal Action Network, Biofuelwatch and others will be demonstrating outside the new department for Business, Energy and Industrial Strategy, calling on it to turn over a new leaf and stop subsidising fake renewables. We will be joined by guest speakers who are touring the UK from coal mining areas of Colombia. On 22 October we will go to Drax itself along with local campaigners to celebrate ten years of climate action since the 2006 Climate Camp and to name the work still to be done for a safer climate – including shutting down Drax by axing its subsidies and replacing it with something genuinely sustainable.

Building on ten years of climate action

The world's first Climate Camp at Drax saw over 600 people gathered in the shadow of the coal-fired power station to learn about climate change, its contributing factors and some potential solutions, and to take direct action against one of the root causes. This helped inspire an international wave of climate camps over the next few years, with similar events taking place in Belgium, France, Scotland, Wales, Ireland, Australia, New Zealand, the US and Canada.

Like many activist plans, the camps were ambitious and demanding of time and energy, exhausting many who were involved; the advantages and the draw backs of the mobilising model have been debated in detail since. Although far from perfect, the Climate Camp inspired many people to take direct action for the first time in a relatively supportive environment, gathered thousands of people together to learn about climate change and alternatives to our current destructive way of life, and got climate change and actions addressing it into the mainstream media.

The impact of our actions is hard to quantify. However, there have been some significant victories for climate action in the intervening years, even as new challenges arise. A proposed third runway at Heathrow, now in the pipeline again after another Tory U-turn, was scrapped in 2010 after a campaign involving legal challenges, community agency and direct action including a long-term land squat. Five proposed coal-fired power stations, to be 'ready for' the unproven technology Carbon Capture and Storage (including one at Kingsnorth, site of the 2008 Climate Camp), did not get built as a result of a broad-based campaign involving various sectors of society.

Tar sands, fracked gas, coal bed methane and underground coal gasification, almost unknown ten years ago, are rapidly becoming new focal points for climate action – but thanks to the work of thousands of activists, the word 'fracking' for many people is synonymous with water pollution, earthquakes and the undermining of democracy.

The success of getting climate change acknowledged as a major threat has contributed to a new problem. Governments and industries now pay lip service to the concept of sustainability, offering false 'carbon neutral' solutions while simultaneously using ever more extreme methods of extracting energy from the planet, whether through fracked gas, nuclear power or biomass. Despite all the words spoken about sustainability, the earth is still getting hotter and the injustice that goes hand in hand with extractive industries is as rampant as ever.

Climate change has been a crisis since before we started acting on it – we are deeper into the crisis than ever and there is no better time to get involved.
---
26 September 2016:

Join the Red Pepper team to write and commission content on racism and xenophobia.

Red Pepper is looking for a new section editor with first hand experience of the struggle for black liberation. You will be expected to produce content yourself and commission writers within a limited budget. Editorial support will be available via monthly editorial meetings with the rest of the team plus one-to-one meetings with editors, including advice from Gary Younge.

This is a part-time role over a fixed period of six months, at a freelance rate of around £100 per day, for the equivalent hours of three days per month. Work can be done from home or from our office at Old Street, London. Ease of travel to London for editorial meetings would be beneficial. We particularly welcome applications from women.

Some journalistic or editorial experience is desirable, as well as campaigns experience. Please see the Person Specification below.

Red Pepper is a volunteer-led media project that has been operating on a shoestring budget for over 20 years. Today the co-editors and the majority of writers continue to volunteer their time and skills for free. This paid role was made possible by recent donations to a black journalism fund, (including an online crowdfunder and an event) in an effort to prioritise the diversification of our team and output. We feel it's an urgent priority to support black and minority activist writers to cover campaigns and creativity in areas such as: the Black Lives Matter movement, black feminism, detention centres, borders, police state, cultural appropriation, afrofuturism, the impacts of climate change and the sharp edge of austerity.

Personal specification

Desirable qualities:

Writing and editing skills with an eye for detail.

Ability to generate content ideas and approach writers.

Campaigns experience and a familiarity with campaign networks, particularly in the struggle for black liberation.

Sympathy with / understanding of, Red Pepper's political stance: a pluralistic approach to radical social change.

People skills: an ability to guide writers, navigate editorial discussions and chase up deadlines.

How to apply

Apply by sending a covering letter just one or two pages long to jenny@redpepper.org.uk outlining your suitability for the role. In addition you may include an example of your work, should you wish. No CVs or references required at this stage.

Deadline for applications: 5pm Monday 31 October 2016.
---
20 September 2016:

Thousands of activists will arrive in Liverpool this month for the Labour Party Conference and its fringe events. Jenny Nelson recommends places to visit and introduces the local political scene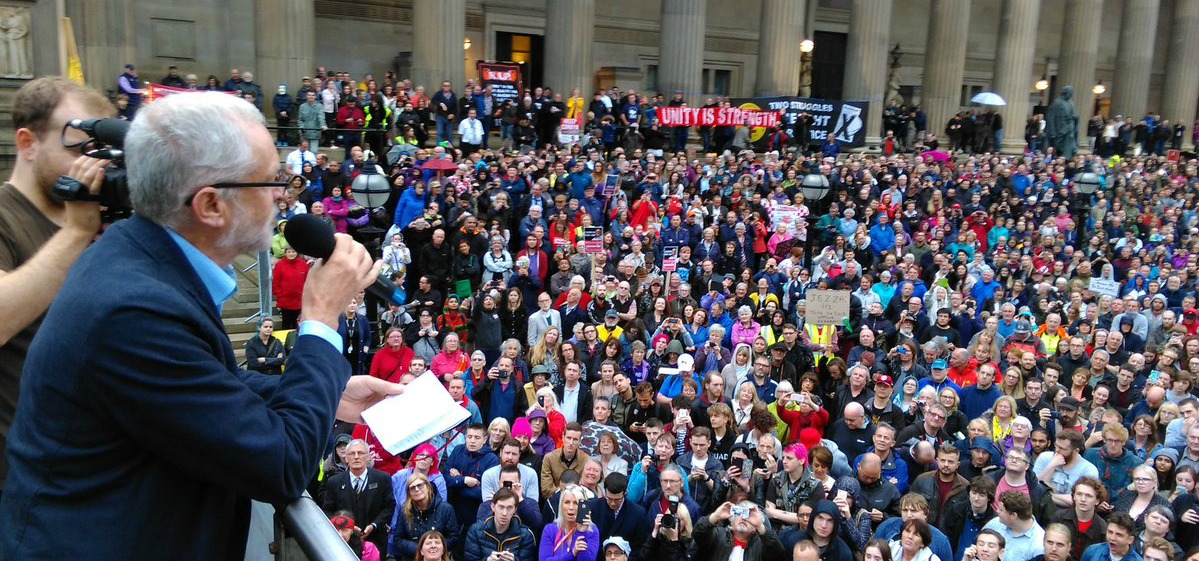 Long before Liverpool became a place of pilgrimage for Beatles fans it has been a convergence point for socialist politics with a rich history of workers' struggles. The Liverpool Transport Strike of 1911 is viewed by some historians as the nearest occasion this country has come to a revolution. From The Unemployed Workers Movement and the hunger marches of the 1920s, to a vibrant radical scene today, while it's no panacea, you might find inspiration in Scousers' countercultural defiance and the militancy of the Merseyside left.

In recent years the city centre has been shifting towards to the new commercial developments of the Liverpool One area, but the older town has much to offer. In addition to official visitors' guides, a selection of alternative places of interest are listed below. You'll find plenty of cultural interest along the waterfront, or across the city for this year's contemporary arts festival, and along the stretch of museums and galleries near St George's Hall (if you want a very quiet escape from the city try the beautiful Picton reading room at Central Library next to St George's Hall).


It's not a place for taking yourself too seriously either, which you'll discover if you visit some of the Irish bars along your way. There's a historic Irish and American influence stemming from maritime links and the region is only beginning to come to terms with its role as a major port for Empire and the slave trade. The International Slavery Museum opened less than ten years ago and current exhibitions include Afro Supa Hero; celebrating positive black role models, plus an exploration of the issues affecting Liverpool's black community. Liverpool Football Club's first black player Howard Gayle turned down an MBE nomination this summer due to the Empire's oppression of black people. He said the support he received from Liverpudlians for his decision was especially pleasing, but not surprising, because "as the world has seen from the Hillsborough campaign, we are a people very alive to issues of injustice".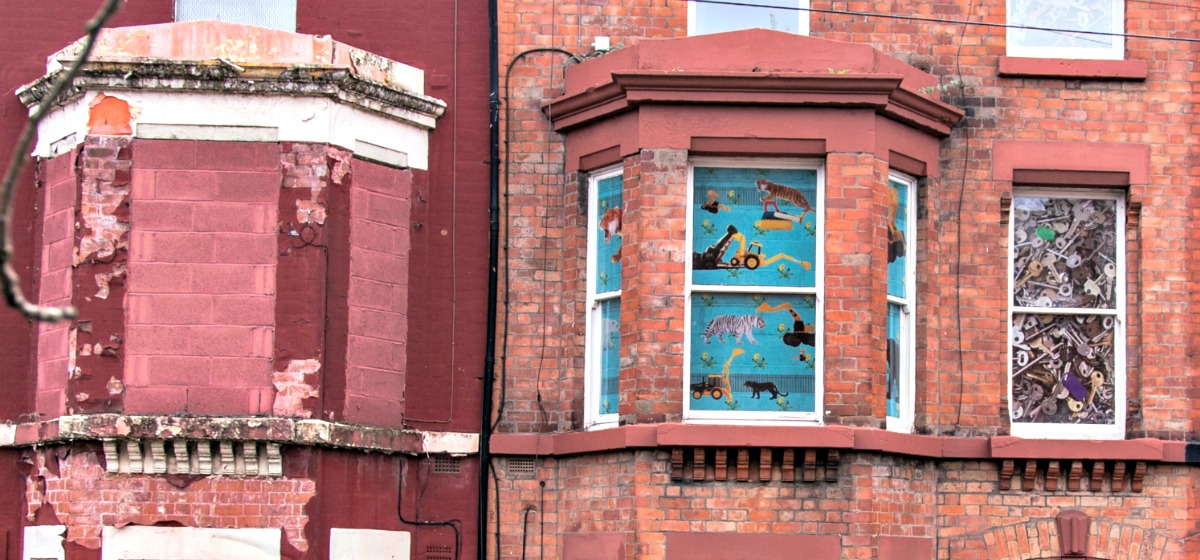 'Contravision: wallpapers for the dispossesed' by Nina Edge showing at 40 Kelvin Grove in Liverpool's Welsh Streets until December 2016. Original photo by Tom Lox

You're unlikely to see the Sun on sale here - since the Hillsborough inquest verdict earlier this year a long standing regional boycott of the newspaper has gathered pace. The organising hub total eclipse of the s*n has over 30,000 members and rising, who take direct action (video below) and build public pressure leading Asda to recently announce that it would stop selling the Sun in eleven of its Merseyside stores. Merseytravel have announced it will ask all vendors across its network to withdraw the paper and Liverpool councillors have unanimously backed a motion calling on retailers in the city to stop selling the paper



The local population has struggled against austerity measures long before it became the national politics of the day. During the 80s one of Margaret Thatcher's closest advisers urged her to abandon Liverpool to 'managed decline', and through the 90s dockers famously fought with the support of workers around the world.

During the 80s a Militant-led Labour council resisted Thatcherite budget restrictions against the grain of rest of the country. They won significant concessions from the government which meant extra funding for housing provision and the council. In an essay about Liverpool's radical heritage, Ian Gwinn describes the council's legacy: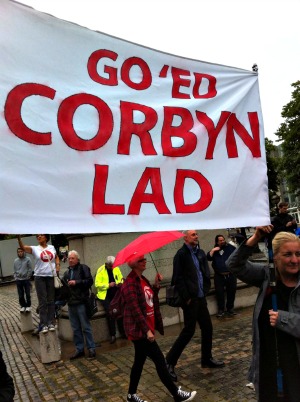 'On the one hand, it was excoriated for being obstinate, rebellious, and for failing to understand the new economic realities of modern Britain; on the other, it captured the sense of injustice and spirit of resistance of the Liverpudlian public, winning a series of elections despite hostile media coverage.'

Merseyside's fiery base of working class power showed itself recently when reports of between five and ten thousand people turned out for a Jeremy Corbyn rally - the largest turnout in the country outside of London. The Tories scraped just 3.2% in the mayoral elections (that's below the Green Party, the Trade Union and Socialist Coalition and an Independent). Also this year around 20,000 amassed to mark the Hillsborough verdict; solemn yet defiant that establishment forces of the police, politicians and the media had messed with the wrong city.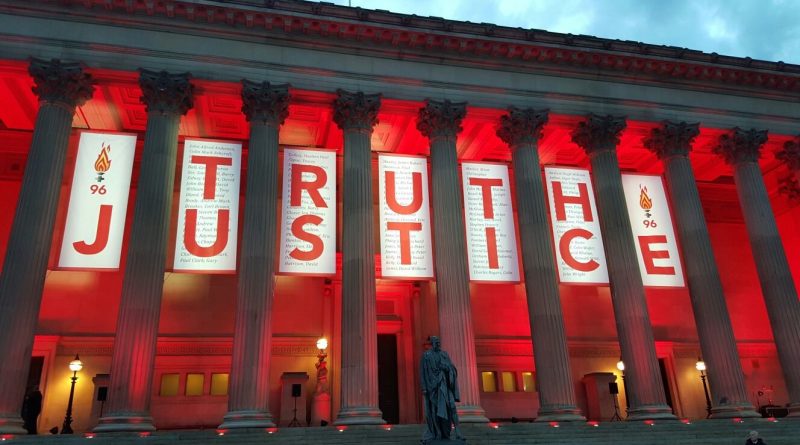 On the streets and across communities residents have fought hard to preserve Welsh Streets, Cairns Street and a number of other sites targeted for demolition and gentrification in the city. Love Activists have occupied buildings to support the homeless; anti-fascists consistently outnumber and resist the far right; and groups have taken an active stand against fracking. Tory Lord Howe was right when he said over thirty years ago, "I fear that Merseyside is going to be much the hardest nut to crack"

Places to visit

News from Nowhere bookshop - Books to empower and inspire - from challenging the power of corporate capitalism to breaking down prejudiced attitudes. This bookshop is run by a women's collective and has a social centre cafe attached. 96 Bold Street, L1 4HY


The Casa bar - When a group of sacked workers featured in a channel four drama, Dockers, they used money raised from the programme to establish the Casa, a community bar with a socialist heart. 29 Hope Street, L1 9BQ

Small Cinema - a volunteer-run cinema space 57-59 Victoria Street, L1 6DE. Disabled Access.

FACT - Independent cinema and creative technology hub with galleries, cafe and a bar. 88 Wood Street, L1 4DQ

Unity Theatre - Originally Merseyside Left Theatre with a tradition of staging radical but accessible work. 1 Hope Place, L1 9BG

The Egg Café - Popular choice for veggies and vegans. Meeting and gallery space. (upstairs, no lift) 16-18 Newington, L1 4ED
(Rita McBride portal 2016 installation, Toxteth Reservoir. Photo by Joel Chester-Fildes)

The Wilfred Owen Story - Visit this war poetry infoshop if you take a ferry across the Mersey. Call ahead for limited opening hours. 34 Argyle St, CH41 6AE

Nerve magazine - an alternative media outlet with articles and reviews of grassroots arts and culture in Liverpool and its surroundings.

Black-E - Contemporary arts and community centre. Venue of The World Transformed, a celebration of politics, art and community, running along side the Labour Party Conference. 1 Great George Street, L1 5EW

This article, pictured below, first appeared in a special edition of Red Pepper magazine that has been produced in collaboration with organisers of The World Transformed. To get your copy visit The World Transformed in Liverpool or order online while stocks last.

Thanks to Dave Whyte for contributing to this article.
---
30 August 2016:

In the run up to a November event Robin Grey makes the case for urban and rural communities to work together to tackle land rights, ownership and usage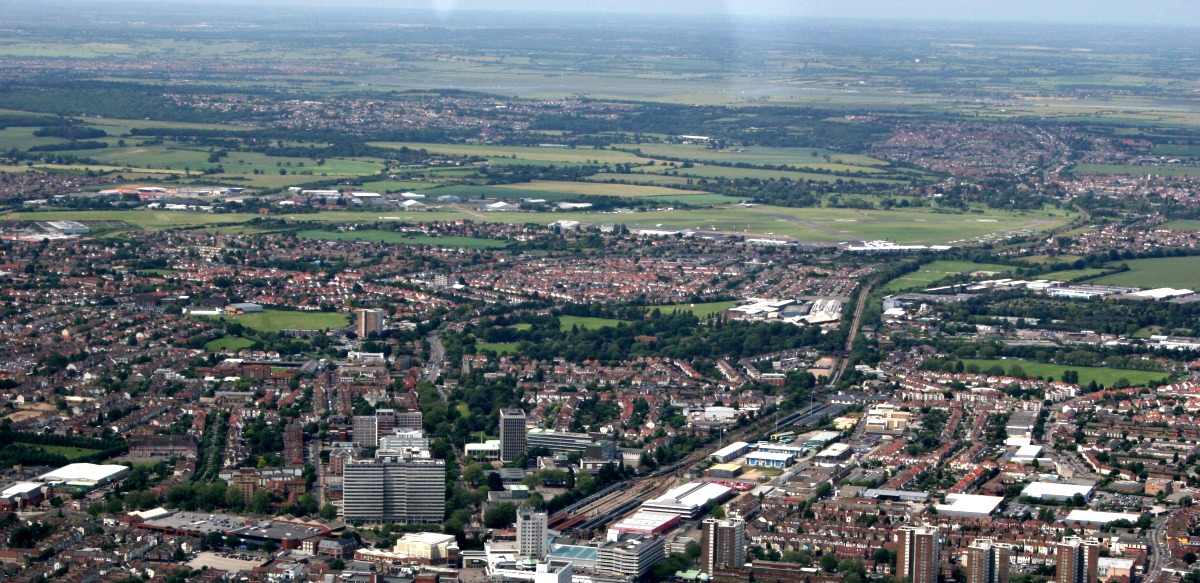 Today, as a country, we face huge problems – widening inequality, a chronic housing crisis, a dysfunctional agricultural system, multiple public health issues and impending climate collapse. Land use is one of the root causes of these problems but is rarely discussed. Indeed, land has been the elephant in the room of English politics for so long we have become accustomed to its absence during important debates.

The fundamental importance of land becomes clear when you start reframing common questions about the key issues affecting society today:

1. The housing crisis is partly caused by patterns of land ownership that prevent us building enough new, affordable homes
Britain has the second highest concentration of land ownership in the world with 0.36% of the population owning two-thirds of the land. Despite claims we are running out of land, a recent Office For National Statistics report found that a mere 2% of our country is built on. So is the housing crisis caused by an increasing population or should we be tackling patterns of land ownership that prevent the building of new homes?

2. The rising cost of land is directly linked to policies that make it lucrative to hoard land and treat it as an investment
Agricultural land is currently seen as safer and more lucrative than stocks and shares, and a way of avoiding tax, regardless of whether it is even being used for farming – indeed prices have trebled in the last ten years. In some parts of the country, landowners see their land increase in value more than a hundred fold just for securing permission to build housing. How can land and housing prices be brought under control when government policies and market speculation actively drive them up?

3. Inequality finds its oldest expression in the clash between the landed and the poor
A third of UK land is still owned by the traditional aristocracy and landed gentry. 47 wealthy landowners each receive over a million pounds a year in land subsidies, whilst the smallest farms receive nothing. How can we develop a more equal society, whilst giving massive tax breaks and public money to large landowners, at the same time as cutting back on support and services for those in need?

4. Many public health issues are directly linked to trends in land use
Recent studies have connected issues like cancer, respiratory disease, and poor mental health with city living. Cash-strapped councils have started to sell off public parks and playing fields to plug funding gaps. Tate and Lyle Sugar have received more in agricultural subsidies than any other UK organisation this century. How can we tackle obesity and other health issues whilst subsidies flood the market with low quality, cheap food, and people are disconnected from the outdoors?

5. Environmental decline is directly linked to mainstream land management
British soils are at a crisis point. Industrial farming methods, deforestation, and land cleared for sport shooting, have all been linked with floods that have devastated the UK in recent years. How can we tackle environmental issues whilst subsidising the industrial farming techniques that help cause them?

In short, the status quo benefits the few at the expense of the common good. So how do we address this imbalance? One answer is to support the coming together of all groups who have a stake in this fight, be that urban housing and planning advocates, rural land and farming communities, health campaigners or climate change activists.

What sort of conversations would residents of a council estate up for redevelopment have with a young farmer? What common ground would be found between people campaigning for less sugar in our diets and people campaigning to reduce the negative environmental impacts of farming? What can an urban planning expert learn from people campaigning to protect our public footpaths in areas of natural beauty, and vice-versa.

Finding common issues

These groups, and indeed the population as a whole, share a common issue – that land is not being used for the common good. They also share potential campaign targets – the planning system, land-based subsidies, and transparency and distribution of ownership, to name just a few.

Who knows what else they share? Up to now there has been little overlap between these groups, and almost no focus on land as a common issue. Framing our struggles in terms of land rights, ownership and usage, will allow us to find much in common with a wide range of people.

Building a movement

This autumn a coalition of activist networks and organisations are coming together to begin building a movement, hosting events under the banner of 'Land For What?'. We aim to raise awareness of land as a common struggle. This will mean increasing people's knowledge about land ownership and the history of land struggles; connecting people to share skills and experiences; and inspiring people and groups to take learning and energy for change back to their communities.

The coalition includes the Community Food Growers Network, Just Space, Landworkers' Alliance, New Economics Foundation, Radical Housing Network, London Quaker Housing, Shared Assets and Ubele. Please join us.

'Land for What?' will take place 12-13 November 2016, London

This article was produced in collaboration with Tom Kenny (Shared Assets), Duncan McCann (nef) and Robin Grey (Three Acres And A Cow)
---
24 August 2016:

Alex Richardson-Price observes the pressing need for a character assassination, by any means necessary, of Jeremy Corbyn.
You've got to hand it to the British press. Their cool-headed ability to keep a sense of proportion is second to none. With the conflict in Syria all done and dusted, the newspapers bravely pushed aside insignificant stories of 1.6m households in 'extreme debt' to get to the proper business of yesterday – whether or not Jeremy Corbyn walked past some empty seats on a train.

After Corbyn and his team filmed a video clip from the floor of a Virgin train, arguing that expensive ticket prices and overcrowding made the case for the renationalisation of the railways, Richard Branson and Virgin fired back with a 'clarification'. CCTV footage appeared to show Corbyn walking past empty seats. Then it was shown that those seats were reserved. Virgin replied that there were some unreserved seats that he had walked past. And eventually, passengers came forward to back up Corbyn's version of events.

Now, in a conflict over honesty between Jeremy Corbyn and members of the public on the one side, and a private company which stands to lose from renationalisation, we should not have to ask ourselves which side we are on. But the better question is – who cares? Trains being rammed and overpriced is such common knowledge that to bring it up is to regurgitate a platitude. Whether or not Corbyn's way of pointing this out was a spontaneous response to a genuinely packed train or a stunt makes no difference whatsoever to this banal fact.

None of this prevented it from being discussion of the hour. The Independent broke the news, and quickly the story was everywhere. It was The Guardian's lead article all day, and today they've chosen to run a liveblog retracing Corbyn's journey. The liveblog is a rival story to Corbyn's policy announcement of full renationalisation in the NHS. The piece even refers with surprise to John McDonnell and Dianne Abbott's decision to preferentially comment on the NHS policy story.

The Guardian's Train Gate story rocketed to 13,000 shares in 24 hours, dwarfing Owen Smith's support for peace talks with ISIS (925 shares) and the murder of Turkish trans-rights activist Hande Kader, who was raped and burned to death in Istanbul on August 12 (989 shares).

The absurd promotion of this story above others much more deserving is indicative of only one thing – the pressing need for character assassination, by any means necessary, of Jeremy Corbyn. He is set to win with a landslide in the Labour leadership election. The Labour right, who have shown much more interest and performative outrage over the train story than they did over Chilcott, have no strategy to beat him. The wider establishment have managed to see Labour tanked in the polls (though with some recent signs of recovery) only through the Labour Party being plunged into bitter civil war. Once Jeremy wins again, particularly if it is with an increased majority, it will be difficult for the Labour right to resume hostilities in the same way, and this makes the revival of a Corbyn-led party a dangerous possibility. The Train Gate story is a product of desperation – the sound of the barrel being scraped.

(picture above from flickr.com)
---
28 July 2016:

A lot of recent news has been deeply troubling, from the post-Brexit fallout to the rise of Trump; we won't list the reasons you have to feel depressed. Instead, here are some snippets of good news from people-powered campaigns across the UK and beyond 
Photo rights: East End Sisters

Thank you for sending us your news. Did we miss something? Feel free to add more below.

Cleaners win living wage after longest strike in City of London
After 43 days of continuous all out strike action, Victor Manuel, one of the cleaners on strike said: "This is a great victory but we will continue to fight for our cause, until they reinstate our colleagues and recognise our union. We're not tired or afraid of anyone or anything. Unity brings victory and we will win." Read more.

Sisters Uncut occupation thrives
Hackney has over 1,000 empty homes. At the same time, 60 per cent of women fleeing domestic violence in the borough are turned away from refuges because of lack of space. East End Sisters Uncut have occupied one of these empty homes to highlight the fact that these houses are fit for living, and should go to people that need them. They already made some progress in negotiating their demands with the deputy Mayor of Hackney, and describe their recent community sports day as "Probably the best day of our lives!" Read more.

Black Lives Matter movement rises in the UK
It took just two days for 20-year-old poet Aliyah Hasinah and her friend Olivia Brown to organise a Black Lives Matter demonstration in their hometown, Birmingham. More than 1,000 people showed up. With gatherings across the UK a movement is growing to resist racism and police brutality. National day of action: 5 August. Read more.

Taxes for Peace Bill read in Parliament
The Bill called for a mechanism allowing taxpayers to self-certify as a conscientious objectors on their tax return, and have the military portion of their taxes directed into a fund designated for non-military security. It was read on Tuesday 19 July without objection, and scheduled for a second reading on 2 December, formally supported by 11 MPs. Read more.

Disabled People's Manifesto launches in Bristol
The manifesto calls upon all in the city to view the barriers disabled people experience as missed opportunities to benefit the whole of the city. One of the issues raised in the manifesto has already been addressed by the newly elected Mayor, namely the lifting of parking restrictions for Blue Badge holders in resident parking zones. Read more.

Tesco bows to pressure against John West Tuna
Tesco will remove a proportion of John West products from its shelves, punishing the brand for its destructive fishing practices. Ariana Densham, Greenpeace oceans campaigner said "We know that this move by Tesco is going to cost John West millions. How long will it take for them and their owner Thai Union to work out that stripping our oceans of life is a dead-end business strategy?" Read more.

World's largest wealth fund divests from Western Sahara oil search
The Norwegian sovereign wealth fund, worth  $834 billion and owning around 1.3 percent of all listed global shares, stated that: "The Council recommends the exclusion (of Cairn and Kosmos)... due to an unacceptable risk of the companies contributing to serious violations of fundamental ethical norms through their hydrocarbon exploration offshore Western Sahara". Read more.

Colombia and Farc rebels sign historic ceasefire
The Colombian government and Farc guerrillas have declared the final day of one of the world's oldest wars with the signing of a ceasefire agreement to end more than 50 years of bloodshed. Read more.

Sadiq Khan promises a new public energy company for the capital
Within just six months the Switched On campaign has pushed this proposal on to the mayor's agenda. They have been building the case for a London public energy company that cuts fuel bills and cuts polluting emissions. A company run by and for Londoners, controlled democratically, oriented around people not profit. Read more.

Water cannons to be sold off
Three water cannons bought by Boris Johnson will be sold off for more than £200,000 without ever having been used, Sadiq Khan has announced. The Mayor said London was currently paying to store them, despite them not being able to be used and the cannons sale would raise money for youth services. Read more.

Hope Not Hate hosts over 100 #MoreInCommon events across UK
#MoreInCommon is a national a campaign to bring communities back together after the toxic nature of the Referendum debate. One meeting was held in Aberystwyth, a town that has been a constant source of good news - the first in Wales to resettle Syrian refugees who have recently been handing out flowers by way of thanks. Read more.

Landmatters eco-community in Devon wins fight to remain
An eco-community which produces its own power has been given permanent planning permission after a 10 year battle. Landmatters, which includes 16 adults and seven children, live on 42 acres of land it owns near Totnes in Devon. Granting permanent permission South Hams District Council said its "low impact way of life" was "not damaging". Read more.

Fawley oil refinery workers win equal pay for foreign workers
Following strike action, workers at the refinery have won a 'pay parity' victory in a dispute that saw foreign workers being paid half that of UK workers at the Southampton site. Read more.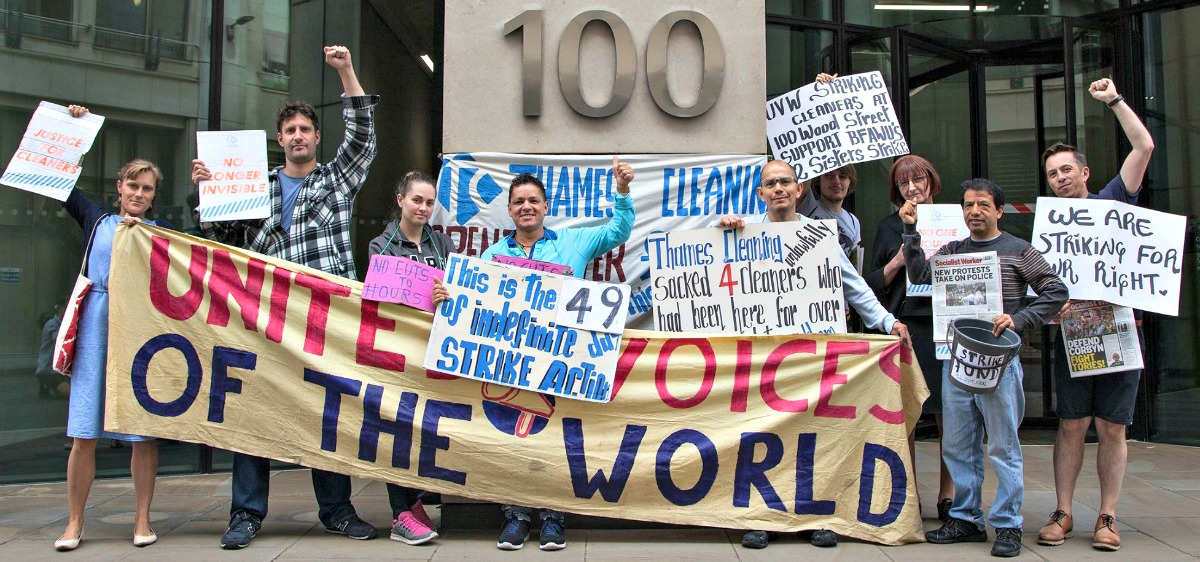 Photo - cleaners on strike, credit: United Voices of the World Union
---
25 July 2016:

Professor Mario Novelli attended a controversial Brighton and Hove Constituency Labour Party AGM and explains why he backs Jeremy Corbyn for Labour Leader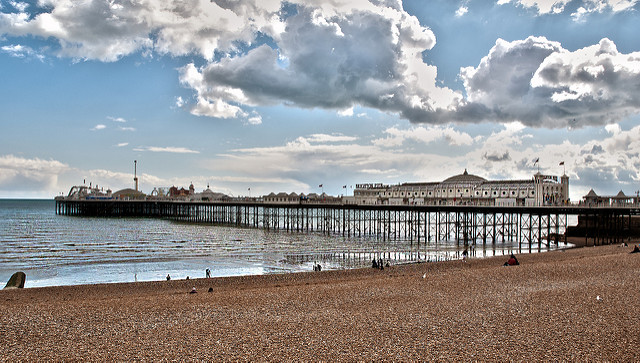 Photo: Flickr/Berit Watkin

Last year, during the 2015 Labour leadership election, I like many others joined the Labour party. I joined because the values that I hold – anti-war, anti-austerity, pro-equality, pro-immigration, internationalist – were for the first time in my political life being articulated by a candidate for the leadership of the Labour Party – in the persona of Jeremy Corbyn. Despite being proud to be a trade unionist and a member of the labour movement, I had never joined the Labour Party before. I had never felt close to 'New Labour' and its vision for the Labour Party and the political debates that I was interested in seemed to have no place in the 1990s with the arrival of Tony Blair and his entourage. I became active in anti-war movements, in international solidarity movements, but throughout the last two decades felt estranged and disenfranchised from the parliamentary and party system in the UK. I guess I carried with me the idea that if voting changed anything, they would abolish it.

Jeremy Corbyn's election in September 2015 as Labour leader gave me renewed hope that there was a parliamentary route to progressive social change. For the first time, in a long time, I felt represented politically, that my vote potentially matters, and that finally I could cast it for a party that didn't just offer more of the same neoliberal, elitist and destructive policies that have produced record levels of inequality here and around the world. Jeremy Corbyn and the political programme that he was putting forward had brought me back in to the mainstream. I started believing that through the formal parliamentary system we might just be able to build a better future for all of us.

Today, ten months later, I feel hopelessly naïve. Each month that has gone by I have become more aware of the obstacles that we face. The media was the first to rudely interrupt my hopes. Ever since Jeremy was elected there has been a vicious onslaught of attacks on his integrity, his legitimacy, his personal and private life, his past, his attire, his character, his patriotism, his morality. Nothing has been spared by both the right and 'left' leaning media. In evidencing this, the recent report by the London School of Economics is really useful. Basically, their argument is that the media in this country, rather than presenting an open and critical analysis of events, has in relation to Jeremy Corbyn become an 'attack dog' acting in the interests of the establishment (both liberal and conservative, left and right).

[pullquote]This is our chance to build a better, more socially just, more inclusive Britain for all its inhabitants[/pullquote]

Inside the Labour Party the levels of bile and viciousness are equally pervasive. From day one, the Parliamentary Labour Party and the party machinery – both of which unsurprisingly are dominated by 'New Labour' supporters, have plotted and planned Jeremy's demise, waiting only for the opportune moment to insert the knife.

Presumably, the fallout out from Brexit was the chance they had been waiting for and the coup began. Just at the time when the Labour Party could have been channeling the anger of the population against the Conservative administration, or challenging the racist attacks that spiked after the referendum, they instead chose to channel their anger at Jeremy. Orchestrating resignation after resignation, timed for maximum impact and maximum pain. That Jeremy has survived this vicious onslaught is a testament to his sense of duty to the people who voted him in.

For further proof, if needed, that an anti-democratic political coup is taking place inside the Labour Party, I received a message about Brighton and Hove Constituency Labour Party's recent AGM, where elections were held for the key CLP party positions. It stated that all the election results from last week's meeting are null and void due to alleged intimidation and threats and that no new elections will be held until after the results of the Labour leadership contest are announced.

For the record, I attended that meeting and cast my vote. It was an inspiring meeting, not for its content, which was brief, and to the point, but for the number of people who chose to attend. There were so many people that they had to have several repeat meetings to accommodate everyone. In the meeting I attended, and in the queues to get in, I saw no evidence of threats or intimidation, not even rudeness. What I saw was a lot of new Labour members, like myself, enthusiastically present to cast their votes, slightly unsure of the formalities of the process, but eager to participate. The meeting was conducted in a civil and open manner. So what was the problem then you ask? Why is it that all results have been voided? Well the answer to that is quite simple. The candidates put forward by Momentum were all elected, and presumably for the Labour Party machinery that is unacceptable.

So this is where we are at, just ten short months after the election of Jeremy Corbyn we are in the middle of a political coup. A coup backed by the majority of the mainstream media, led by the PLP and the labour party machinery and probably funded by a range of undisclosed wealthy individuals who want to se the Labour Party return to its neoliberal owners. We have to resist this coup, peacefully but persistently, because it really does matter. This is our chance to build a better, more socially just, more inclusive Britain for all its inhabitants. We just want a fairer and more equal world and your lies, hatred and dirty tricks will not destroy us.

Mario Novelli is Professor in the Political Economy of Education University of Sussex
---
21 July 2016:

#PostReferendumRacism has exposed the racist and xenophobic belly of Britain. Luckily, there is a lot that you can do. Siobhan McGuirk has gathered 10 suggestions, feel free to add your own below.
(photo of Refugees Welcome protest in London, credit: The Weekly Bull)

Following the EU Referendum result, racially motivated attacks have increased dramatically across the UK. Though the Leave campaign did not make Britain newly racist or xenophobic, the anti-immigrant rhetoric of Brexit debates was a shot in the arms to right-wingers. British fascists have been emboldened.

Onlookers recoiled in shock as news broke of another Polish child threatened, another Muslim woman cornered and heckled, another xenophobic banner unfurled (as it was in 2013, and 2011). Now, that shock is fading, and media attention turning away. Yet the attacks continue, and Britain is still institutionally racist. Symbolic acts of solidarity won't address the problem. Building on advice offered by anti-racist collective Wretched of the Earth, here are some ideas for taking action:

1. Support anti-fascist organisations

Anti-fascist and anti-racist organisations (from faith-based initiatives and offshoots of political parties to creative projects and radical campaign groups) have been active in the UK for decades. Although they sometimes work together, the organisations listed below take different approaches to their work and prioritise different types of campaigns. Some work at the national level, others have local chapters. Grassroots groups often emerge to respond to specific local issues. Find a group that fits with your own outlook to ask how you might support their activities: attending meetings, handing out flyers, donating funds, writing letters to elected officials, joining rallies and protests, translating literature - whatever works for you.

Anti-Fascists Network
Hope Not Hate
Unite Against Fascism
United For Intercultural Action (Europe-wide project)

2. Support pro-immigration organizations

We must address structural discrimination as well as sporadic acts of violence. Immigration policy is one area of pressing concern. The xenophobic outbursts we have seen on busses and in city streets are echoed in the cells and hallways of UK immigration detention centres, where imprisoned asylum seekers go on hunger strike to protest over horrific conditions. They are echoed in the Chamber of Commons, where the Prime Minister decries the "swarms" of migrants in Europe fleeing turmoil , and where Theresa May suggest immigrants do not have human rights. They are echoed on the front pages of our national newspapers, which demonize migrants and call for harsher treatment of refugees. A variety of groups are fighting punitive immigration laws and supporting immigrant communities. Join them, and follow them on twitter for news that you won't see elsewhere.

Right to Remain
City of Sanctuary (regional branches)
Movement For Justice
Detention Forum
Women Asylum Seekers Together
Refugee Support Network
Anti-Raids Network
(picture of people reaching out of windows at Yarls Wood detention centre, photo by Darren Johnson)

3. Recognize and resist structural racism

The explosive rise in #PostReferendumRacism cannot blind us to Britain's longstanding history of xenophobia, racism and fascism — the deep roots of which can only be dismantled through dedicated and broadly focused action. Silence is complicity. The Metropolitan Police Force uses racial profiling, so speak out. The British judicial system is institutionally racist, so speak out. Universities are monitoring Muslim students, so speak out. British employers habitually discriminate against Muslim and non-white workers and job candidates, so speak out. Local housing authorities similarly discriminate, so speak out. Black Lives Matter marches and rallies are taking place across the UK. Join them.

The London Campaign Against Police and State Violence
Love Music, Hate Racism
Black Dissidents

4. Support and celebrate local communities and marginalised voices

The groups listed above focus on political campaigns. National and community cultural centres and places of worship host a diverse range of educational programs and celebratory events, such as film series, art and dance evenings, guest lectures, language classes, and religious festivals. You can support local communities by learning about, participating in, promoting or helping to fund those event. Reach out to your local Mosque, Synagogue, or Gurdwara, for example, to ask how you might best support them in every day terms or in the face of oppression. Online you can follow independent bloggers and vloggers telling their own stories and sharing direct experiences of oppression and resistance - you might have your own experiences to share or benefit from listening carefully to other points of view.

5. Intervene and report attacks — when it is safe to do so

In recent weeks, videos of emboldened racists screaming at people on buses and trams have gone viral. In the clips, bystanders often lower their gaze, and keep quite. The prospect of intervening can be terrifying, and it may be unsafe to place yourself in the line of fire. Yet explicitly challenging racism remains important. United Against Racism has an excellent guide to respond ing to racist incidents. You can also record and report what you see to the police. Be wary of involving the police without consulting with the targets of abuse, however. Police intervention is not welcome or comforting for many.

TellMAMA is an independent group monitoring anti-Muslim attacks
iStreetWatch is an independent group monitoring racist and xenophobic harassment

6. Proactively contest hate speech and prejudice

You do not need to wait around on busses or High Streets to encounter racism and xenophobia. Pick up a copy of The Sun, or The Daily Mail. Look at what people are being told to think, fear and hope for. If a headline disgusts you, write to the editor. Write to your MP—whatever their party—to raise your concerns and ask them what they are doing to address racism, incitements to violence, and discrimination in your constituency. Talk to your friends and family, sharing your concerns and—if relevant—taking time to engage with them on issues they see through a racialised, or xenophobic lens. Tell them if their harmless jokes are not harmless.

7. Know who – and what – you are voting for

The day before a far-right fanatic murdered MP Jo Cox, Gary Younge argued in The Guardian that the Labour Party had long failed to contest racism and xenophobia, choosing instead to pander to anti-immigrant sentiment in an effort to win votes. Indeed, policy proposals suggested by some senior Labour MPs are deeply worrying. Yvette Cooper, for example, says the Conservative proposal to initially deny benefits (including child and in-work support) to EU immigrants is "a good start". Although Cooper has previously advocated for refugees, she here calls for "stronger border controls… to tackle the serious problem of illegal immigration". Her word choice is telling. The Labour Party cannot out-UKIP UKIP, but it seems eager to try. We must demand that our MPs take heed of Younge's insight and engage with voters honestly about the positive realities of immigration. Pandering to xenophobia is only politically expedient to the right.

8. Advocate for workers' rights

While their austerity measures ravaged the UK, right wing politicians eagerly pointed to immigrants as causes of economic degradation. With Brexit, their scapegoating has come back to haunt them. Members of the British working class are being manipulated—encouraged to divide and hate rather than oppose austerity and neoliberalism. Yet, despite polemic geographic depictions of British society in the media, the British working class is now incredibly diverse, and includes many immigrant labourers (including many living in London). In fact, immigrants to the UK often work in the lowest-paid jobs and experience significant workplace discrimination. They are exploited in the same, often worse ways as all people who has seen their wages frozen, benefits cut, zero-hour contracts embraced, health services slashed, and their libraries, parks and other public amenities disappear—while being told that the economy is recovering. The 2015 UK Immigration Bill laid groundwork for further exploitation. Austerity has bred disillusionment and despair. Defending and strengthening workers rights in the UK is intertwined with combatting racism and xenophobia—and improving standards of living, for all.

UK Uncut
The People's Assembly (regional branches)
Trade Unions
Focus on Labour Exploitation (FLEX) (educational resource)

9. Recognise your complicity – and refuse to perpetuate oppression

Communities become "marginalised" when they are pushed to the margins of society. Marginalisation is being forced into low-paid jobs with few if any labour protections; being displaced because of soaring rents and shortages in public housing; having welfare support payments slashed year upon year; seeing higher education become unaffordable. In the UK, millions of people—rightly or wrongly—feel severely marginalised. They are angry and vulnerable as a result. In Britain's urban centres, low-paid workers clean high-rise offices while young middle-class graduates and property developers fuel rapid gentrification. The sheen of multiculturalism cannot disguise deep-seated and perpetuated inequality across the UK, fuelled by austerity, privatization, rollbacks of labour protections, (see above) and cuts to social housing. If you are not feeling squeezed right now, you are likely gaining because others are being marginalised. You must be ready to redress the balance.

SHOUT is a national campaign for social housing
This map shows anti-gentrification campaigns active in London

10. Be ready to critique the EU

Over recent weeks, accusations of racism and xenophobia have been laid solely at the feet of Leave voters and campaigners. By implication, the EU has been reimagined as a beacon of tolerance—a place of open borders, free from racism. This is simply untrue. While Brexit may be painful and disheartening for many reasons, we must not let nostalgia for the EU obscure its faults—otherwise, we cannot learn from them. The EU has, for example, repeatedly moved to fortify its borders and enacted policies to make crossings increasingly perilous for migrants. Recently, EU member states united behind legislation to criminalise people offering humanitarian assistance to immigrants—people such as you, potentially, if you are reading this. The EU, on the whole, is also pro-austerity.

Overall, we must not forget that if the Referendum result had been different, racism and xenophobia would still exist in the UK—and throughout Europe. Far Right parties have been gaining traction for over a decade, and popular European governments have enacted startlingly racist and xenophobic laws. The Referendum has only opened some eyes to racism and xenophobia — it has been here for a long time. To fight back against it we have to be in the fight for the long haul.

We encourage you to add your own suggestions in the comments below.
---
18 July 2016:

The rules have been changing rapidly, complete this short survey to find out whether you're eligible to vote and find out how to do it

You may already have a vote for the Labour leadership, or you may be able to become a supporter and get one – but it's important to check as the rules are complex. Just answer a few questions using this vote checker and you'll be pointed in the right direction.

In a recent change of the rules thousands of new members will need to pay £25 in order to vote; this anti-democratic move will exclude many who are suffering most under austerity. 'There should never be a price tag on democracy, but we can't afford to lose this' says Aaron Bastani in a new Momentum video backing Jeremy Corbyn.

If you'd like to register as a Labour supporter in order to vote in the leadership race you can do so between Monday 18 July 5pm and Wednesday 20 July 5pm.

For updates see www.peoplesmomentum.com and www.jeremyforlabour.com
---