26 April 2016:

There are just days left to reach the £2,500 target
1. The mainstream media is 94% white

There is a lot wrong with the mainstream media, from the vast influence of moguls like Rupert Murdoch, to the pressure that journalists are under to avoid upsetting advertising clients. A lesser-known fact is that 94% of British journalists are white and almost all are graduates, with 54% of leading print journalists having been to Oxford or Cambridge.

This presents an obvious problem for a democratic society, where the media as the 'fourth estate' is expected to alert and mobilize public opinion to injustices; set the political agenda, and allow political pluralism to express itself. Despite the best efforts of individual journalists, being part of a fairly homogenous group means they will have blind spots. A privileged elite are unlikely to pursue major changes to the status quo and if they do, they're unlikely to feel the same sense of urgency as a person who has first-hand experience of oppression.

2. Alternative media is too white

Calls to 'be the media' and 'have your say' are more readily picked up by people who have both the confidence to speak out and the time away from work to craft their words. At Red Pepper magazine we welcome all enquiries but we can't help noticing that most people who get in touch are graduates, sometimes with multiple degrees, looking for voluntary work experience in the media. We aim to be a platform for the marginalised and oppressed who are often busy surviving and fighting on the front lines, so we recognise that we need to offer support and encouragement to particular groups if we're to encompass a diverse range of viewpoints.

That is why we're fundraising for a black journalism fund, so we can recruit a section editor with first-hand experience of the struggle for black liberation. We hope this will help set a trend across the alternative and mainstream press in the UK, as Guardian journalist Gary Younge says: "It is remarkable that for all the column inches written about race that there is not a single print journalist with the specific responsibility of reporting and researching it. Funding one is not just a good idea in itself - it will raise the standards elsewhere".

3. Talk is cheap

If you're part of a project seeking social justice then simply stating that you value diversity doesn't compare to actively considering barriers to entry and breaking them down. Listening to others is the first step. The black journalism fund was inspired by the work of groups such as the Black Dissidents and Media Diversified. For instance the social media campaign #AllWhiteFrontPages shows that frequently every image featured on the front pages of the national newspapers is of a white person - when the media does cover stories of people from diverse backgrounds the stories are often negative, reinforcing stereotypes. At Red Pepper we're making it a priority support black and minority activist writers to cover the Black Lives Matter movement, black feminism, detention centres, borders, the impacts of climate change, the sharp edge of austerity and more.

4. Radical media matters

Strong and successful social movements need sympathetic media to raise debates, strategise, call for support and bear witness. Although classroom history books will simplify great victories so only moments or charismatic individuals of movements are remembered, the reality of success involves a hell of a lot of organising. Red Pepper exists as a resource for activists and aims to react to the most pressing needs of the day, as well as being a space to imagine what a better world could look like.

If you can afford to, please consider donating to the blackjournalism fund. We operate on a shoestring budget so the smallest of contributions will have an impact.
---
21 April 2016:

Democracy takes a hit as local politicians play dirty against anti-cuts campaigners, write Sarah Cheverton and Tom Sykes
Sisters Uncut stage a protest at a meeting of Portsmouth City Council. Photo: Sisters Uncut

Last month our hyperlocal news website Star & Crescent was the first media outlet to report on a leaked email sent by Conservative councillor Scott Harris in which he expressed that 'it might be a good idea to play dirty' in the 2016 local elections.

In the email—sent to all Portsmouth's Conservative councillors—Harris revealed that he was 'compiling some stuff' on Jon Woods, a social worker for Portsmouth City Council and a trade union activist; on Sameen Farouk, a local resident and campaigner; and on Shonagh Dillon, CEO of a local charity, Aurora New Dawn. All three individuals have been active critics of Portsmouth City Council's cuts programme. One of the tactics proposed in the email was a vindictive complaint to Farouk's employer, with the intention of getting him dismissed from his job.

After the story broke, Harris faced calls to resign and apologised for his conduct (if only to Farouk). Despite this, local Conservative councillors have continued to make negative statements about Farouk and Aurora New Dawn.

Council leader Donna Jones described Farouk's behaviour as 'horrific' in an interview with The News. The reason why? Mr Farouk had submitted Freedom of Information requests on a variety of local issues, none of which have been challenged by the Council as 'vexatious' (the mechanism by which local authorities can challenge FOI requests that are frequent, offensive, or overly burdensome). Readers unfamiliar with the regulations and processes around FOIs were implicitly encouraged to believe the leader is right to assess as 'horrific' a citizen's democratic right to interrogate the decisions of local government.

Jones also made a series of false claims in The News about Aurora New Dawn, a Hampshire charity working with victims of domestic and sexual violence. She said that the charity was complicit in a 'hate campaign' questioning the wisdom of reducing the council's specialist service for domestic violence victims by £180k without any clear plans to safeguard victims and their families.

Despite the campaign against cuts to services for domestic violence victims—led by national direct action group Sisters Uncut, and supported by the End Violence Against Women coalition, trade unions and Star & Crescent—clearly being run and supported by a diversity of partners, Conservative councillor Rob New—the cabinet member responsible for cuts to domestic violence services—has also targeted Aurora New Dawn.

He has blamed Shonagh Dillon personally for 'orchestrating a campaign of protest' and has strongly implicated her in a direct action taken by Sisters Uncut at a Council meeting in December. According to New, Dillon used 'her domestic abuse provider [sic] to further a hurricane of disruption that was led by Sisters Uncut against this city council.'

Like Jones, New has offered no evidence for his claims and was quickly proven wrong when a Sisters Uncut spokesperson stated that they were solely responsible for the direct action.

Democracy compromised?

Whilst the accusations made by Portsmouth councillors are no doubt damaging on their own terms, together they reveal the presence of a more worrying trend, with serious implications for local democracy.

Jones has attacked the protest against council cuts by stating that 'we have had democracy compromised in Portsmouth.' She was joined in this sentiment by John Ferrett, the right-wing leader of Portsmouth's Labour group, who have entered into an informal coalition with the Conservatives and UKIP in Portsmouth and chosen to abstain on the most recent cuts. 'I'm not a fan of direct action in a democracy,' Ferrett tweeted.

For senior local politicians this shows a breath-taking ignorance of local politics. Almost all political progress made in the history of Portsmouth—from pamphleteering against the corruption of the monarchy in the 1810s to university students disrupting arms industry events two centuries later—has been won by 'ordinary' people standing up to elite interests, often by taking direct action.

A more critical observer might conclude that rather than local residents and a charity disrupting local democracy, it is being compromised by Portsmouth councillors themselves. When public servants like Scott Harris refuse to resign despite being caught conspiring against the very people they are supposed to represent, then local politicians start to look as arrogant, self-serving and disconnected as their national counterparts when they accept cash for questions or blow public money on cleaning their moats.

Thanks to the eccentricities of our electoral system, the Tories narrowly won the 2015 general election with only 24% of the eligible vote. Jones and other Tories conclude from this that their austerity agenda has broad public support. So when they make damaging cuts that directly contradict the will and needs of the people, nobody should be surprised when groups like Sisters Uncut resort to peaceful direct action as the only available democratic platform left. That local councillors are quick to attack political resistance by the electorate to their policies as abuse, as 'horrific' and as somehow against the ethos of democracy itself speaks to a level of privilege and power that should concern us all.

Yet perhaps these actions are less surprising in a political landscape where the Prime Minister responds to criticism over closing children's centres by telling his opponent to 'put on a proper suit, do up your tie and sing the national anthem.' The electorate are becoming increasingly accustomed to a politics that harnesses insults, insinuation and intimidation instead of evidence-based debate—but at what price?

Whether by chance or design, the worst consequence of the smear campaign in Portsmouth has been to deflect attention away from the real scandal: needless Tory cuts that will almost certainly result in the deaths of more Portsmouth women. Alongside these victims are the voters of Portsmouth who are caught in an elaborate web of 'he said, she said' facilitated and encouraged by the mainstream local press. Far more of a threat to democracy than direct action, this dirty politics is causing the electorate to become ever more disengaged and disenfranchised with politicians at a time when it has never been more important to take a stand.
---
16 April 2016:

Get connected, share skills, and join in action for change! You are invited to a day of guest speakers, workshops, children's activities and lots more in between. By Laura McFarlane-Shopes and Alex Webster

Leeds for Change, in collaboration with the Economic justice Project and SenjaNet invite you to Summat 2016, 23 April 9am - 6pm at the University of Leeds.

With 25 different workshops, covering issues from the Rojava revolution to flooding in West Yorkshire, plus workshops focused on sharing skills and experience, there really is something for everyone. We will also be creating a Summat choir which will perform at the end of the day, have masses of kids activities, a marketplace with almost 40 stalls and much more.

Key speakers include:

Dan Glass - award-winning activist, academic, performer and writer who was named as one of Attitude Magazine's campaigning role models for LGBTQI youth + a Guardian 'UK youth climate leader'.

Sheila Menon - filmmaker, environmental campaigner and one of the Heathrow 13 climate activists with Plane Stupid.

Aderonke Apata - human rights activist, feminist and LGBT equality advocate. Winner of Positive Role Model for LGBT National Diversity Award 2014.

Andy Greene - national steering group for Disabled People Against the Cuts and has been part of many campaigns for disability support and against welfare reform.

Jess Bradley - long-term campaigner with Action for Trans Health.

This year Summat has also expanded because it just can't fit in one day.. Not only is there the main event on Saturday 23 April, but everything kicks off on Tuesday 19 with one of the first UK screenings of 'The Divide'. Inspired by 'The Spirit Level' by Richard Wilkinson and Kate Pickett, this documentary tells the story of seven individuals striving for a better life in modern day US and UK:



We're also excited to announce that the screening will be followed by a Q&A session with the the film's director, and living wage campaigner and Leeds Citizens organiser, Tom Chigbo.

The Summat is also followed up the next day by 'Summat More', a free day workshop on creative direct action training with the excellent Beautiful Trouble trainer, Dan Glass.

Because we just can't collaborate enough, this event is twinned with Resistance Rising – a War on Want event taking place on the same day in London.

This is the fourth Summat in Leeds and we're delighted that 2700 people have been to one of the events in the past five years. Our aim is to offer opportunities for movements to come together and recognise their commonalities as well as reach out to potential new supporters and activists. By offering a space in which groups can exchanging skills and experiences we also hope to strengthen the overall movement for positive social change.

Here's what one of the workshop facilitators from the last Summat said:

"A woman came to talk to me after our workshop and we are now working together on how Bedford Fields forest garden initiative can engage with the asylum seeker and refugee community to learn about nutrition, gardening and well-being. Lots of other good connections were made, we've got over 30 new people signed up and we've got new volunteers and steering group members as a result".

This is what drives us to keep putting on massive events like this. In 2014 a big group came from the Together Women Project and stayed for the whole twelve hours. One of the women told us: "We've lived in Leeds all our lives and had no idea all this was happening".

The Summat really is something special. We look forward to seeing your there.

Book your tickets (free with options for solidarity donations) here.
---
6 April 2016:

Improving quality of care requires higher wages for workers and an end to the socially irresponsible practices of large care home chains, writes Andrew Dolan

Often things are more complicated than we first thought and in ways we didn't expect. This is certainly true of the current crisis in adult social care in the UK. Yet despite the complexity of its causes there are a number of themes that repeatedly take precedence—and column inches—over others, one of which is the potentially destructive impact on the care sector of last Friday's increase in the minimum wage.

This line of argument is central to what the research organisation CRESC, in their innovative new report on adult social care, refer to as a trade narrative, told mainly by spokespeople for large care home chains and repeated uncritically by the press. It goes like this: adult social care is in crisis because public funding has been cut, and already-squeezed care homes cannot afford the higher staff costs that will accompany the rise in the minimum wage.

Whilst there is truth to it, there are many reasons to question what is an incomplete narrative that functions to obscure a much more complicated situation. Of course, public funding has been reduced substantially in recent years, with local care budgets having undergone a 30 per cent decrease since 2010. This is undoubtedly a key factor in degrading the state and sustainability of care in the UK, but it is not the only one.

As CRESC have shown, large care home chains have been transformed by their owners into complex financial instruments, the purpose of which appears to be tax avoidance and cash extraction, as well as meeting the sizable interest payments on the hundreds of millions of pounds of debt accumulated through multiple highly-leveraged buyouts.

Together these practices constitute a business model in which it is almost impossible to account for the vast amount of public money pumped into the system, and where wages and working conditions are squeezed as a means of meeting excessive financial obligations arising in part from socially irresponsible debt.

Thus, when it comes to adult social care, talk of detrimental wage increases must be considered in the context of the sector's largest providers channeling millions of pounds towards meeting the cost of business decisions taken with a view to maximise short-term returns.

Along with a reduction in public funding, it is this arrangement that is pushing adult social care into crisis, placing downward pressure on care quality. Far from exacerbating this situation, better-paid staff is absolutely crucial to solving it. There is no escaping the link between the low pay and high staff turnover characteristic of the sector and the care quality failures with which it is also associated.

This is not to ignore the scale of the financial crisis in care or the existential difficulties faced by many of the smaller providers that make up the majority of the industry. Rather it is to reaffirm that the interests of care home residents are best served by a well-trained, well-paid and well-represented workforce. Any attempt to reform the care sector must start with this understanding; and prohibiting the dubious business practices of large care home chains could be the first step towards realising it.

Scaremongering on the possible effects of paying care workers a fraction more than they now receive only serves to reinforce a trade narrative deployed primarily in the service of large care home chain owners whose motives are often ill-suited to the social good. So too does it betray an acceptance of a status quo in which care of the elderly is achieved at the expense of the wellbeing of the sweated workers—mainly women, disproportionately migrants, and some of the lowest paid—on whose backs the sector turns.

For further information on the financial practices of large care home chains see this article by the author: 'Britain's care homes are being turned into complex financial instruments.'
---
22 March 2016:

The Zika virus is shining a light on the inadequacies of abortion and family planning laws in Latin America, writes Maisie Davies
Women march in El Salvador for International Women's Day. Photograph:ACDATEE

The mosquito borne Zika virus has become a primary concern for Latin America, reigniting debates around birth control and abortion in the region, and raising questions about how far government recommendations for prevention, mainly addressed to women, meet the reality of women's control.

Following the first local transmission of Zika in Brazil in May 2015, the virus has spread to more than 20 countries in the Americas, causing the World Health Organisation to declare a global public health emergency. In Central America the following countries are subject to a 'Level 2' alert, suggesting they practise enhanced precautions: Costa Rica, El Salvador, Guatemala, Honduras, Nicaragua and Panama.

The Zika virus has been linked to a steep increase in reports of microcephaly, a brain defect in babies and as a result, Latin America has been considering actions to reduce the incidence of Zika in pregnant women.

Initial responses to the outbreak led some governments to advise against women becoming pregnant. Brazil, Colombia, Ecuador and El Salvador all took this approach. Colombia advised women to avoid becoming pregnant for six to eight months, while El Salvador called for women to avoid pregnancy for two years. Not only does this squarely place the burden of public health responsibility onto women, but it also assumes that women have the choice in the first place.

[pullquote]Ironically, El Salvador, a country asking its female population to take responsibility for family planning for the next two years, denies those very same women the ability to access that right.[/pullquote]

According to Amnesty International, over 50 per cent of pregnancies in Latin America are unplanned. Rates of teenage pregnancy in the region, and particularly in Central America, are also high. Access to sex education and contraception is inconsistent and often insufficient. Despite efforts to increase access to contraception over the past decade, a significant unmet need exists, especially for those from poor and rural backgrounds. Many Latin American countries are short of basic contraceptive supplies for women. According to the Kaiser Family Foundation, the Dominican Republic, El Salvador, Guatemala, Haiti and Honduras all saw clinics run out of basic contraceptive supplies in 2015.

Advising women to avoid becoming pregnant also ignores the deep-rooted culture of machismo and violence in the region, which has fostered exceptionally high rates of rape and sexual violence. Guatemala, Honduras and El Salvador have seen some of the highest rates of femicide and sexual violence in the world. These countries, along with others in Central America, have suffered high rates of gang-related violence, human trafficking, domestic violence and femicide.

Indeed, high rates of violence and poverty have driven large numbers of women to flee the region, many to the United States. Numerous reports suggest that women are at great risk of sexual violence when they migrate, with Amnesty International suggesting that 80 per cent of Central American women have been raped during their journey. It goes without saying that victims of rape have no choice in the matter of whether or not they become pregnant.

Yet highly restrictive abortion laws in the region often see victims of rape denied the right to a safe, legal abortion. Latin America has some of the most draconian abortion laws in the world. In Brazil, where Zika is most prevalent, abortion is only permissible in cases of rape, where the mother's life is at risk or in the case of an anencephalic foetus. The recent Zika outbreak and the potential connection to microcephaly has sparked a wider debate around abortion laws in Latin America.

In Chile, Nicaragua and El Salvador, abortion is illegal in all circumstances. Victims of rape are denied access to an abortion. Pregnant women whose lives are in danger are denied access to an abortion. Women carrying deformed foetuses are denied access to abortion. Ironically, El Salvador, a country asking its female population to take responsibility for family planning for the next two years, denies those very same women the ability to access that right.

A number of recent cases in El Salvador, in which women suffering miscarriages or birth complications have faced lengthy prison sentences for murder, demonstrate the inhumanity of the country's abortion laws. Many women in Central America are denied control over their own bodies, highlighting the very basic problem with asking them to be responsible for controlling the Zika outbreak through family planning.

Restrictive abortion laws may also see women who become pregnant in Zika-affected areas more likely to access illegal abortions or suffer miscarriages which, in countries like El Salvador, can result in long prison sentences.

While sexual violence and restrictive abortion laws affect all women, there is no doubt that those from economically disadvantaged backgrounds are likely to be more exposed to the Zika virus and face fewer options once infected. Poorer women are less able to access contraception. They are likely to face higher exposure to the mosquito borne virus by living in less developed regions or substandard housing. They are less able to afford mosquito nets or repellent. They have less access to healthcare and cannot afford to travel to private clinics, which may be internationally located, for emergency contraception or abortions.

The Zika virus, and responses to it, have so far shone a light on the inadequacies of abortion and family planning laws in Latin America.

Nevertheless, the Zika outbreak represents an opportunity for Latin America to review its own sexual health policies and address some long overdue issues, from access to contraception and abortion to a machismo culture that fosters sexual violence and discrimination. While worldwide attention is turned to the region, it is essential that the international community puts pressure on Latin America to address these issues.

Visit the Central America Women's Network website to take action: scroll to the end of this article to download a model letter to MPs.
---
8 March 2016:

Would you like to write for Red Pepper and other publications? Whether you're an experienced writer looking for new skills, or a beginner looking for starter tips, we offer a range of workshops around the UK

For further details and to book a place at any of the below sessions please email jenny@redpepper.org.uk. We are always interested in expanding the programme too, so if you'd like us to visit your area or support your group or organisation do get in touch.

Radical journalism day class Sunday 24 April, London N1, 12-5pm (free)
Fundamental journalistic principles with tips for research and writing from an activist point of view - FULLY BOOKED

Radical journalism intro Saturday 14 May, Liverpool, 12-2pm (free)
Tips for pitching ideas, structuring your work and getting published

Radical journalism day class Sunday 31 July, London N1, 12-5pm (free)
Fundamental journalistic principles with tips for research and writing from an activist point of view - FULLY BOOKED

Red Pepper's media training programme was launched with the support of The Joseph Rowntree Reform Trust
---
5 March 2016:

Orders have been coming in fast for our new bag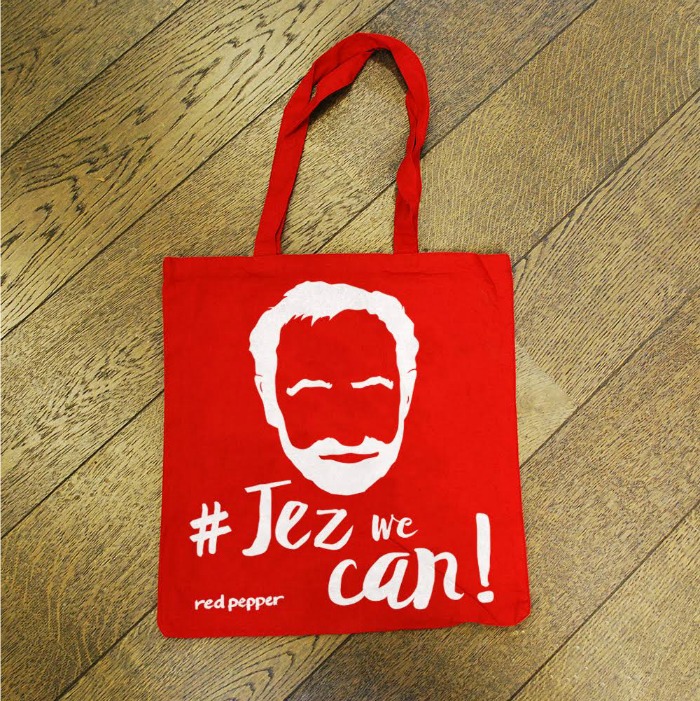 Available for just £5 place your order here.

The bag is 38cm wide, 48cm high and 100% cotton fabric, ethically produced. All funds raised will support radical media.

Let us know what you think - we're taking ideas for the next designs too!
---
25 February 2016:

The tax system needs to change to accommodate conscientious objectors argues Holly Wallis

The dominant discourse on tax always seems to be a negative one: tax not being paid, tax being underpaid, sweetheart deals, tax havens, cutting, avoiding and minimising. Yet tax should be viewed as something inherently positive - it's a way that each taxpayer contributes to the good of his or her community. The very reason why tax injustice is of such concern is because it ultimately takes away from the public good and security, of which we are all investors. 
 


That being said, what options do we have when we feel that our contribution is not going to the public good, and even worse, is being spent on inflicting hurt, pain and death in other countries? Conscientious objectors to military tax believe just that, they oppose war on the grounds of conscience, yet feel complicit in the government's violent behaviour through the tax system.



Many who are led to this conclusion are faced with the options of either keeping income below the taxable level, or illegally withholding a portion of their tax and facing prosecution and bankruptcy. There is no other alternative; this is financial conscription with no right to object. 



[pullquote]
It is taken for granted that we contribute taxes for military preparations, and this is conscription by proxy[/pullquote]

Campaign organisation 

Conscience is introducing a Bill to Parliament which would allow for the right of conscientious objection to military tax. The Taxes For Peace Bill would provide the freedom of conscience to those who are morally, ethically or religiously opposed to war to be able to re-direct the military portion of their taxes towards a fund designated for non-military security – a Peace Tax Fund.



100 years ago this year, the WWI Military Service Act simultaneously introduced compulsory military service and the inclusive right to conscientious objection in Britain for the first time. Since 1916, the right to freedom of conscience has been recognised in every significant international treaty. The European Convention on Human Rights, United Nations Declaration of Human Rights and the British Human Rights Act all testify that everyone has the right to "…freedom of thought, conscience and religion."



A century later, this right is not fully recognised in British law, as we are financially conscripted into the military through the taxation system. One war-tax resister brought the debate up to date perfectly by saying: "It is taken for granted that we contribute taxes for military preparations. This is conscription by proxy because we live in a country where civilian men are no longer required for military service."
 
At a time when Britain is spending £105,000 of the taxpayer's money every time it fires a Brimstone Missile, Conscience's Bill recognises the right to invest in a culture of peace rather than war.

It is a government's duty to keep its people safe and secure, and that is something we should all contribute to financially. This does not mean, however, that this security can only be established through threat of violence and overseas killing. Peacebuilding is a more sustainable, effective and economic form of security. Investment in our planet is a method of prevention rather than cure. 



A common argument dictates that in a democracy we should not pick and choose how our personal contributions are spent. We vote for a government and in doing so entrust in them the control of our investment. In practice, however, this means large corporations are being allowed to undermine the individual's contribution and steal from the public good, while many individuals are being forced to pay for wars that they do not morally agree with and weapons they cannot in all conscience or reason endorse. 



You can register as a conscientious objector here. The register and statements will be used in support of the Taxes for Peace Bill. Conscience: Taxes for peace Not War campaigns for those individuals who want, in all good faith, to contribute their fair amount of tax, yet cannot reconcile their conscience with the deliberate killing the government sanctions and carries out in their name. For more information on ways you can get involved in this campaign, please contact outreach@conscienceonline.org.uk
---
7 February 2016:

Union members in a crowded assembly hall lashed out against the Egyptian regime's latest efforts to suppress workers, writes Giulio Regeni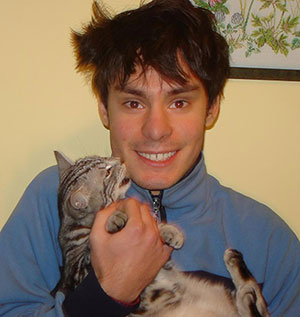 The writer of this article, Giulio Regeni, was an Il Manifesto contributor based in Cairo while researching his doctoral thesis. On Wednesday, his tortured body was discovered in a ditch in the city. Il Manifesto published his last article posthumously and Red Pepper is re-publishing it here.

President Abdel Fattah al-Sisi presides over the Egyptian parliament with the highest number of police and military personnel in the history of the country, and Egypt ranks among the worst offenders with respect to press freedom. Yet independent trade unions are refusing to give up. The Centre for Trade Union and Workers' Services (CTUWS), a beacon of independent Egyptian trade unionism, has just held a vibrant meeting.

Although the largest room at the centre has 100 seats, the meeting hall could not contain the number of activists who came from all over Egypt for an assembly that was extraordinary in the current context of the country. On the agenda was a recommendation from Sisi's ministers for close cooperation between the government and the country's only official union, the Egyptian Trade Union Federation, with the explicit order to counter the role of independent trade unions and to further marginalise workers.

Although today the CTUWS is not representative of the complex galaxy of Egypt's independent trade unionism, its call was heard, perhaps unexpectedly, by a significant number of unions. By the end of the meeting, there were about 50 acronyms that signed on to the closing statement, representing various sectors from all over the country — from transportation to schools, from agriculture to the large informal sector, from Sinai to Upper Egypt, from the Delta to Alexandria to Cairo.

Movement in crisis

The government's policy represents a further attack on workers' rights and trade union freedoms, greatly restricted after the military coup of July 3, 2013, and so has been the catalyst of widespread discontent among workers. But until now, the unions have found it difficult to turn their frustration into concrete initiatives.

After the 2011 revolution, Egypt experienced a surprising expansion of political freedom. It saw the emergence of hundreds of new trade unions, a true movement, of which the CTUWS was among the main protagonists, through its support and training activities.

But over the past two years, repression and co-optation by the Sisi regime have seriously weakened these initiatives, so that the two major federations (the Egyptian Democratic Labour Congress and Egyptian Federation of Independent Trade Unions) have not convened a general assembly since 2013.

Virtually every union acts only on its own, within its locale and industry. The need to unite and coordinate efforts, however, is deeply felt. That accounts for the great participation in the CTUWS meeting, as well as the many attendees who lamented the fragmentation of the movement and called for the need to work together, regardless of affiliation.

Comments from attendees came in by the dozen, concise, often passionate, and with a very pragmatic approach: The purpose was to decide together 'what to do by tomorrow morning', an appeal repeated like a mantra during the meeting, given the urgency of the moment and the need to draw up a short and medium-term action plan.

Notable was the presence of a large number of women, whose actions were sometimes among the most appreciated and applauded by the predominantly male audience. The assembly concluded with a decision to form a committee, as representative as possible, to take charge of laying the groundwork for a national campaign on issues of labor and trade union freedom.

Regional conferences

The idea is to organize a series of regional conferences that, every few months, would convene in a large national assembly and possibly a unified protest. ('In Tahrir!' offered some of those present, invoking the square which was the scene of the revolutionary period of 2011-2013 but for more than two years has been off limits to any form of protest.)

The agenda seems very broad but includes an underlying objective to counter Law 18 of 2015, which has recently targeted public sector workers and has been strongly contested in the past few months.

Meanwhile, in recent days, in different regions of the country, from Asyut to Suez to the Delta, board workers in the textile, cement and construction industries, went on strike for as long as they could. Mostly their demands concern the extension of wage rights and indemnities to public companies.

New wave of strikes

These are benefits that workers have ceased to enjoy following the massive wave of privatisations during the last period of the Mubarak era. Many of these privatisations after the 2011 revolution have been brought before the courts, which have often nullified them, noting several cases of irregularities and corruption.

Strikes against the revocation of benefits are mostly unrelated to each other, and largely disconnected from the independent trade unions that met in Cairo. But still they represent a significant development, for at least two reasons: For one, albeit in a manner not entirely explicit, they challenge the heart of the neoliberal transformation of the country, which has undergone a major acceleration since 2004, and which the 2011 popular uprisings and their slogan, 'Bread, Freedom, Social Justice', have substantially dented.

The other aspect is that in an authoritarian and repressive context under General Sisi, the simple fact that there are popular and spontaneous initiatives that break the wall of fear is itself a major spur for change.

The unions' defiance of the state of emergency and the regime's appeals for stability and social order — justified by the 'war on terrorism' — signifies, even if indirectly, a bold questioning of the underlying rhetoric the regime uses to justify its own existence and its repression of civil society.
---
6 February 2016:

After the predictable failure of the Paris climate talks to deliver anything meaningful, 2016 must be the year we escalate grassroots activism to do more in a year than our governments have done in 21, writes Sam Blacksmith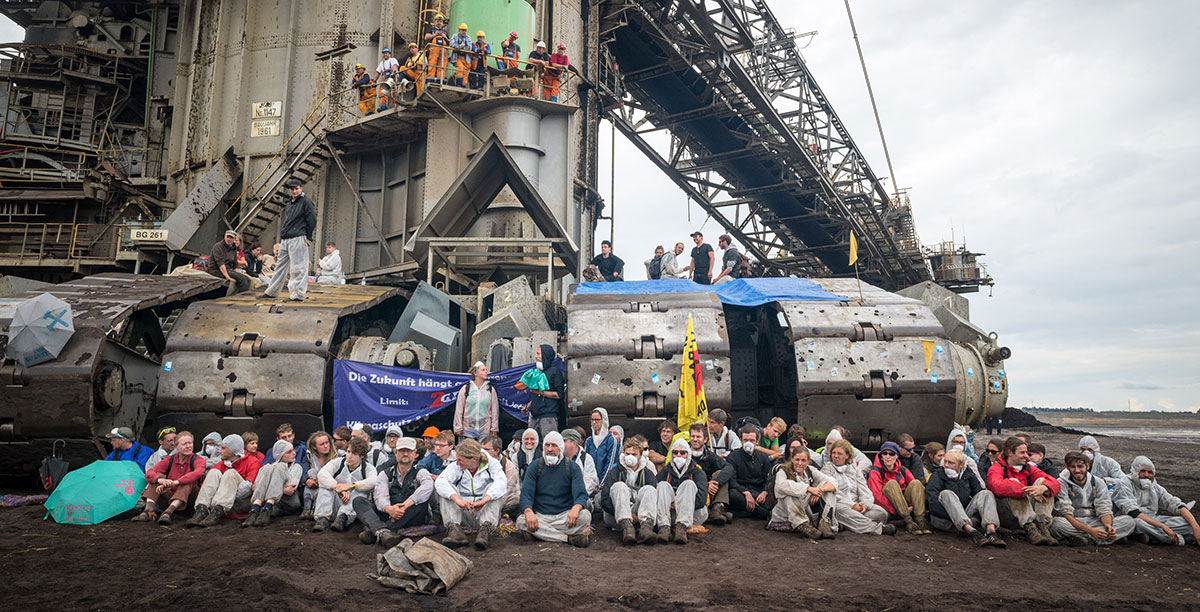 Ende Gelande - coal mine occupation in Germany

Climate change is acting as catalyst for growing inequality in an already unequal world. It's already increasing water shortages, food shortages and conflict. A study recently found that drought, worsened by climate change, led to the mass migration which helped spark the Syrian war. But if we seize the opportunity, climate change can be a catalyst for good too, bringing us together to take action.

Predictably, the recent climate negotiations in Paris ended with promises void of substance. It was another depressing attempt to kick the can down the road, condemning millions to hunger and destitution. This is exactly what was expected by anyone who knows anything of the history of our governments' inaction on this issue.

2015 might have been a bad year for climate negotiations but it was a good year for the grassroots. From direct action to divestment and community energy co-ops, the grassroots are leading the way. Our governments are inert and unable to react in the manner and to the degree that climate change calls for. We must therefore react ourselves, which is why 2016 must be a year where we reclaim the power from our politicians and from the corporations whose interests they promote.

This was always the vision, even before Paris. Knowing the deal would fail, and not wanting to repeat the mistakes of Copenhagen, mobilisations around COP21 were a vehicle for movement-building rather than influencing a broken process, to come out stronger, broader and bigger, ready for mass escalation in 2016. We drew our red lines in Paris, and marked the targets for 2016. Now it's time to hit them.

Global shutdown

In the week of 7-15 May there will be a wave of global mass actions, shutting down major, iconic fossil fuel infrastructure projects across the world. The week of action will be kicked off by frontline communities in the Philippines, followed by actions in Indonesia, Australia, North and South America, Europe, Africa, Israel, Palestine and more. Germany will see a mass direct action on a coal mine near Berlin, following the success of Ende Gelände in summer 2015 which involved 1,500 people taking direct action to shut down an enormous coal mine in the Rhineland for a day. This is no normal week of action. Being based on the principles of escalation, mass participation and linked, global action, this will be civil disobedience on a scale not seen before.

Meanwhile in the UK, direct action network Reclaim the Power is calling a year of climate action in 2016. 'Groundswell' is a structure that links, amplifies and encourages the escalation of the work already being done across the UK. It is a supportive framework for people and groups new to direct action. Acting together and in solidarity with grassroots movements taking action on climate chaos around the world, it's an invitation to share and learn from each another, to celebrate what the movement has already achieved and to encourage others to get involved in this year.

At the core of Groundswell is you and your friends, groups, and organisations. You can decide what your actions will look like. Reclaim the Power can also offer ready-made 'off the shelf' actions for those who want to build their confidence with greater support. Along with other groups, Reclaim the Power can offer help, training and support for teams who want it. Groups sign up to one action every three months, building towards collaborative large scale events as the year goes on.

Inspired by the ground-breaking Climate Games that brought together direct action and real life action adventure gaming in Paris via an online platform, the Groundswell website (coming soon) will have a secure, purpose-built media-sharing platform to update participants about other groups' actions as and when they happen, providing inspiration and motivation.

The global climate movement is gaining momentum. The groundswell is coming. We need to keep up this momentum to win this battle. It will need a lot of us working together. But if our governments won't make the changes we needed we must make it happen ourselves. Together, we can do more for climate justice in a year than our governments have done in the last 21.

www.reclaimthepower.org.uk/groundswell, www.breakfree2016.org


---