26 January 2015:

And other recommended reads from feminist blogger Emma Frankel-Thorin

Russian government bans transgender people from driving - Not to detract from our own issues of transphobia here in the UK but this is really quite something.

Social media, online dating and Twitter pals: In defence of the internet - This is very beautifully written by a close friend of mine. Coincidentally we met through Twitter.

Woman brilliantly shuts down man who accuses her of lying on OkCupid - This man got owned and it was glorious!

Trolls and martyrdom: Je ne suis pas charlie - Although I too am absolutely horrified by the attacks, I will also not defend a racist publication.

One student's tweets call out the biggest hypocrites marching for free speech in paris - Silly, clickbait title but excellent series of tweets on hypocrisy among world leaders regarding recent events in Paris.

After the Paris attacks against Jews, some questions for the rest of the left - Silence from the left is pushing many of us away.

Trans life: getting the haircut you want isn't always cut and dried - This is an absolutely wonderful barbers frequented and recommended by most people I know.

Now that white people have declared 'bae' over, black people can use it in peace - Majority culture's adoption of the word, stolen from African American vernacular, distorted it to the point of misuse and meaninglessness.

Friends (sitcom): Where are they now? - Something a little more light hearted. I think it makes some really good points whilst also making me giggle.



Emma blogs at: www.emmaquitefrankly.blogspot.co.uk and Tweets: @ExtraFT
---
7 January 2015:

It is not only migrants who are vulnerable to forced labour. As workers' rights are eroded, it is becoming a growing problem for us all, writes Emily Cousens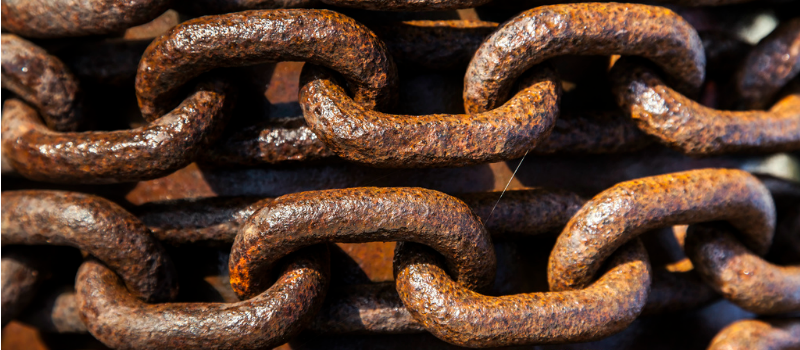 The announcement in December by Ed Milliband, that the Labour party will legislate to stop the exploitation of workers, is a welcome move. It comes in the wake of both the modern slavery bill, to be enacted in early 2015, and September's comprehensive report from the Forced Labour Monitoring Group (FLMG).

The report highlighted many of the limits of the modern slavery bill as it was going through parliament. It pointed to the need for governments to treat forced labour as a separate issue from human trafficking and to distinguish it in legal and policy terms from the often conflated problems of 'modern slavery', 'unfree labour' and 'servitude'. The FLMG argue that forced labour should be understood as at the extreme end of an exploitation continuum and so the Labour party's move to legislate to define different types of exploitation is in the right direction.

However, finding evidence of exploitation is extremely difficult, especially given that these plans do not go as far as to criminalize the undercutting of wages. Despite current estimates suggesting that forced labour affects at least 3000- 5,000 workers in the UK, the element of force is becoming more invisible and subtle. Determining an abuse of power is difficult given that it is not just direct force but other practices such as debt, underpayment, accommodation ties or excessive productivity targets that is used to manipulate a worker's ability to freely consent in such practices. On top of this, the individualising of employee protection makes it hard for worker's to report and seek justice for exploitation.

The Labour party are also linking forced labour to  immigration; something the FLMG caution against. Whilst such exploitation does disproportionally affect immigrants, local people are also are being forced to work in such conditions. The prevalence of forced labour in the UK is a consequence of a focus on flexible labour markets and job creation and the expense of workplace rights and employee protection.  

For this reason, tackling these issues requires addressing the structural nature of the phenomenon. Milliband is right when he says that the 'Tories and UKIP turn a blind eye to exploitation and undercutting because it is part of the low skill, low wage, fast-buck economy they think Britain needs to succeed'. However, the Labour party's policy also treats these cases of exploitation as a criminal aberration.

In fact, the Migration Advisory Committee's (MAC) sees this exploitation as a structural phenomenon that the UK is particularly vulnerable to. It if a form of exploitation that is disproportionately linked to long supply chains which enable exploitation to be 'exported' further down. For this reason forced labour is particularly concentrated in sectors where there are requirements for low skilled, manual low paid flexible and temporary labour, including certain lines of food production and processing, hospitality, cleaning, construction and care. However, since the introduction of the modern slavery bill, the government has chosen not to legislate on requirements for companies to audit their supply chains and the labour proposals are also failing to address the supply chains that facilitate this exploitation.

The government is criticised in the report for relying on individuals to know their own rights and thus to seek justice themselves. Not only do government policies regarding employment relations and immigration policy make this difficult, but workers consent to these conditions for fear that they themselves are breaking the law. Dr Craig, an author of the report makes this point saying that 'they become trapped in this situation because they are afraid of being reported to the police, they think they are breaking the law, and end up deeply in debt which they are told they will have to pay under threats of violence'. Recent changes to the  Overseas Domestic Workers visas mean that these fears are not misplaced as migrants, many of whom are in situations of forced labour, cannot leave as they now lose their right to remain in the UK when they stop working for their own employer.

It is not simply legislation that is important but also adequate regulation and employment. Weak regulation and enforcement in the UK has been described by the Joseph Rowntree Foundation as facilitating forced labour. Therefore the disincentive on the part of employers to comply is not simply a result of the level of the prospective fine, but the knowledge that that legislation is not enforced. The UK has no unified inspectorate unlike many of its European partners and an average employer can expect an inspection every 250 years. It is no wonder then that between 2007 and 2013 only 9 employers were prosecuted for non-compliance with the national minimum wage legislation.

An adequate response to the problem of forced labour and workplace exploitation would need to focus on the structural labour market conditions that facilitate such practices. Where there is legislation, it must be supported by adequate regulation and enforcement so that non-compliance is penalised.

The FLMG make it clear that immigration and forced labour are not coextensive. However, current immigration policy makes these workers particularly vulnerable to exploitation. The focus needs to be shifted towards positive rights for victims, not just criminal law approaches if Labour, or any party, are serious about addressing the concerns documented by the FLMG report.
---
26 December 2014:

The Red Pepper team chose their top 10 bloggers of the year, listed in no particular order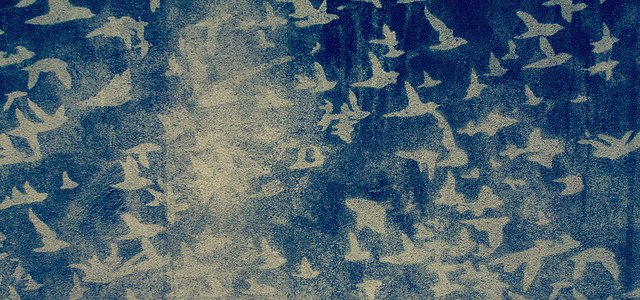 A better NHS
Jonathon Tomlinson is an NHS GP in Hackney who writes about the scandal of the NHS; 'its conversion into a pre-1948 (start of the NHS) market economy as a result of steady lobbying from UK and US private health insurers and a prevailing neoliberal political ideology'. @mellojonny

Bristling Badger
Provides detailed coverage of the spycops scandal, including the campaign for justice lead by activist women who had long-term relationships with undercover police. @MerrickBadger

Tree Hugging Hoolah
Following the supply chains of arms used in current conflicts, particularly incidents in Africa that barely receive coverage outside of the Francophone African press. More recently the writer has focused on tax avoidance closer to home.

Atomic Ephemera (tumblr)
Dr Jacquelyn Arnold explores nuclear civil defence, Cold War culture, psychogeography, atomic ephemera, public information films, hauntology and 1970s Britain. @drjacarnold

Another Angry Voice
This blog needs no introduction. Yorkshire man Thomas G. Clark regularly reaches tens and hundreds of thousands of people with his Facebook posts covering economics, philosophy and politics. @Angry_Voice

Kate Belgrave
Featuring interviews with people who rely on public services and have fought against the privatisation and erosion of those services. Kate shared the stories of the Focus E15 mothers well before their campaign hit the headlines. @hangbitch

The Void
'Narking off the state since 2005' - includes coverage of benefits cuts, perverse sanctions, workfare, the DWP and Job Centre shambles. @johnnyvoid

Gradient Lair
Trudy created this blog as a Black woman's space for reflection on art, media, social media, socio-politics and culture. @gradientlair

Tim Holmes
Writings on 'life, the world and current events', including commentary on the mainstream press.

Another Angry Woman
The personal blog of Zoe Stavri. 'Part anarchist. Part feminist. All angry... a mishmash of feminism, psychology, politics and navel-gazing'.
---
24 December 2014:

Our most famous museums and attractions are giving practical support and a veneer of legitimacy to the arms industry, writes Andrew Smith
'Museums belong to everybody. They exist to serve the public. They should enhance the quality of life of everyone, both today and in the future' - Museum Association Code of Ethics

It took the Tower of London less than a month to go from commemorating those that died in the war to playing its part in encouraging another. Millions may have visited the world famous site to pay their condolences, but while the last of the poppies were still on display, its world famous facilities were playing host to some of the biggest arms companies in the world.

The arms dealers weren't there to pay their respects; they were there for the Lockheed Martin sponsored Defence and Security 2014 event. The night was organised by the London Chamber of Commerce Defence and Security Committee, a body that includes representatives from major arms companies such as BAE Systems, Thales UK and Lockheed Martin, as well as UKTI DSO, the taxpayer funded arms export body.

The purpose of the evening, which cost £240 a head, was to bring arms dealers and arms company reps together with civil servants and industry analysts. Upon arrival they were greeted with a champagne reception, a 'luxurious' three course dinner and a chance to network and do business.

Unfortunately, the Tower of London is far from the only great landmark or public institution to take money from the arms trade. The Science Museum, Imperial War Museum and National Museums Scotland all join it on the long and disappointing list of well known tourist sites and public spaces that have played host to the arms trade over recent years.

Arms companies aren't just looking to hold events. Sponsorship agreements, such as that between the London Transport Museum and arms company Thales are a vital part of their quest for acceptability and normalisation. Educational events, such as the Edinburgh Science Festival and the Big Bang Fair have provided yet another opportunity to promote themselves and seek social legitimacy. Likewise, drone company Selex ES was among the main sponsors of the Commonwealth Games when they took place in Glasgow earlier this year.

Of course there are real and serious funding problems for a number of museums and public institutions. But that doesn't make companies that profit from war and conflict any more compatible with their educational objectives. Endorsements work both ways, so taking money to promote a company is not a morally neutral act. Furthermore, if arms companies and those that profit from war are not considered beyond the pale then is there anyone these institutions do consider to be off-limits?

These museums are part of the fabric of our society and should not be compromised or co-opted by the arms trade. Arms companies aren't cozying up to them because they have suddenly decided that they care about promoting arts, history or culture. It is because they come with prestige and it's good for business.

Unfortunately, by agreeing to take money from these companies, some of our most famous museums and attractions are giving practical support and a veneer of legitimacy to an industry that profits from the same war and conflict that the Tower of London was marking this winter.

Andrew Smith is a spokesperson for Campaign Against Arms Trade and tweets @caatuk
---
22 December 2014:

And other recommended reads from feminist blogger Emma Frankel-Thorin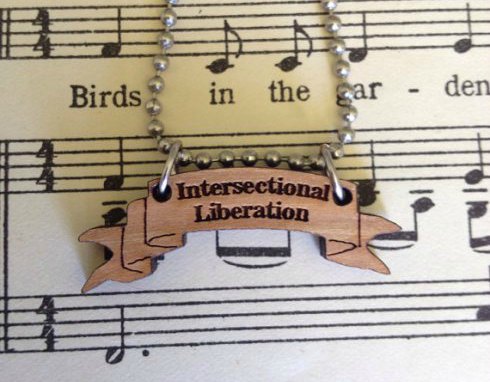 The Feminist Killjoy Gift Guide - There's something for every feminist here!

This is not what feminism looks like - if you don't practice what you preach you certainly can't wear the t-shirt.

A look at how media writes women of colour - Victoria Law writes for bitch media

Yes Geldof, they do indeed know that it is Christmas - Many Africans say the 1980s charity hit is a demeaning relic that can do more harm than good.

'There are no buts when it comes to women's humanity' - Lindy West writes

Transgender Day of Remembrance: Those we've lost in 2014 - Although we do need to remember & honour the dead, we need to spend a lot more time focusing on the living so that this stops happening.

Ferguson Defence Fund - If you can donate, please do.

Black in America cartoon - Things black people can't do that white people do without even thinking about it.

Parliament's failure to outlaw revenge evictions is yet another setback for renters, landlords, and democracy - Revenge evictions are frighteningly common & there is still no law to stop them from happening.

The pain of the watermelon joke - A very personal account about why some jokes can be so painful.

'My partner raped me, and I was the one prosecuted' - Our justice system is so far from being just.

How I sanitized the feminist outrage over the Montreal massacre - brings to mind the words of Margaret Atwood: 'Men are afraid women will laugh at them. Women are afraid that men will kill them'



Emma blogs at: www.emmaquitefrankly.blogspot.co.uk and Tweets: @ExtraFT
---
16 December 2014:

2014 marks the 20th anniversary of Red Pepper magazine - it's an exciting time to get involved!

Red Pepper magazine needs a temporary Political Organiser: £25,000 per annum, two days a week pro rata (flexibility with days), based in our London office, for a minimum period of 6 months with the possibility of extension to 9 months. Deadline for applications: Monday 12 January 2015.

The role of Political Organiser has become vacant on a temporary basis while our current Political Organiser is on maternity leave from the end of February 2015. The role has existed for two years - the first year was supported by a crowd funding campaign and since then it has, in part, been sustained with grant funding. The role was created as part of an ambitious business plan to expand Red Pepper's reach and political impact, while simultaneously boosting the project's sustainable income streams by attracting more subscribers and regular donors.

The Political Organiser is very much the public face of Red Pepper and is responsible for developing and maintaining Red Pepper's relationship with our key strategic constituencies, including trade unions, students groups, community activists and organisations. We are looking for someone that can act as a key ambassador for Red Pepper, build alliances with our constituencies and think strategically and creatively about raising the profile of Red Pepper.

To find out more about the background of the role email Jenny [@] redpepper.org.uk

How to apply

Please find below links to the job description and person specification, the application form and our equal opportunities and monitoring form.

If you would like to apply, please complete and return the application form (a CV is not an acceptable alternative) by Monday 12 January. We would be grateful if you could also return the Equal Opportunities monitoring form, although you are under no obligation to do so.

Please send your application as an attachment in an email to Jennifer Nelson at Jenny [@] redpepper.org.uk with 'Red Pepper Political Organiser (maternity)' in the subject line.

Political Organiser (maternity) Job Description and Personal Specification

Red Pepper Political Organiser (maternity) application form

Equal Opportunities monitoring form

Red Pepper seeks to promote equal opportunities and actively encourage women and BAME candidates to apply.

Deadline for applications: 6pm Monday 12 January 2015
---
11 December 2014:

Hannah Fair reports from the low-lying Pacific Islands, under imminent threat from climate change, where The Pacific Climate Warriors are taking direct action against the fossil fuels industry.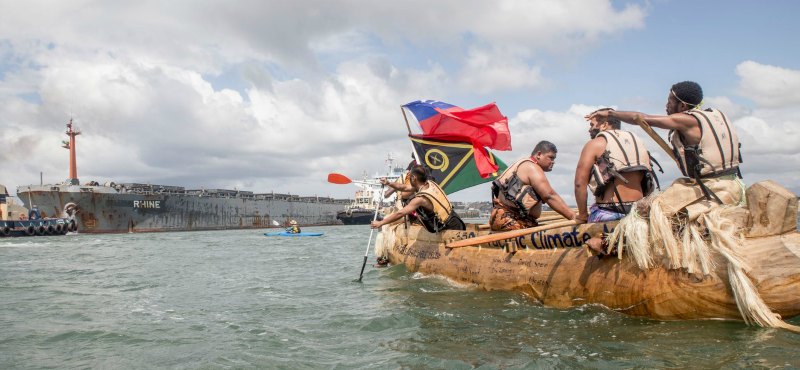 Tuvalu, Kiribati, The Marshall Islands; These low-lying coral atolls are often represented as drowning paradises, disappearing beneath the rising waves caused by anthropogenic climate change. Pacific islands pepper the rhetoric of politicians, journalists, and climate change campaigners. They stand in for urgency, for tragedy, for irony: the irony that the people who fuelled these climatic changes are not the people that now suffer this seemingly inescapable fate.

But what happens when these islands no longer stand in for the West's ecological incompetence? Or when they resist the narrative of their inevitable demise? When instead these islanders stand up for themselves and their homelands, and tell the world they are not drowning, but fighting?

Last month in Australia, this is what the Pacific Climate Warriors showed me. In October 2014 thirty Pacific Islanders from twelve countries came together to put their bodies (and their visas) on the line. From the highlands of Papua New Guinea to the Rock of Polynesia, these young people, warriors and activists came, united and blockaded coal ships, occupied banks, wept at the destruction of the Australian bush and sang, danced and laughed with joy. And I had the honour to join them.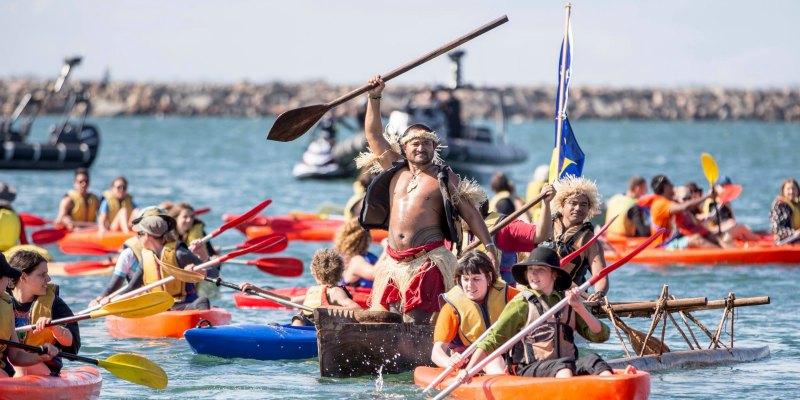 On Friday 17 October, with seventy plastic kayaks, a few hundred Australians, and five handcrafted canoes, the flotilla managed to stop ten out of eleven coal ships due to collect their cargo that day from Newcastle, New South Wales; the world's biggest coal export port. We held the waters and the beach for ten hours, while police aboard jet-skis impeded our vessels, at one point dangerously capsizing our largest canoe. The outrigger was snapped but the warrior spirit was not broken. With prayers and powertools the Vanuatu canoe was back on the water within half an hour.

Our adventures didn't end in Newcastle. Following the flotilla, many of the Warriors dispersed across the country, sharing their stories, as Australian allies undertook secret direct actions in solidarity with their island neighbours. In Sydney twelve Australians occupied the offices of Whitehaven Coal, the company leading the construction of the Maules Creek Coal mine; a project that is being vigorously opposed by activists, farmers, priests and doctors in Northern New South Wales. And for eight hours the foyer of the global headquarters of ANZ - one of the largest banks in the Pacific, and a major investor in fossil fuels - became a site of pasifika struggle and song, as up to eighty protestors occupied the lobby, performing haka and collectively projecting their voices using an Occupy-style 'human microphone'.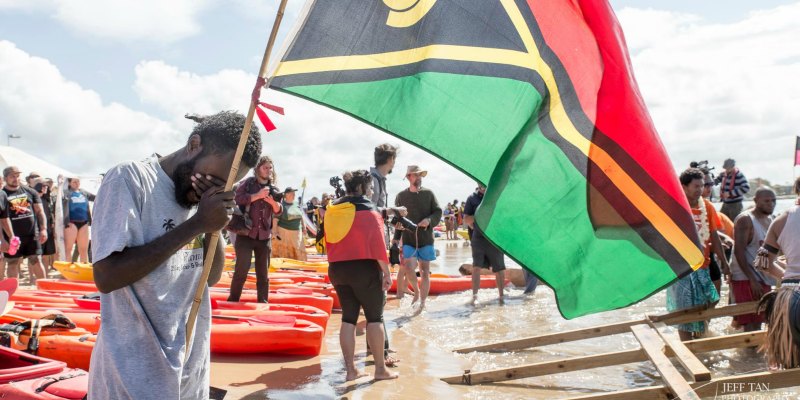 These Warriors, organising through the 350 Pacific network, were not 'professional protestors' or an international rent-a-mob. They were students, civil servants, conservationists and police officers who could no longer abide how the expansion of the Australian fossil fuel industry was diminishing their homelands. They were new to direct action, and they were brilliant at it.

If we take the Pacific Climate Warriors seriously (and in my mind there is no doubt that we must) then we must cast aside the misconception that these are nations of helpless victims and prospective climate refugees. Or that political action belongs only to their governments. And most of all that any of these places or people are expendable. As Carol Farbotko highlights, if Tuvalu becomes uninhabitable, we will have the won the argument for the urgency of action on climate change. But in all other senses we will have lost.

Here in the UK, at the 2007 Climate Camp, we carried the faces of those who would be hit first by climate change. Now we paddle side by side with those whose kitchens are flooded by kingtides. We claimed we were armed only with peer reviewed science. Now our armoury has expanded. Ask any of the Warriors and they'll tell you they have culture, heritage and religion on their side. They do not carry spears, but blessings from their elders, their God, their governments.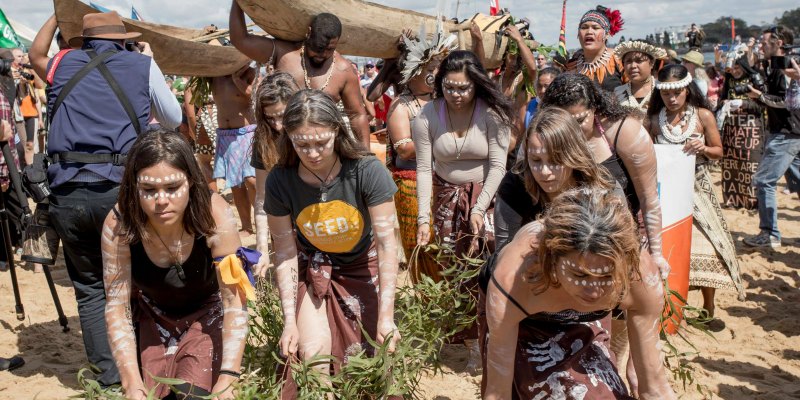 For the Climate Warriors, this is only a beginning. A fossil divestment campaign targeting ANZ bank has been launched across the Pacific and the College of the Marshall Islands in Micronesia has committed to divesting. The Pacific Climate Warriors campaign forces us to ask ourselves what does a climate movement led by those most imminently affected by climate change look like? And as allies on the other side of the world, how can we stand in solidarity? Does Pacific direct action challenge the practices and conventions of predominately white European climate activism? And how does Pacific piety and placing Christ at the centre of the struggle speak to the staunch secularity of the UK radical environmental movement?

Most of all, I hope this campaign signals a shift away from speaking for (or even failing to acknowledge) Pacific Islanders, and instead shines a light on how we stand alongside with our brothers and sisters in Oceania, as they stand up for the Pacific, for Australia and for all communities that are threatened by climate change.

Hannah is a UK climate activist and a PhD student researching grassroots responses to climate change in Pacific Island countries.

Photos by Jeff Tan, see the full album here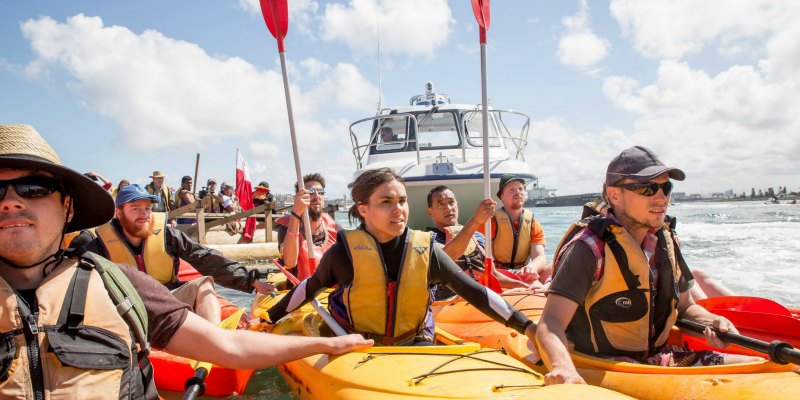 ---
8 December 2014:

This month Devon has announced that smokers and obese people will be denied all routine operations, and deaf people will get only one hearing aid. Caroline Molloy argues the end of the NHS is coming into focus and Devon is the canary in the coal mine.
'We constantly strive to improve services all in the best interests of the patient.. I sense a real optimism here in Devon because clinicians are inherently close to their patients… The patient must always come first...'

So said the Chair of the new North East & West Devon Clinical Commissioning Group (CCG) Dr Tim Burke earlier this year, introducing the system the 2012 Health Act set up.

So what does this optimistic vision look like on the ground?

Dr Burke's CCG has just announced that obese people and smokers in Devon will be denied ALL routine surgery. The Royal College of Surgeons slammed the move as 'unacceptable'. 

Shoulder surgery will also be restricted for everyone in Devon (obese or not), as part of a package of cost cutting measures, with further cuts to be announced shortly.

And deaf people will now only get a hearing aid for one ear, not two.

Justifying the decision Dr Burke told us that 'second hearing aids show far lesser cost effectiveness than the first'. And that 'the CCG has a legal duty to live within its financial resources and the prioritisation of services is helping us to do that.' 

Chris Ham, head of the Kings Fund think tank, this week extolled again the virtues of 'bilingual clinical leaders'. Others might look at the gap between rhetoric and reality in Devon, and consider 'bilingual' a kindly euphemistic term for its 'clinical leaders'.

The 2012 Act handed placed a duty on unaccountable CCGs to decide what healthcare needs get funded. In doing so they also abolished the ministers' previous, much stronger duty to secure or provide a comprehensive health service throughout England, which had existed in one form or another since 1948.

Because the CCGs had a few doctors prepared to accept the poisoned chalice and sit on their boards, this was 'giving power to doctors', politicians and the media told us.

Influential critics of the 2012 Health & Social Care Act including Clare Gerada, former head of the Royal College of GPs, argued in the British Medical Journal that in fact, the model was heavily influenced by a model of 'managed care organisations' which were cooked up by the young John Redwood and Oliver Letwin in the 80s as part of a drive towards a US-style insurance system, and recycled by Letwin into the Health & Social Care Act.

In this system, Gerada and colleagues suggested, CCGs - with their narrowed 'risk pools' compared to the National Health Service - were stage one, and a big shift to turning the NHS into a 'state insurance provider', as insiders like Mark Britnell had admitted. CCGs would be increasingly able (or forced) to decide who they cover for what, and who they buy it from. In effect, they would increasingly function as state-subsidised but incomplete healthcare 'insurers' (like Medicare in the US). As in the US, healthcare purchasing decisions would be taken increasingly by non-medical administrators like referral services and soon-to-be-privatised Commissioning Support Units. Easily cuttable subsidies would be provided increasingly via unaccountable, fragmented CCGs and even more atomised budget-holding individual patients - with top-up insurance necessary in future to get comprehensive healthcare coverage, if patients can afford it. All of this is now happening - though top-up insurance is still in its infancy.

So what of stage two? Health insurance 'purchasing' - more than hospital and other healthcare 'provision' - is where the biggest potential profits are, international comparisons show us. But even the most free-market gurus quietly admit that free competition doesn't actually work in terms of buying healthcare provision - and is hideously expensive beyond a level even a complicit state might not want to subidise. So stage two is 'integration', where insurance-resembling 'purchasers' (both state and private) might also 'integrate' with preferred state or private medical 'providers' in 'managed care organisations' (or similar terms) to try and control costs (ie, maximise profits/surpluses).

They would create 'care pathways' and 'care packages' that can conveniently be costed, priced and marketed - including a hefty nudge to expensive, poor, sick patients to change their ways or get shoved out of the queue. 

We're already on the path towards stage two, whether via the feting of 'managed care organisations' or through the similar 'lead providers' model (with providers taking control of purchasing through tiers of sub-contracting) though the latter has run into problems lately.

The poster child for 'managed care organisations' is Kaiser Permanante, whose supposed 'integrated', 'mutual', 'clinically-led', 'cost-contained' and 'preventative' approach is trumpeted by everyone from new NHS boss Simon Stevens to Health Secretary Jeremy Hunt and Shadow Health Secretary Andy Burnham.

In the US, Kaiser's supposed 'cost effectiveness' is also delivered by excluding the poorest and sickest from coverage.

Why the support for this model?

Health budgets are being slashed in a drive to save £20bn by 2015 - notwithstanding competing Labour and Tory promises to chuck it an 'extra' couple of billion, somehow. And someone has to carry the can.

Stage one - and the accompanying loss of the Secretary of State's duty to provide comprehensive healthcare - means that when even basic medical care is refused, the Health Secretary can claim this is 'a matter for local doctors', even as government funding decisions have pushed Devon CCG into a £14.5million deficit.

And stage two is being held up as the solution to all ills. The Kings Fund's Chris Ham's recent piece suggested that Kaiser-style managed care organisations were particularly good at both 'clinical leadership', saying '[M]edical leaders … are... equally fluent in management speak and clinical language. This means they are just at home in the boardroom as in the clinic'. They 'are able to ensure that the voice of clinicians is heard at the highest levels.' 

Ham goes on to say these 'clinical leaders 'are also able to work with clinical colleagues to ensure effective stewardship of resources'.

'This is merely 'management-speak' for denying useful care in the interests of protecting the bottom line,' says Professor Ted Schrecker, Global Health Research Fellow at Durham University.

To smokers, the obese, and mentally ill patients in Devon - disproportionately the poorest patients - it certainly seems that way.

It's worth noting too that Kings Fund, last year spent two days persuading a very reluctant focus group to agree that if NHS charges had to be introduced, it could start with 'less responsible' patients such as drinkers, smokers and those who missed appointments.

In Devon the cuts are showing elsewhere too. Recently a 16 year old girl in a mental health crisis was kept in a police cell for several days as there was no mental health bed for her anywhere. Under-18's non-emergency mental health needs should have been met by Virgin - to whom Devon have controversially outsourced child mental health services. Devon CCG have refused to say how much they have spent on child mental health services. Once patients get to an emergency situation, responsibility reverts to NHS England. In Devon 750 mentally ill people, including 28 children, have been detained in police custody because of a shortage of hospital beds in the last 12 months.

Also in Devon it emerged that over-stretched GPs are telling depressed patients to call a non-NHS helpline rather than approach their GP.

Beyond Devon

Is Devon a rogue CCG? Probably not, though the South West as a whole (along with the East of England) has fallen victim to some of the most ideologically pro-market health policies in recent years.

Devon is one of the largest CCGs in the country. So perhaps it is not surprising thus one of the first to run into serious problems. It is not the first to discover that the rhetoric about 'decisions closer to the patient' made by doctors, cannot be squared with the starving CCGs of funds that forces them to narrow their risk pool and withdraw necessary medical treatment from the NHS.

Devon offers us a reality check on the gap between the think tank rhetoric and the local realities. It is the canary in the coalmine, even as its leaders congratulate themselves as they provide political cover for politicians, and their colleagues leave the NHS in despair.

Meanwhile what do more thoughtful 'clinical leaders' actually want? Doctors such as those who have set up the National Health Action Party have got behind Allyson Pollock's NHS Reinstatement Bill (as have the Green Party). Most doctors want an end to this fragmented, expensive market madness. Pollock, along with National Health Action Party leader Clive Peedell, sees the 2012 Act as having finally 'abolished' the English NHS - though people haven't yet fully realised, as the NHS lives on as a logo or 'kitemark'. These health leaders have offered a legal routemap to restore the NHS, and have urged all politicians to sign up to it.

This article was first published on the Our NHS section of openDemocracy.
---
26 November 2014:

On Saturday 22 November over 3,000 people gathered to discuss what next for the campaign that makes the socialist case for Scottish independence.
Key speaker Tariq Ali declared: 'What happened in Scotland over the last two years was, and still is, astounding. So astounding that most people in the rest of the UK do not fully comprehend it…

'In all my years of political activism I've not seen anything on this scale. And it doesn't feel like we lost'



He criticised mainstream media coverage of the referendum, particularly the BBC, and called for new and alternative media outlets to be established. He urged the campaign to focus next on getting sympathetic representatives into Westminster.

'Project fear can win once, it can't win twice,' he said, predicting a second referendum with a Yes result.

At the close of the event Alan Bissett read The People's Vow. Read the full People's Vow on the RIC website.



The BBC produced a short video report of the day: 'Meeting Scotland's new radicals'. And RIC are fundraising to produce their own film about the event.

Since the conference the campaign continues to move quickly; this weekend will see the largest protest against Trident at Faslane Naval base in a decade.

In the next issue of Red Pepper magazine RIC organiser Jonathon Shafi writes from behind the scenes to explain practically how the campaign has managed to grow so quickly and what will come next.
---
25 November 2014:

Protestors in Ferguson have posted an open letter after a grand jury decided not to indict police officer Darren Wilson for the fatal shooting of unarmed 18-year old Michael Brown back in August 2014

The message, in its entirety, has been posted below.
The Results Are In. An Open Letter from Protestors On The Grand Jury Decision (11.24.14)

In Ferguson, a wound bleeds.

For 108 days, we have been in a state of prolonged and protracted grief. In that time, we have found community with one another, bonding together as family around the simple notion that our love for our community compels us to fight for our community. We have had no choice but to cling together in hope, faith, love, and indomitable determination to capture that ever-escaping reality of justice.

After 108 days, that bleeding wound has been reopened, salt poured in, insult added to the deepest of injury. On August 9th, we found ourselves pushed into unknown territory, learning day by day, minute by minute, to lead and support a movement bigger than ourselves, the most important of our lifetime. We were indeed unprepared to begin with, and even in our maturation through these 108 days, we find ourselves reinjured, continually heartbroken, and robbed of even the remote possibility of judicial resolution. A life has been violently taken before it could barely begin. In this moment, we know, beyond any doubt, that no one will be held accountable within the confines of a system to which we were taught to pledge allegiance. The very hands with which we pledged that allegiance were not enough to save Mike in surrender.

Once again, in our community, in our country, that pledge has returned to us void.

For 108 days, we have continuously been admonished that we should "let the system work," and wait to see what the results are.

The results are in.

And we still don't have justice.

This fight for the dignity of our people, for the importance of our lives, for the protection of our children, is one that did not begin Michael's murder and will not end with this announcement. The 'system' you have told us to rely on has kept us on the margins of society. This system has housed us in her worst homes, educated our children in her worst schools, locked up our men at disproportionate rates and shamed our women for receiving the support they need to be our mothers. This system you have admonished us to believe in has consistently, unfailingly, and unabashedly let us down and kicked us out, time and time again.

This same system in which you've told us to trust - this same system meant to serve and protect citizens - has once again killed two more of our unarmed brothers: Walking up a staircase and shot down in cold blood, we fight for Akai Gurley; Playing with a toy after police had been warned that he held a bb gun and not a real gun at only twelve years old, we fight for Tamir Rice.

So you will likely ask yourself, now that the announcement has been made, why we will still take to the streets? Why we will still raise our voices to protect our community? Why will still cry tears of heartbreak and sing songs of determination?

We will continue to struggle because without struggle, there is no progress.

We will continue to disrupt life, because without disruption we fear for our lives.

We will continue because Assata reminds us daily that "it is our duty to fight for freedom. It is our duty to win. We must love and support one another. We have nothing to lose but our chains."

Those chains have bound us-all of us- up for too long. And do not be mistaken- if one of us is bound, we all are. We are, altogether, bound up in a system that continues to treat some men better than others. A system that preserves some and disregards others. A system that protects the rights of some and does not guard the rights of all.

And until this system is dismantled, until the status quo that deems us less valuable than others is no longer acceptable or profitable, we will struggle. We will fight. We will protest.

Grief, even in its most righteous state, cannot last forever. No community can sustain itself this way.

So we still continue to stand for progress, and stand alongside anyone who will make a personal investment in ending our grief and will take a personal stake in achieving justice.

We march on with purpose. The work continues. This is not a moment but a movement. The movement lives.

This letter was written and signed by numerous protestors and supporters, too many to list. Permission is granted in advance for reproduction by all outlets.
---