15 February 2015:

Enter our free prize draw to win a place on Stir To Action's workshop - worth £75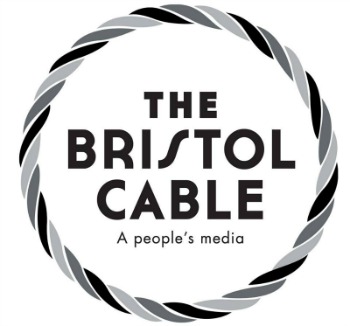 The wonderful folk over at Stir To Action have organised a six-month programme of training workshops in Bridport, Dorset to build the co-operative capacity of local communities. These workshops will introduce participants to new tools, innovative strategies and the practices that can enable us to face up to climate change, financial crises and the other social problems we currently experience.

We have one free place to give away for the workshop on Citizen Journalism, facilitated by The Bristol Cable Co-op on how to create a local platform for citizen journalists.

Using participative methods these sessions will look at the state of local media, provide an insight into the strategies and challenges of setting up a media co-operative, explore the dilemmas of the editorial process and produce a story using multimedia. Participants will have the opportunity to publish their story that stems from the workshops on stirtoaction.com and we hope our lucky winner will be inspired to get involved in local radical media projects, including The Bristol Cable and Red Pepper.

The workshop will take place 7 – 8 March, 10am – 5pm at Chapel in the Garden, Bridport, Dorset. Normal price £75. Sessions from 10am to 5pm on both days. To find out more about the workshop, take a look here.

To win the free place email kitty@redpepper.org.uk with the subject line Citizen Journalism by Sunday 22 February at 6pm. There is one place available. The winner will be notified by 1pm, Monday 23 February.

Please note that this is a free prize draw and the winner will be selected at random. Entrants will receive the Red Pepper email newsletter and you can always click unsubscribe should you wish.
---
14 February 2015:

On Global Divestment Day Chris Garrard says its time for cultural institutions to cut their ties with the fossil fuel industry

It seemed like an ordinary Sunday afternoon at the British Museum. But it was to be the setting for a most grotesque affair, to stretch even the singular powers of the world's greatest detective...



Last Sunday, the British Museum's Great Court came to a standstill as Sherlock Holmes, Dr Watson and a unit of Victorian cops uncovered a crime scene. Hundreds of museum-goers gathered to watch, as the detective and his companion investigated a writhing oil spill flowing down the museum's stairs. Holmes, equipped with trademark pipe and magnifying glass, quickly reached his conclusion…

'The British Museum is harbouring the world's biggest corporate criminal – BP!'

This was the latest guerrilla performance from our theatrical activist troupe BP or not BP?. It comes at a moment when our most prestigious cultural institutions are under scrutiny for their relationship with this oil giant. Just last month, the Tate was forced to reveal that its much-vaunted BP sponsorship amounted to just 0.5% of the gallery's income over a 17-year period. The average cost to BP of buying the Tate's support for a year was £224,000 - about the same as a 30-second TV advert during the X-Factor final.

BP has been a corporate sponsor of the British Museum – the UK's most popular visitor attraction - for 25 years, painting itself as a generous patron. In reality, BP makes meagre contributions to the museum, out of its budget of billions, in order to splash their logos on gallery walls and cleanse their brand image. Without the social legitimacy that cultural sponsorship buys, BP would struggle to push its risky projects like tar sands extraction and Arctic drilling. Its prestigious partnership with the British Museum also helps to distract from its role in creating unstoppable climate change.

But where does Sherlock Holmes come in? Well, in the criminal trial over Deepwater Horizon in 2012, BP admitted guilt on 14 charges of misconduct and neglect in relation to the explosion that killed 11 oil workers and caused the massive spill. BP also admitted lying to the US Congress and was forced to pay $4.5bn (£2.8bn) for its wrongdoing, the largest criminal fine in history. BP is now in court for an on-going civil case, where the company could be fined a further $13.7 billion under the US Clean Water Act, with the final outcome expected in April.

The Museum's next BP-branded exhibition is Enduring Civilisation: Indigenous Australia. As BP pollutes indigenous communities from Canada to West Papua, and causes climate change in drought-stricken Australia, the company is plastering its logo over artefacts from the cultures harmed by its activities.

The British Museum is one of four cultural institutions – alongside the Tate, the Royal Opera House and the National Gallery – that are currently sponsored by BP as part of a 5-year block partnership. This deal is due for renewal by 2016/17, meaning that Trustees and board members will be starting to debate the issue now. If we want to get this deal dropped, 2015 will be a pivotal year to take action.

Today, on Global Divestment Day, campaigners across the world are calling for universities, religious bodies, councils and pension funds to cut their ties with the fossil fuel industry. It's time our cultural institutions did the same – but this won't happen unless we keep building the pressure.

Holmes successfully identified the criminal, but alas! The oily villain escaped into the museum. As the audience applauded our surprise performance, we were already preparing our next move: a mass public 'detective flashmob' to track down BP…

BP or not BP? invite you to join their next flashmob performance inside the British Museum on Sunday 29th March 2015 at 3pm, to help catch this dangerous criminal and stop the Museum from aiding and abetting BP's crimes.

Email info@bp-or-not-bp.org for more details. You can also join the Facebook event and follow BP or not BP? on Twitter for updates.

BP or not BP? is part of the Art Not Oil coalition; you can sign their joint petition against BP sponsorship.
---
13 February 2015:

In the opening post of a new blog project, the anonymous 'Maid in London' describes her first day cleaning a luxury London hotel

Hi. I'm new here. I'm a room attendant – what may have been known in the past as a 'chambermaid' – but basically, a cleaner.

I work in the Housekeeping department of a luxury Four Star hotel in London made up of 350 bedrooms for the rich, the even richer, and people who managed to get cheap internet deals.

My agency contract guarantees me a wage of £24 per week. No I didn't miss a zero there. That's four hours work at the minimum wage of £6.50 an hour.

I'm expected to clean 16 rooms in a 7.5 hour day with a 30 minute unpaid lunch break that goes in the blink of an eye. That's 20 minutes to: change a double (or Queen or Kingsize) bed, perfectly plump and press four pillows, dust two bedside tables, pictures, a desk, an office chair, a table, clean a hospitality tray and replace tea, coffee, milk, sugar and cookies, wipe and 'mop' a bathroom (with a floor duster), wash any dirty cups or glasses, replace soap, shower gel, shampoo, conditioner and body lotion, fold all towels and bath mat, wash a sink and bath/shower and toilet, polish all chrome and hoover everywhere.

Right.

The housekeeping department is all women save for a couple of supervisors and around four young male laundry porters. We're a workforce of around 45 and we're Indian, Nigerian, Sri Lankan, Italian, Romanian, Bulgarian, Hungarian, Polish, Lithuanian, Czech and Latvian. Around 35 of us clean at least 10 rooms per day, covering the entire, five floor, 350 room hotel.

The first three days are training - shadowing and working with a long-term worker.

I had my first day today, trained by a twentysomething Indian woman – Adhira* - who literally seemed to dance around the bed, the room and bathroom spraying, tucking, smoothing, straightening, hoovering and wiping.

She's been doing the job for five years on an agency contract. I learn she has a three year old daughter. I ask why she hasn't been taken on by the hotel direct. She mumbles something about how she had got pregnant so they did not take her on at the time.

I ask her if we're really expected to do 16 rooms per day? 'You cannot do it' she says bluntly. 'It is too hard. Too hard'. She is in a constant state of motion and seemingly exhausted and agitated at the same time. She drinks Red Bull for breakfast.

Some of the rooms are in a worse state than others. Departure rooms are the worst as they require a total overhaul and supervisors will come and check everything afterwards. Occupied rooms which don't need a linen change can be spruced up rapidly without the need to hoover or wipe down too much.

As I fumble along, unused to the pace, Adhira chides me, 'Faster, faster, faster'. I know that's the logic of capitalism but no one had ever said it to me, over me, like that before.

It's also pretty hard to keep up when half, literally, half of all the bedding we're putting down is marked in some way and needs to be taken off and replaced again, and when your hoover's held together with gaffer tape and the end keeps falling off, it's pretty stressful. But, you have to go 'Faster, faster, faster...'

This blog isn't going to be just about how exploitative this work and the luxury hotel industry and the agencies that profit from it are, although you will hear all about that. This is also about getting organised and fighting back. There have been enough stories and exposes, and journos in aprons and hidden cameras all pointing out the victimisation we are subject to. But that hasn't changed very much. Standing up to these empires, together, will...

*All workers' names will be kept confidential

Follow Maid in London's blog at maidinlondonnow.blogspot.co.uk
---
11 February 2015:

Oliver Eagleton writes on the arrest of activists and the growing revolt over austerity

Four prominent anti-austerity campaigners including Socialist Party TD Paul Murphy were arrested in Dublin last Monday. During his twelve hour detention, Murphy was questioned about a protest last November in which demonstrators surrounded the car of Joan Burton, a Labour Party politician who has extended neoliberal cuts and Troika-backed privatisation since her appointment as Tánaiste. The commotion, which saw Burton held up for over two hours in a working class suburb, and the subsequent crackdown (which will result in up to forty more arrests over the coming days) highlights several key developments in Ireland's struggle against austerity.

First, an appetite for civil disobedience, sit-down protests and mass rallies against the government's introduction of water charges testifies to the population's growing disenchantment with parties such as Labour. A Milward Brown opinion poll found that 73 per cent of Burton's electoral support was based on the condition that she "should end the government's austerity policy". And it is increasingly clear, from her seething reception in working class communities and from the mounting acclaim of figures like Paul Murphy, that voters have not abandoned these demands: rather, more and more are willing to actualise them. A large-scale boycott of the insidious water charges – which will make citizens pay twice, through both income tax and meter charges, for this basic human necessity – is already underway. Candidates who challenge the principles of austerity, not merely on the basis of Keynesian budget-balancing (ie. Sinn Fein) but through a radical indictment of the capitalist system, are soaring in popularity. Last weekend, a Syriza delegation trip to Ireland packed out lecture halls and community centres in the capital. If these facts are anything to go by, it appears that a movement of dissent, spearheaded by unapologetically Trotskyist outfits like the Socialist Party, will soon disrupt establishment politics in Ireland.

Yet the second, more nefarious trend demonstrated by Monday's arrests is the government's move towards political policing. After 200,000 people marched against the water charges on November 1, several concessions were put forward in a last-ditch attempt to assuage public discontent: Irish Water (the new, soon-to-be privatised body in charge of water infrastructure) pushed their registration deadline back to February, rates were lowered, and, in an act of tear-jerking magnanimity, prices were dropped for households with water deemed "undrinkable". The Anti-Austerity Alliance, a coalition of TDs and local councillors united in opposition to water charges, rightly stated that this minor easing of the tax is not sufficient, nor does it satisfy large swathes of the electorate for whom abolition is the only option. Indeed, the campaign for non-payment has only gained momentum since the introduction of these measures: a survey taken prior to the government U-turns says one in five will ignore their bills in April, whereas this month's poll on TheJournal.ie sees that figure rise to 54%.

Enda Kenny's cabinet are well aware that resistance on this scale would threaten the fundamental tenent of their administration – namely, unwavering compliance with EU/IMF bailout conditions. Hence January's leaked European Commission draft document which expresses the Irish government's "fear [at a] boycott of new water charges" and predicts that the programme's implementation "is likely to take years". This week therefore marks the ruling parties' acknowledgement that, since support for austerity cannot be won via cheap concessions, rejection of austerity must be suppressed via police raids, unwarranted detentions, and the demonisation of peaceful protest. Yesterday, four more protestors including a sixteen year-old boy were arrested at their homes under suspicion of "falsely imprisoning" Joan Burton during the November rally. Despite the government's refusal to comment on "Gardaí matters", there can be no doubt that the timing of these investigations (just prior to Irish Water billing) and the excessive mobilisation of state power (six officers were sent to apprehend Murphy) constitute a grossly authoritarian attempt to denigrate the Anti-Austerity Alliance at this critical point in the struggle.

The smear campaign directed at opponents of austerity has not come solely from Kenny's government, however. It has permeated media reports and political commentary since demonstrations began, reaching a new low during the past two weeks. The Weekend Review ran a front page story titled "The Privileged Revolutionary" replete with Paul Murphy's smiling headshot. One minister likened anti-austerity activists to Islamic State, while yesterday's Irish Independent stated that those impeding Burton's passage were "local thugs with criminal records". It is not difficult to uncover the intention behind this: the aim, from respected broadsheets and elected representatives alike, is to attach unfounded stigmas about the working class – violence, criminality and so on – to the emerging left movement, and thereby vilify it as an imposition on "respectable society".

If we are to foster the potential for a Syriza-like uprising in Ireland, and protect the right to free association in Europe, it is necessary to counter such propaganda through working class unity. The Socialist Party has called protests at Irish embassies in England and Wales for today, 11 February, recognising that international solidarity is the appropriate response to Ireland's flagrant persecution of activists and misuse of police.


---
11 February 2015:

When it comes to engaging women, Labour needs a plan that's less Ocado van and more Casserole Club, writes Anya Pearson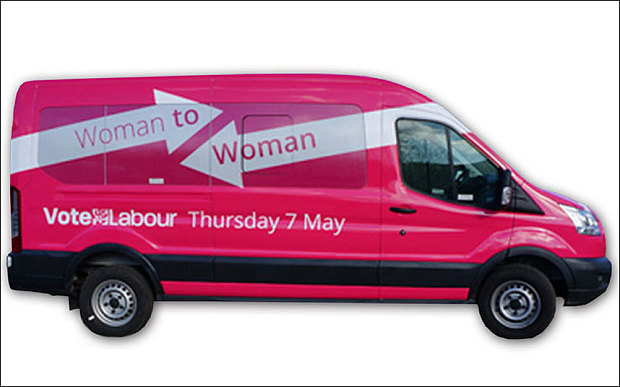 What is it with Labour and vans? Whether you think it's cerise, magenta, or Persian rose, Labour have announced they'll be hitting the road in a touchy-feely pink van to "reach out to women" ahead of the election and create a "Domesday Book" of women's electoral wishes. Their slogan, 'woman to woman' may be well-intended. However, it sounds a bit too much like the title of a sex and relationships book pressed into your hands by a well-meaning aunt, or the fictional feminist bookstore 'Women and Women First' in Fred Armisen and Carrie Brownstein's comedy 'Portlandia'. In any case, it hasn't quite hit the target.

Harriet Harman's plans for a dedicated women's campaign bus, which will visit 70 constituencies before May in order to ask women what they want from a Labour government, has already been met with derision on Twitter. Comments that the van comes across as patronising as a 'Bic for Her' stand alongside more serious claims that the bus will in fact put women off voting for Labour in the first place. So where exactly are the Labour women's campaign going wrong?

Labour still have a formidable set of priorities to help attract female voters: supporting women to balance work and childcare; helping older women who are working longer and looking after relatives; taking tougher action on domestic violence; tackling the pay gap and raising women's living standards; and striving to achieve gender-balance in government.

However, the approach that Harman has taken in this particular campaign strategy reveals a lack of understanding about engaging women in politics for two important reasons.

First, I am not convinced that the majority of female voters will readily unite over their gender identity above other factors such as class, age, ethnic identity, regional identity, profession, whether they are mothers, whether they are disabled, and so on. It's true that women have suffered disproportionately under austerity measures, with more cuts to jobs, benefits and vital services putting them in 'triple jeopardy' according to the Fawcett Society.

But there is clearly much less uniting two women of different backgrounds in the same town than there is a group of parents battling to keep local Sure Start centres open so they can carry on working. That's not to denigrate explicitly female-led organisations such as domestic violence campaigners Sisters Uncut, for which there is clearly a need. Generally speaking, though, women will mobilise politically on a far broader interest base than just their gender. Local activist groups, explicitly feminist or otherwise, are better at recognising this than the Labour party.

This brings me to my second point. This may be 'kitchen table' politics, but the short election campaign shouldn't feel like a shopping list. Starting a national conversation about the political priorities of women is important, but the execution will still feel too much like the 'delivery' style politics of old. Labour needs a plan that's less Ocado van, more Casserole Club.

With this in mind, the edited collection that Rosie Rogers and I put together, 'Riding the New Wave' is full of ideas from real life feminist activists on how to do this – centring on the fact that Labour can still prove itself to be a vehicle for lasting social change if it genuinely engages with local campaigns and shows that there's meaning in the movement.

This entails campaigning in partnership with groups like UK Feminista, the men and women in the Spartacus Network, as well as the myriad local groups set up to bring about positive change in their communities. When Barbara Keeley and local Labour councillors lent their support in the to the hundreds of parents and carers protesting about the closure of the Sure Start centres in Salford last summer, Labour representatives showed that they were behind local people when it mattered most. Saving the centres in Irlam, Walkden and Lower Broughton demonstrated that politics can make a massive difference to people's lives.

Labour needs to show its politics can work in the spaces people have created in their towns and cities, instead of just driving through.

Anya Pearson is assistant editor at the Fabian Society and co-editor of Compass and Fabian pamphlet 'Riding the New Wave: Feminism and the Labour Party' with Rosie Rogers. She tweets at @AnyaRPearson 
---
9 February 2015:

Enter our free prize draw to win a pair of tickets to see How to Hold Your Breath
Earlier this year we interviewed Maxine Peake about her socialist roots. This week we have two tickets to give away for her latest show:

'Embark on an epic journey through Europe with sisters Dana (Maxine Peake) and Jasmine as they discover the true cost of principles in this twisted exploration of how we live now. Starting with a seemingly innocent one night stand, this darkly witty and magical thriller by Zinnie Harris dives into our recent European history'.

'A truly titanic performance from Maxine Peake' Time Out

To enter, simply email jenny@redpepper.org.uk by 6pm Friday 13 February, with the subject line 'How to Hold Your Breath'.

Read more about the show on the The Royal Court Theatre website

Terms and conditions apply. Prize is valid Tuesday-Saturday until 21 March 2015. Subject to availability. Prize is as stated and cannot be transferred or exchanged.
---
3 February 2015:

Charges have been dropped against nine members of London Palestine Action who occupied the roof of an arms factory near Birmingham.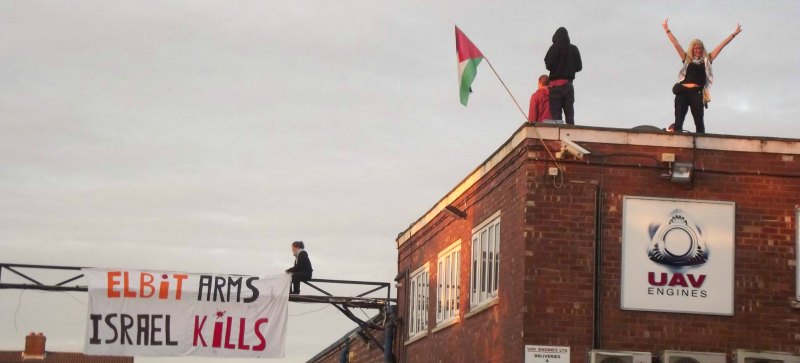 When nine of us climbed on to the roof of an Israeli drone engine factory last August, Israel's assault on the besieged Gaza strip was in its 28th day. Already 1865 Palestinians were dead, including 430 children; 9567 were Injured; 5500 houses had been destroyed and a quarter of a million – one in six Gaza residents - were refugees.

The offensive would continue for another 23 days, with the death toll rising to 2205 plus half a million displaced according to the United Nations. Our action was part of huge mobilisations for Palestine and Boycotts, Divestment and Sanctions against Israel, including 150,000 on the streets of London and copycat rooftop occupations at Thales in Glasgow and Elbit in Melbourne.

UAV Engines, owned by Israel's biggest arms producer Elbit Systems, and based near Litchfield, manufactures engines for the Hermes 450: Israel's 'field tested' and 'combat proven' weapon of choice. Armed drones are increasingly substituting financially and politically expensive F16s, tanks and soldiers on the ground in Israel's wars.

The decision taken by the CPS to drop charges against us shows us that either Elbit Systems were unwilling to testify in court about their activities or because the UK government was unwilling to comply with the court's order to disclose information it holds about licenses for arms exports to Israel, or both. The focus of the case was going to be whether or not Elbit were engaged in 'lawful activity' at the factory. Our contention was that the entire enterprise and arms trade with Israel are unlawful.

If we had had our week in court, the Judge would have heard expert testimony from Amnesty International; Al Mezan Director Mahmoud Abu Rahma; Channel Four News' Paul Mason; Norwegian surgeon Dr Mads Gilbert; and our own eyewitness testimonies from Operation Cast Lead in 2008-2009, and Operation Pillar of Cloud in 2012.

Out of a total death toll of 1410 during Cast Lead, death by drone was the key method of killing with 513 people including 116 children killed according to the Al Mezan human rights organisation.

Israel's next operation – Pillar of Cloud - was launched in November 2012 and lasted eight days. It set a precedent in that it was entirely carried out through aerial bombardment and relied on drone reconnaissance including 14 aerial strikes documented by Human Rights Watch 'for which there was no indication of a legitimate military target'.

According to researchers at Drone Wars UK, Operation Protective Edge saw 831 significant strikes in 51 days, not including minor strikes.

The charges against us may have been dropped but we still charge Elbit, Israel and the British government

Allegations of war crimes and the deliberate targeting of civilians and civilian infrastructure have been leveled at Israel by multiple human rights organisations and international agencies. The charges against us may have been dropped but we still charge Elbit, Israel and the British government with direct perpetration and complicity with crimes against humanity. Israel's humiliating and collectively punishing blockade of Gaza, as defined by the UN Goldstone Report of 2009, is in its tenth year. This itself is a daily war crime.

The legal net needs to and will close in on Israeli impunity. Whether it's the Palestinian Authority taking claims to the International Criminal Court or citizens taking direct action which forces implicated companies to respond – in our case, a silent dropping of our charges – we know that the UK government and these arms companies are running scared.

The de-sensitized, joystick killing that drone operators engage in, one hand on a virtual trigger, the other conceivably in a bag of popcorn, on the other side of the world (RAF Waddington in Lincoln in the case of strikes in Afghanistan) represents a new culture and industry of killing which allows for unaccountability, impunity and desensitization which make mass murder easy, clean, and distant.

History has shown us how separation and bureaucratisation within ideological projects focused on eliminating dissidents and 'problem populations' have unfolded. Our fight against militarisation is also the fight against the demonisation and dehumanisation of any group or class.

We hear so much scaremongering from the political Right in this country about 'home-grown terror' and how 'Muslims must do more to stop it'. Well there's terror being planned and produced right here in the UK just outside Birmingham, but not in a mosque as Fox News could have us believe, but in arms factories, like UAV Engines, equipping Israel to massacre Palestinians in Gaza, and the government is doing nothing to stop it.

Can you really spend two days on the roof of a drone factory, allegedly cost a company thousands in delayed exports and 'get away with it'? It seems you can and the message from us is, 'Up the Ante', take direct action. Echoing Palestinian civil society groups, the UK government needs to shut UAV Engines and impose a two way military embargo on Israel. There is no place for these companies or any trade with apartheid Israel whilst it continues to violate international law and human rights on an ever more violent scale.

@londonpalestine
---
26 January 2015:

And other recommended reads from feminist blogger Emma Frankel-Thorin

Russian government bans transgender people from driving - Not to detract from our own issues of transphobia here in the UK but this is really quite something.

Social media, online dating and Twitter pals: In defence of the internet - This is very beautifully written by a close friend of mine. Coincidentally we met through Twitter.

Woman brilliantly shuts down man who accuses her of lying on OkCupid - This man got owned and it was glorious!

Trolls and martyrdom: Je ne suis pas charlie - Although I too am absolutely horrified by the attacks, I will also not defend a racist publication.

One student's tweets call out the biggest hypocrites marching for free speech in paris - Silly, clickbait title but excellent series of tweets on hypocrisy among world leaders regarding recent events in Paris.

After the Paris attacks against Jews, some questions for the rest of the left - Silence from the left is pushing many of us away.

Trans life: getting the haircut you want isn't always cut and dried - This is an absolutely wonderful barbers frequented and recommended by most people I know.

Now that white people have declared 'bae' over, black people can use it in peace - Majority culture's adoption of the word, stolen from African American vernacular, distorted it to the point of misuse and meaninglessness.

Friends (sitcom): Where are they now? - Something a little more light hearted. I think it makes some really good points whilst also making me giggle.



Emma blogs at: www.emmaquitefrankly.blogspot.co.uk and Tweets: @ExtraFT
---
7 January 2015:

It is not only migrants who are vulnerable to forced labour. As workers' rights are eroded, it is becoming a growing problem for us all, writes Emily Cousens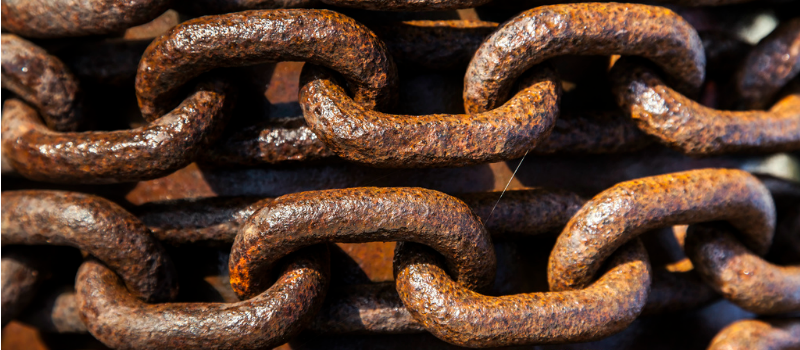 The announcement in December by Ed Milliband, that the Labour party will legislate to stop the exploitation of workers, is a welcome move. It comes in the wake of both the modern slavery bill, to be enacted in early 2015, and September's comprehensive report from the Forced Labour Monitoring Group (FLMG).

The report highlighted many of the limits of the modern slavery bill as it was going through parliament. It pointed to the need for governments to treat forced labour as a separate issue from human trafficking and to distinguish it in legal and policy terms from the often conflated problems of 'modern slavery', 'unfree labour' and 'servitude'. The FLMG argue that forced labour should be understood as at the extreme end of an exploitation continuum and so the Labour party's move to legislate to define different types of exploitation is in the right direction.

However, finding evidence of exploitation is extremely difficult, especially given that these plans do not go as far as to criminalize the undercutting of wages. Despite current estimates suggesting that forced labour affects at least 3000- 5,000 workers in the UK, the element of force is becoming more invisible and subtle. Determining an abuse of power is difficult given that it is not just direct force but other practices such as debt, underpayment, accommodation ties or excessive productivity targets that is used to manipulate a worker's ability to freely consent in such practices. On top of this, the individualising of employee protection makes it hard for worker's to report and seek justice for exploitation.

The Labour party are also linking forced labour to  immigration; something the FLMG caution against. Whilst such exploitation does disproportionally affect immigrants, local people are also are being forced to work in such conditions. The prevalence of forced labour in the UK is a consequence of a focus on flexible labour markets and job creation and the expense of workplace rights and employee protection.  

For this reason, tackling these issues requires addressing the structural nature of the phenomenon. Milliband is right when he says that the 'Tories and UKIP turn a blind eye to exploitation and undercutting because it is part of the low skill, low wage, fast-buck economy they think Britain needs to succeed'. However, the Labour party's policy also treats these cases of exploitation as a criminal aberration.

In fact, the Migration Advisory Committee's (MAC) sees this exploitation as a structural phenomenon that the UK is particularly vulnerable to. It if a form of exploitation that is disproportionately linked to long supply chains which enable exploitation to be 'exported' further down. For this reason forced labour is particularly concentrated in sectors where there are requirements for low skilled, manual low paid flexible and temporary labour, including certain lines of food production and processing, hospitality, cleaning, construction and care. However, since the introduction of the modern slavery bill, the government has chosen not to legislate on requirements for companies to audit their supply chains and the labour proposals are also failing to address the supply chains that facilitate this exploitation.

The government is criticised in the report for relying on individuals to know their own rights and thus to seek justice themselves. Not only do government policies regarding employment relations and immigration policy make this difficult, but workers consent to these conditions for fear that they themselves are breaking the law. Dr Craig, an author of the report makes this point saying that 'they become trapped in this situation because they are afraid of being reported to the police, they think they are breaking the law, and end up deeply in debt which they are told they will have to pay under threats of violence'. Recent changes to the  Overseas Domestic Workers visas mean that these fears are not misplaced as migrants, many of whom are in situations of forced labour, cannot leave as they now lose their right to remain in the UK when they stop working for their own employer.

It is not simply legislation that is important but also adequate regulation and employment. Weak regulation and enforcement in the UK has been described by the Joseph Rowntree Foundation as facilitating forced labour. Therefore the disincentive on the part of employers to comply is not simply a result of the level of the prospective fine, but the knowledge that that legislation is not enforced. The UK has no unified inspectorate unlike many of its European partners and an average employer can expect an inspection every 250 years. It is no wonder then that between 2007 and 2013 only 9 employers were prosecuted for non-compliance with the national minimum wage legislation.

An adequate response to the problem of forced labour and workplace exploitation would need to focus on the structural labour market conditions that facilitate such practices. Where there is legislation, it must be supported by adequate regulation and enforcement so that non-compliance is penalised.

The FLMG make it clear that immigration and forced labour are not coextensive. However, current immigration policy makes these workers particularly vulnerable to exploitation. The focus needs to be shifted towards positive rights for victims, not just criminal law approaches if Labour, or any party, are serious about addressing the concerns documented by the FLMG report.
---
26 December 2014:

The Red Pepper team chose their top 10 bloggers of the year, listed in no particular order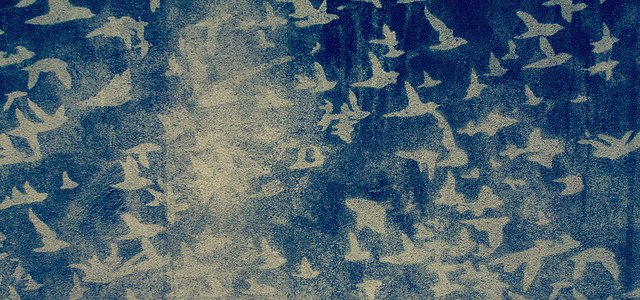 A better NHS
Jonathon Tomlinson is an NHS GP in Hackney who writes about the scandal of the NHS; 'its conversion into a pre-1948 (start of the NHS) market economy as a result of steady lobbying from UK and US private health insurers and a prevailing neoliberal political ideology'. @mellojonny

Bristling Badger
Provides detailed coverage of the spycops scandal, including the campaign for justice lead by activist women who had long-term relationships with undercover police. @MerrickBadger

Tree Hugging Hoolah
Following the supply chains of arms used in current conflicts, particularly incidents in Africa that barely receive coverage outside of the Francophone African press. More recently the writer has focused on tax avoidance closer to home.

Atomic Ephemera (tumblr)
Dr Jacquelyn Arnold explores nuclear civil defence, Cold War culture, psychogeography, atomic ephemera, public information films, hauntology and 1970s Britain. @drjacarnold

Another Angry Voice
This blog needs no introduction. Yorkshire man Thomas G. Clark regularly reaches tens and hundreds of thousands of people with his Facebook posts covering economics, philosophy and politics. @Angry_Voice

Kate Belgrave
Featuring interviews with people who rely on public services and have fought against the privatisation and erosion of those services. Kate shared the stories of the Focus E15 mothers well before their campaign hit the headlines. @hangbitch

The Void
'Narking off the state since 2005' - includes coverage of benefits cuts, perverse sanctions, workfare, the DWP and Job Centre shambles. @johnnyvoid

Gradient Lair
Trudy created this blog as a Black woman's space for reflection on art, media, social media, socio-politics and culture. @gradientlair

Tim Holmes
Writings on 'life, the world and current events', including commentary on the mainstream press.

Another Angry Woman
The personal blog of Zoe Stavri. 'Part anarchist. Part feminist. All angry... a mishmash of feminism, psychology, politics and navel-gazing'.
---